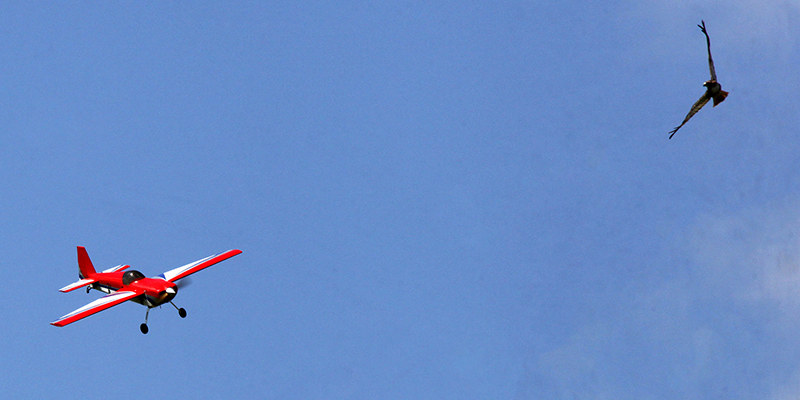 Drones are flying off the shelves this holiday season as enthusiasts flock to the idea of being able to capture video from above or just enjoy seeing their own aircraft whizzing through the air.
At one point this fall, the Federal Aviation Administration (FAA) predicted a million small, unmanned aircraft systems (UAS) would be bought as gifts, but now the Consumer Technology Association suggests the number will be closer to 400,000.
Engineers at NASA's Langley Research Center in Hampton, Virginia, have been operating UAS for years to research technology to make full-sized aircraft safer, help better integrate drones safely into the skies, develop new uses for UAS and improve their safety.
They are particularly concerned about safe UAS operations, as are unmanned aircraft organizations and the FAA.
"Whenever we operate unmanned aircraft, we use pilots that are trained and certified for those specific kinds of flights and aircraft," said Tommy Jordan, head of NASA Langley's Operations Branch. "We review and approve all flights and inspect aircraft beforehand to make sure operations are carried out in a safe manner. In addition to pilots, we usually have visual observers, range safety officers and communications personnel on hand."
Another precaution is that all NASA UAS are registered with an official FAA N-number, just in case one goes astray. That is now an FAA requirement for all drones. Starting Dec. 21, owners 13 years and older must register small UAS weighing between half a pound and 55 pounds (0.23 to 24.95 kilograms) on an FAA website. Larger unmanned aircraft go through normal FAA registration requirements for planes.
While the FAA has been working to come up with regulations to allow for wider drone use in the U.S., NASA researchers are working to develop technologies to help improve the drones themselves and airspace system in which they fly.
One place at NASA Langley where engineers are tackling that challenge, with the help of students, is the Langley Autonomy and Robotic Center (LARC), formerly known as the Autonomy Incubator.
"What we're doing at NASA Langley is bringing decades of experience and knowledge in building safe reliable, robust, highly automated systems, whether those are cockpit-based in an airplane or satellite-based in low earth or geosynchronous orbit." said Danette Allen, who heads up LARC. "We're trying to bring that same sort of rigor, same corporate knowledge to these small UAS and make them as robust, as safe as they can possibly be."
Among the technologies Allen's group has looked at are package delivery concepts, obstacle avoidance software and hand and gesture control systems.
Other NASA aeronautics engineers are focusing on improving small drones for other real-world uses, such as wildfire spotting, algae monitoring, infrastructure oversight, search-and-rescue and weather forecasting.
Another group at NASA Langley, working as part of the Safe Autonomous Systems Operations and UAS in the National Airspace System projects, is developing Safeguard, a sort of safety-net-in-a-box protoype, small and light enough to be mounted on small UAS at work and play. It's a new and improved version of geo-fencing technology – software intended to keep unmanned aircraft from entering into designated "no fly zones" – that is already available on some commercial drones.
"What makes the technology different from existing geo-fencing systems is the built-in safety approach," said Evan Dill, one of the developers. "NASA engineers, with years of aviation safety research experience, have developed processes and a system design to provide reliability, dependability and integrity."
And still other NASA Langley engineers are creating technologies to better integrate larger drones safely into the air transportation system.
"There is much research needed to realize the potential of unmanned aircraft, but once it's done the sky is literally the limit," said Guy Kemmerly, NASA Langley's deputy associate director for unmanned aircraft systems research.
"Our goal is to help speed up technology development and public acceptance of unmanned aircraft – so that UAS are so safe that people will demand to be cargo themselves."
For more information:
Know Before You Fly is an education campaign founded by the Association for Unmanned Vehicle Systems International (AUVSI) and the Academy of Model Aeronautics (AMA) in partnership with the Federal Aviation Administration (FAA) to educate prospective users about the safe and responsible operation of unmanned aircraft systems (UAS).
FAA Unmanned Aircraft Systems (UAS) Registration – If you own a drone, you must register it with the Federal Aviation Administration's Unmanned Aircraft System (UAS) registry. A federal law effective December 21, 2015 requires unmanned aircraft registration.
---
Filed Under: Aerospace + defense
---