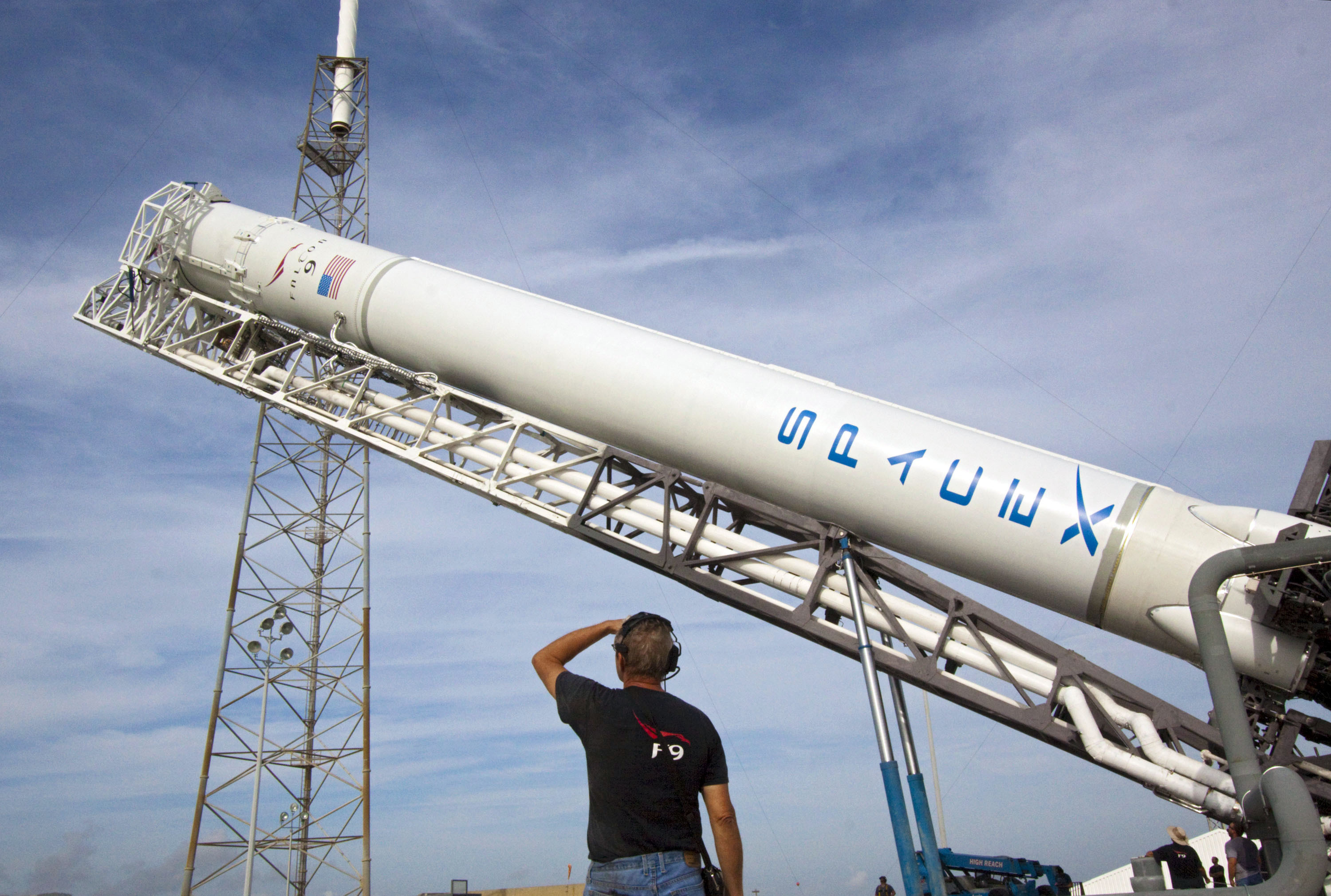 Monday, November 16th was the deadline to submit bids to the U.S. Air Force to launch a GPS 3 satellite, which integrates more advanced signal accuracy and anti-jamming capabilities, in 2018.
United Launch Alliance (ULA), a joint venture between Lockheed Martin and Boeing, has declined its bid, paving the way for SpaceX, the only other certified firm, to potentially launch its first national security payload.
Since 2006, ULA has maintained a monopoly on national security launches. However, in response to ongoing tensions between the United States and Russia over Ukraine, Congress passed a law last year banning the use of Russian-manufactured RD-180 engines, which ULA's rockets rely on, by 2019.
Last year, SpaceX, founded by billionaire entrepreneur Elon Musk, sued the Air Force for the right to bid on contracts to launch spy and communications satellites for the Pentagon, claiming that it could accomplish the same job as ULA at a lower cost.
"We're just protesting and saying these launches should be competed," Musk had said at a press conference. "And if we compete and lose, that's fine, but why were they not even competed?"
Earlier this year, the Air Force settled the issue, however, expediting the certification process for SpaceX to participate.
Meanwhile, Tory Bruno, ULA's chief executive, told the Washington Post that he remains hopeful that Congress will loosen its restrictions on RD-180 engines, which would allow ULA to compete for future contracts.
But so far, Congress has remained adamant. Last June, Senator John McCain addressed the issue: "We must not reward Vladimir Putin and the Russian military industrial complex."
Fate of the RD-180 engine aside, this is a lucrative turn of events for SpaceX—and the icing on the proverbial cake after the company's long, drawn-out battle to be considered a top military satellite contender.
---
Filed Under: Aerospace + defense
---