---
Leadership Pages
---
In this issue:
92 MOTION CONTROL: Step Motors expand performance capabilities
100 LINEAR MOTION: Onboard electronics make linear actuators safer and smarter
121 ELECTRONICS: Why does simultaneous sourcing/measurement matter?
132 3D CAD: Simulation is becoming democratized – at last
---
Leadership in Engineering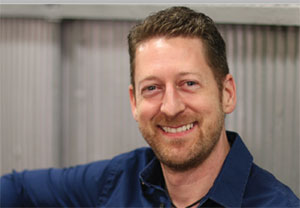 When a manufacturing company listens to and truly partners with its customers, its engineers will design and build the kind of products that can accelerate innovation. Engineers want to solve problems, whether with custom or off-the-shelf solutions-but they want their products to be reliable. After all, no one would build himself or herself an "almost good enough" product… So why should an average product ever be acceptable for a customer?
Each year, Design World takes pride in celebrating those outstanding manufacturers that were voted the best in their category by engineers in the field and industry peers. These companies have an unwavering pride in their products. This is clearly shown by their attention to detail, the art of their design and their stellar customer attention.
The products described in the following pages were designed and manufactured by your engineering colleagues for products in many categories, which include advanced materials, digital manufacturing, electrical, fastening and joining, fluid power, mechanical, mechatronics, motion control, networks, software, switches, and test and measurement.
This year's leadership companies reflect the vision, integrity and creativity of their design (and manufacturing) engineers via their outstanding products and services. I think the most noteworthy aspect of this recognition is that you, our readers, are able to select the winning engineers and companies with the votes you cast throughout the year. I urge you to go to www.designworldonline.com and vote for the outstanding leaders in our industry during 2017.
---
Filed Under: DIGITAL ISSUES
---