In this issue:
72 Lens sees clearly even through shock and vibration
48 Differences between conventional and plastic modular belting
64 The development of online instrument exchanges
80 Measuring temperature quickly and easily in a range of applications and environments

---
Engineering options in retirement
A family friend's recent retirement got me thinking about the opportunities that engineers have at the end of their careers. Retirement, for many, means traveling the world with a spouse, downsizing their home, moving to a warmer climate, or spending time with grandchildren, family and friends.
Many people look toward the ability to volunteer, as well. And engineers are certainly qualified to tutor in their local school districts, helping students with subjects like math and science—something that's in great demand today. But there are even more options, for those who want to keep on working.
Kelly Services recently released a report describing how engineers can remain professionally active in retirement, and it highlights the options available to our field in so-called second careers. The company explains that many employers are open to rehiring or contracting retirees, contrary to the notion that older workers aren't valued. In fact, in highly technical fields, experience—not to mention good, old-fashioned judgment—is paramount. Making things more attractive, part time work is often available, and being onsite 100% of the time may not be necessary. This allows for a great deal of work-life balance, which is high up on the want list for the average retiree.
Kelly notes that many engineers who worked for larger entities end up consulting for the same company in retirement. This is due to the decades-long relationships that have formed, not to mention the critical corporate knowledge that the employee has. But if this isn't the case, working with a recruiter might make sense, to increase your confidence in this second career search and to find the right position quickly.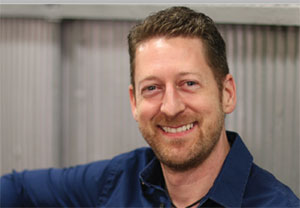 It seems to me that older engineers can also play a critical role in mentoring younger workers. Retirees are freed from having to be competitive with their peers in order to climb the corporate ladder. They are more able to coach recent engineering graduates in everything from design to safety to working in a team environment. They can offer shortcuts and hacks that they've successfully discovered over their careers. They can even offer some wisdom on how to avoid getting caught up in petty things like office politics—although for some that likely has to be learned by example.
What are your goals in retirement? Do you foresee yourself continuing to work and contribute to the manufacturing world in some capacity? Or are you planning to run for the hills the day you finish? Drop me a note below.
---
Filed Under: DIGITAL ISSUES
---