In this issue:
56 Kit encoders using magnetic operation
70 Higher accuracy drives linear measurement devices
76 Bearing design considerations for hand tools
82 How CAD is changing the way you design

---
Do we need to shift the engineering brand?

I had the chance to chat with Dr. John Walz, the new president of the Milwaukee School of Engineering—and then hear him speak—at last month's Fluid Power Technical Conference, held on MSOE's downtown campus.
Walz, who has a Ph.D. in chemical engineering, has a lot to say about STEM education and the challenges being faced by engineering education in this country. But instead of the dire warnings that so many educators have been broadcasting, Walz is more hopeful that we will make the necessary changes.
He referred to Richard Smalley's famous list of the top 10 problems that humanity is facing over the next 50 years, developed a decade or so ago:
Energy
Poverty
Education
Water
Terrorism and war
Democracy
Food
Disease
Population
Enviroment
Walz contends that a majority of these issues can, and will be solved by scientists and engineers—particularly energy, water, food, the environment, disease and pollution.
"We have not kept up with this increasing need for more engineers," he said. "I've been in academics for more than 25 years. The students at the top are incredible students. We just don't have enough of them. How do we get more of these students into these fields?"
Part of the issue, he feels, is that "we don't have the greatest image" as engineers. Look at how Michael Douglas' detective character looked and dressed in the movie Basic Instinct. Go Google
it right now. Now check his character as a tycoon in Wall Street. And lastly, see how he was made up to look and dress as an engineer in Falling Down. The differences are striking and not very flattering. As Walz rightly points out, a 16- or 17-year-old student may not have much of an image of what an engineer is beyond those sort of movie stereotypes. So when they're considering career paths, those images can be damaging.
Still, there is hope. Modern engineers, from Tim Cook to Larry Page to Jeff Bezos have founded or are leading companies that every high school student has heard of.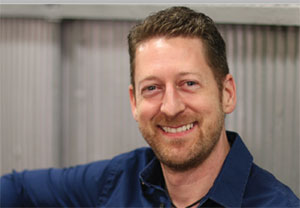 And Walz's take on the problem of attracting female engineers is an interesting one. He postulates that the disconnect may be related to the fact that females are attracted to careers where there is a more obvious connection to helping people and society. So maybe the answer is to change our brand a little. Let's refocus how we market degrees like mechanical engineering, to better show young men and women how these jobs matter and how they can help save humanity from coming problems. That's a real opportunity … and I hope colleges, as well as K-12 schools, soon see the wisdom in that.
---
Filed Under: DIGITAL ISSUES
---