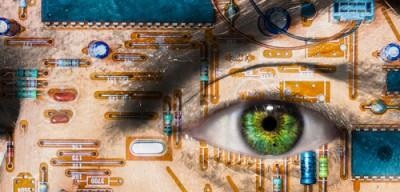 October is National Cyber Security Awareness Month, set up by the National Cyber Security Alliance (NCSA) and the U.S. Department of Homeland Security to encourage awareness when it comes to connected devices.
The fourth week focuses particularly on the Internet of Things, that network of devices at home and at work that communicate with each other. These can be a convenient aspect of the modern world, but they also allow more entryways for hackers than ever before.
"The emerging world of IoT has the potential to be a transformational technology. To reap its many benefits, the world of IoT must be safe, secure and trusted," said Michael Kaiser, executive director of NCSA. "Individuals and businesses that adopt IoT should be sure they know how to keep the devices secure, understand what data is being collected and where it's being stored, and how to take advantage of any available user controls for the device."
A recent survey indicates that 21 percent of Americans use their mobile device to remotely connect to devices at home. Users should be sure these devices have security precautions, the NCSA said: keep devices and apps up to date using software updates and strong passwords, keep an eye on your router software to be sure it is up to date, and keep an inventory of your Internet-enabled devices.
Online, be sure you know what data is being collected through your IoT devices, how that data is managed, and where it is going. Research whether a smart device has positive reviews from security-minded users.
More businesses are also becoming more aware of both the possibilities and the risks of using IoT-connected devices. These devices can save money, but can also leave businesses open to intrusion.
"The Internet of Things will undergo explosive growth in the next few years and it will benefit us all," said Chris Boyer, assistant VP of public policy for AT&T. "At the same time, as with any new technology, security is top of mind for IoT development. This is something industry is well aware of and AT&T is working to ensure that, with the growth of IoT, comes awareness on how to best protect IoT products and services."
The NCSA held a National Cyber Security Awareness Month keystone event in New York City on Monday, Oct. 19, discussing key issues such as privacy, innovation, and IoT trends with representatives from companies such as AT&T, BlackBerry, and Symantec.
---
Filed Under: M2M (machine to machine)
---