Markforged, a manufacturer of metal and carbon fiber 3D printers, announced the availability of Onyx FR, a new, V-0 rated flame-retardant material designed for industries like aerospace, automotive, and defense. Onyx FR features unmatched strength, superior print quality, high-quality surface finish – all while resisting fire and propagating a flame.
"Manufacturers choose Markforged because our industrial 3D printers deliver strong, lightweight end-use parts at significant cost and time savings," stated Jon Reilly, VP of Product at Markforged. "With Onyx FR, customers with automotive, aerospace, and defense applications can now make parts that meet fire safety standards. When these parts are reinforced with strands of continuous carbon fiber, they are as strong as aircraft grade aluminum at half the weight."
Onyx FR joins Markforged's wide portfolio of industrial metal and composite materials. Markforged's integrated software platform makes it easy to design a part, choose your materials, and just hit print across the room or around the world.
Onyx FR will be available to all new and existing Markforged customers with its Industrial Series printers and can be ordered on Markforged's webstore or through a local Value Added Reseller.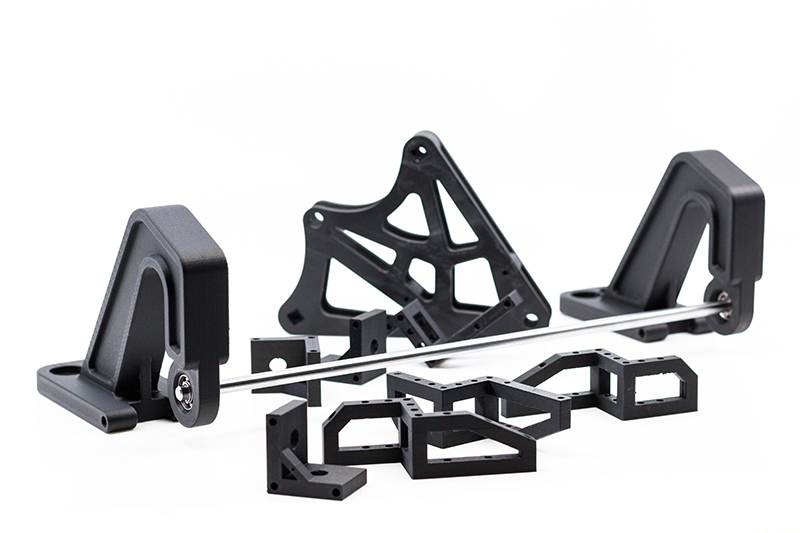 ---
Filed Under: Aerospace + defense, 3D printing • additive manufacturing • stereolithography, TECHNOLOGIES + PRODUCTS, Materials • advanced
---