Designed for industrial HVAC, Refrigeration, SCADA systems, storage facilities, industrial process automation, environmental monitoring, food & beverage monitoring, etc.
TCW220 has two analog inputs, with 10-bit resolution and two discrete inputs. It supports a 1-Wire interface for up to eight Teracom 1-Wire sensors – carbon dioxide, 0/20mA, AC/DC current, temperature, humidity, etc.
All monitored parameters can be logged on previous set time intervals and/or on alarm conditions. The memory is large enough for at least 36 days with records recorded every minute, up to 70,000 records. The log file can be periodically uploaded on a dedicated server using HTTP Post.
The relays can be activated either remotely (WEB, SNMP, HTTP, MODBUS TCP/IP, etc.) or locally – providing status of monitored parameters. For every parameter, email and SNMP trap can be sent to up to five recipients. Alarm alerts also can be sent by HTTP Post with XML/JSON status files.
Additional Features include:
– Password protected web based configuration and control.
– 2 digital "dry contact" inputs; 2 analog inputs with 0 to 10VDC range, with 10-bit resolution;
– Multiplier and offset for analog inputs;
– 2 relays with NO and NC contacts;
– SNMP v.2 support; SNMP traps to up to 5 recipients like alarm alert;
– MODBUS TCP/IP support; TLS 1.0, TLS 1.1 and TLS 1.2 support;
– Can e-mail alarms and alerts to up to 5 recipients like alarm alert;
– XML/JSON status files; HTTP API commands;
– NTP support; Dynamic DNS support;
– Periodical HTTP Post for client-server systems;
– Remote firmware update.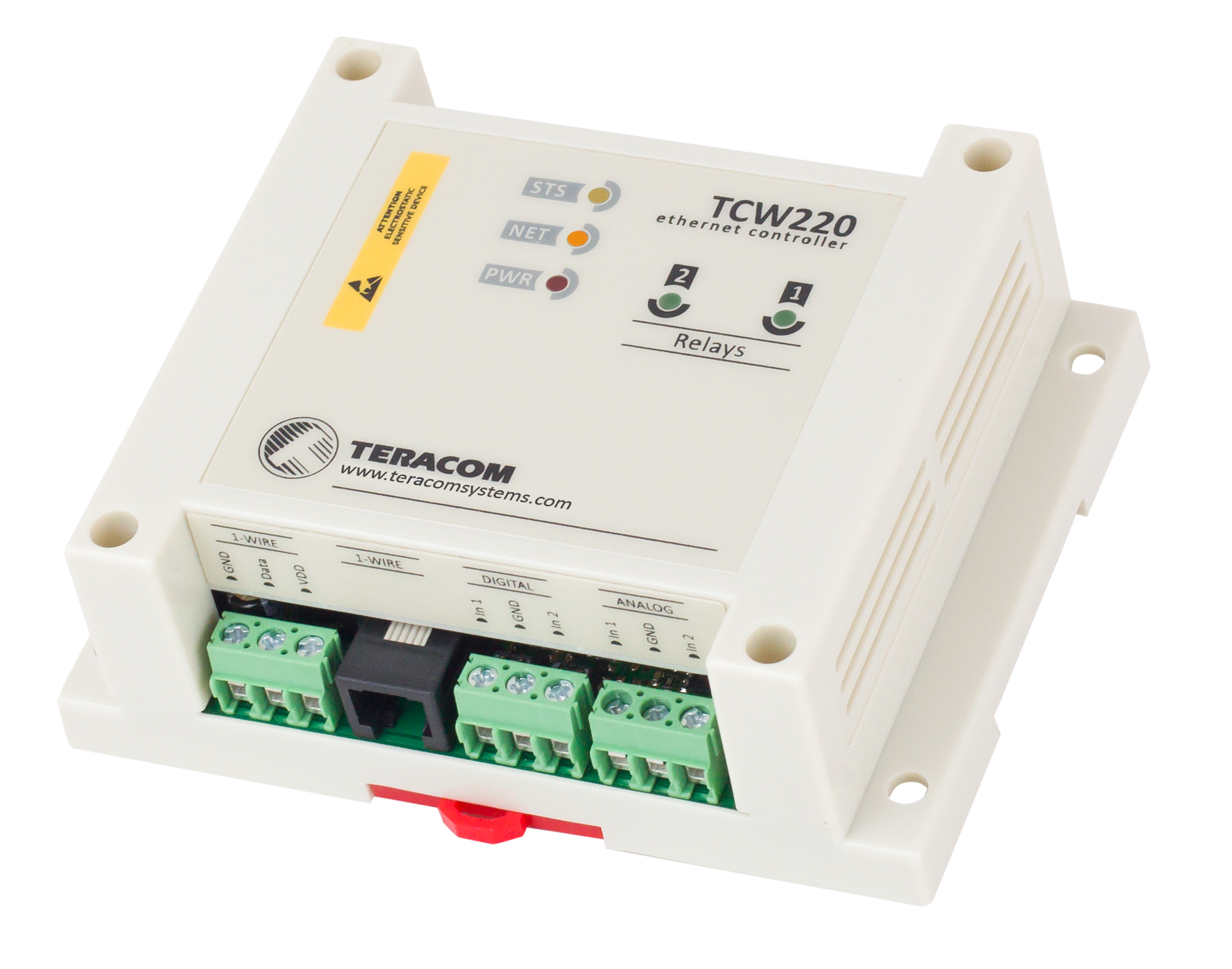 ---
Filed Under: Industrial automation
---