Mencom Corp. SQUICH spring terminal rectangular connectors provide tool-free solutions that significantly reduce the connection time by utilizing spring terminals with actuator buttons. The cabling time of the SQUICH connector can be 50 percent quicker than the screw-type connection and 20 percent quicker than the conventional spring-type connection.
The continuous demand for a greater number of poles and smaller dimensions has led to the design and manufacturing of the new CDSH series, which offers single connectors with a maximum number of 84 poles that occupy the same space of standard connectors with screw/spring connections
The high-density version requires no special wire preparation except stripping. Also, they feature an excellent fastening mechanism for a great resistance against strong vibrations in the harsh manufacturing floors. The high-density SQUICH rectangular connectors are characterized by the following advantages.
Key Features
New CDSH series (10A, 400V) is available in 9, 18, 27, 42, 54 and 84 pole configuration and can be used with the entire series of the Mencom rectangular enclosures
Greater pole density as compared to the standard rectangular inserts
Reduced inserts preparation and cabling times
Cabling tool is not necessary
Quick identification of wired and non-wired terminals
Terminals already open and ready for conductor clamping
Option to use wires up to 2.5 mm2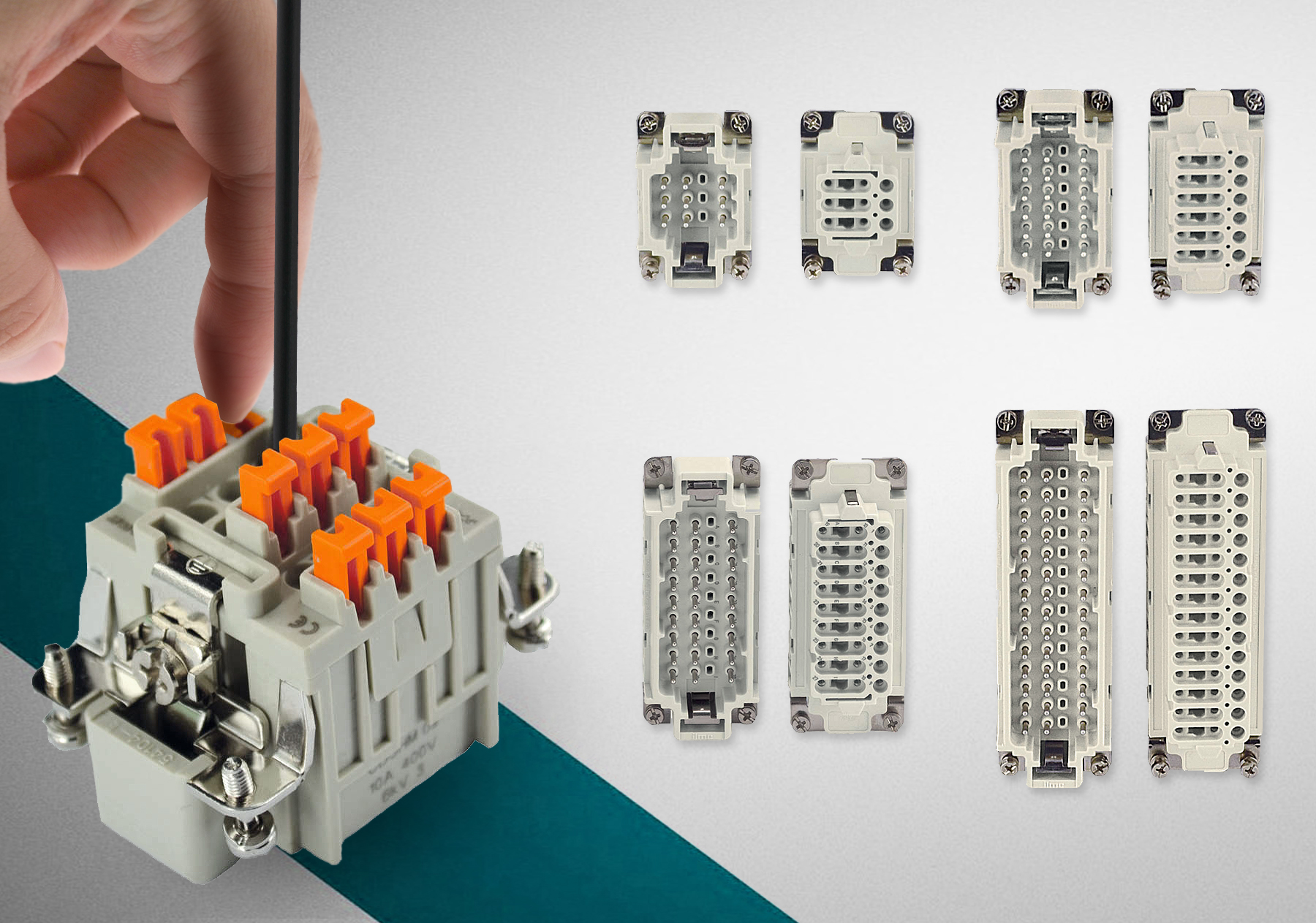 ---
Filed Under: Industrial automation
---