Now available from MicroPower Direct, the IGD962-8A is a hybrid integrated circuit specifically designed to provide the isolated gate drive required to control high-speed, high-power IGBT modules.
The IGD962-8A converts a TTL compatible input signal into a fully isolated +15V/-10V gate drive with a peak drive current of 8A. An internal, high-speed opto-coupler provides an isolated (3,750 VAC) control signal with a CMR ratio of 30 kV/µS for precise switching at high speed. A built-in "desaturation detector" provides short circuit protection. A fault signal is generated if the detector is activated. The timing of the fail signal is variable, allowing users to tailor the unit to specific application requirements.
The IGD962-8A uses a two-supply drive topology. One external DC/DC (also available from MPD) is used to set up the isolated +15V/-10V gate drive. A low cost POL may be used to provide the input signal voltage (+5 VDC).
The IGD962-8A is packaged in a compact SIP package to minimize board space required. It is specified for use over the operating temperature range of -40°C to +70°C.
Typical applications would include high-frequency welding systems, solar converters, uninterruptible power supplies (UPS) and automotive/appliance motor drives. The IGD962-8A is fully compatible with M57962AL type drivers.
Key Features
IGD962-8A converts a TTL compatible input signal into a fully isolated +15V/-10V gate drive with a peak drive current of 8A
Operating temperature range of -40°C to +70°C
Recommended for use with 600V Series IGBT (up to 600A), 1200V Series IGBT (up to 400A), and 1700V Series IGBT (up to 200A)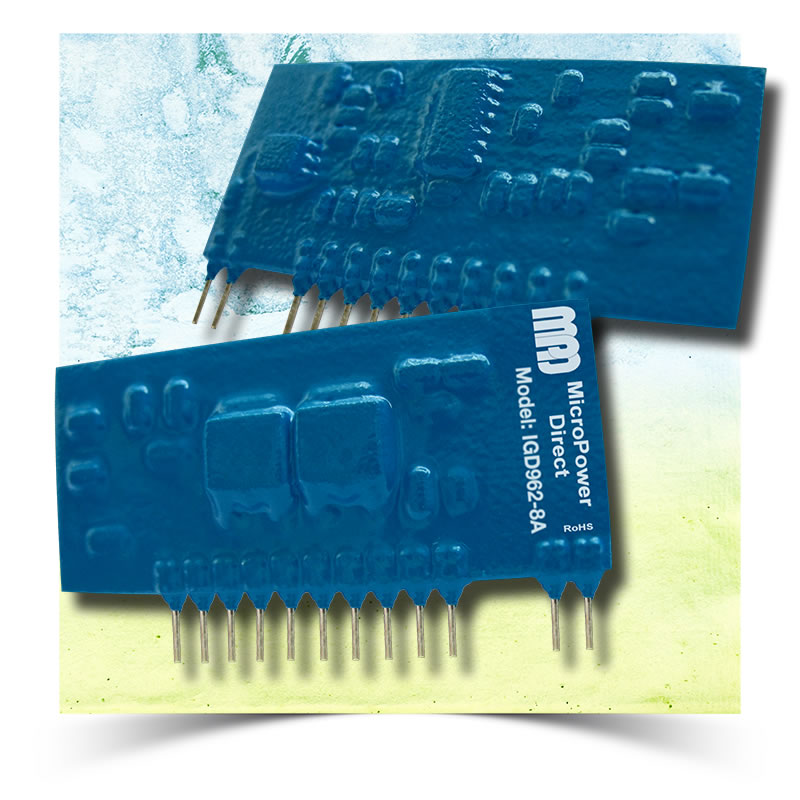 ---
Filed Under: Motion control • motor controls
---