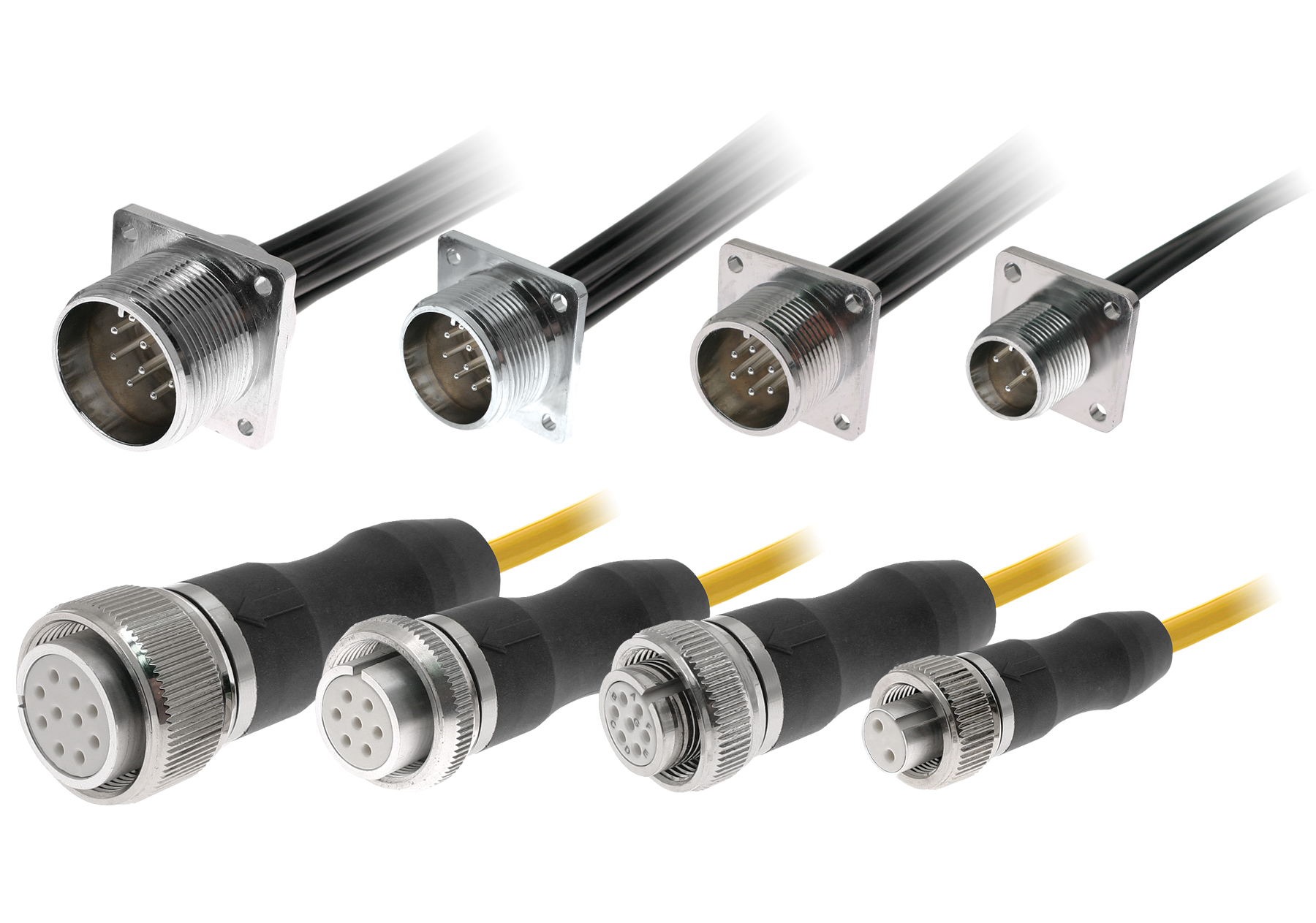 The MIL-Spec 5015 series was originally designed for severe aeronautical and tactical service applications. Due to the rugged and versatile design, these connectors are widely used in a range of commercial and industrial applications, such as factory automation, robotics, instrumentation, medical equipment and power applications.
Because they are becoming more common place in industrial applications that need the ruggedness of the MIL-Spec design, but do not need the military specifications, Mencom has designed, and now offers an Industrial Equivalent, to the MIL-Spec 5015 connector series, in order to meet the strong demand from various industries.
Key Features
completely over-molded cord sets
pre-wired & epoxied panel mount receptacles.
plug and play design simplifies the installation for the user and eliminates the risk of incorrectly wiring the connector
standard connectors, with customer specific cables and color codes are possible upon request.
Initial offerings:
• Size 10SL with 2 and 3 pin inserts
• Size 14S with 2, 3A, 3B, 3C, (different pin orientations) 4, 5, 6, & 7 pin inserts
• Size 16S with 2, 3A, 3B, 5, & 7 pin inserts
• Size 18 with 3, 4, 5A, 5B, 5C, 5D, 6, 10A & 10B pin inserts
Mencom MIL-Spec circular connectors are available in 4 shell sizes in 10SL, 14S, 16S and 18, which are fully intermateable with existing 5015 style connectors.
Each shell size allows for a variety of pin counts and configurations. These connectors use threaded couplings to mate and provide IP67 protection.
For more information, contact:
---
Filed Under: Industrial automation, Connectors (electrical) • crimp technologies
---