Franklin, MA – JEM Electronics, Inc. offers custom fabricated military cable assemblies and wire harnesses. They are ITAR registered (cage code 3DTF7) and ISO 9001-2008 qualified.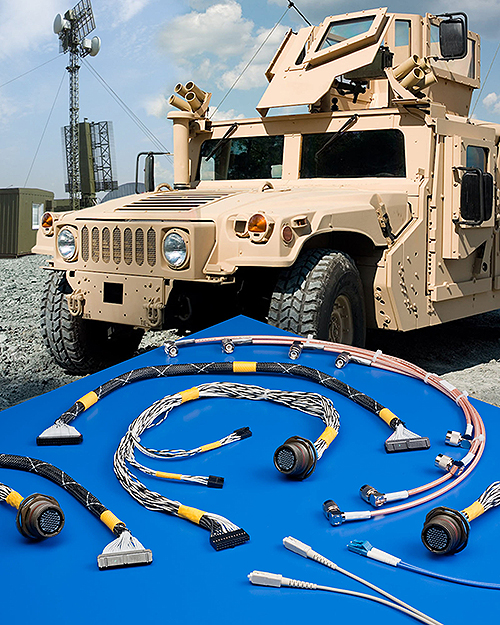 JEM Military Cable Assemblies can incorporate ruggedized and standard fiber optics, 6 to 36 Ga wire, and coaxial cabling with a wide variety of connec-tors from leading vendors; built to MIL specifications. All finished cable assemblies and wiring harnesses are 100% tested for continuity, resistance, mechanical integrity, and the shielded cables are tested for hi-pot.
Specializing in custom cable assemblies for electronic applications such as communications equipment, encryption systems, control panels, and antenna systems, JEM Military Cable Assemblies can incorporate connectors from Amphenol, Cannon, Glenair, Souriau, Tyco, and other leading suppliers.
JEM Electronics, Inc.
www.jemelectronics.com
::Design World::
---
Filed Under: Cables + cable management, Electronics • electrical
---