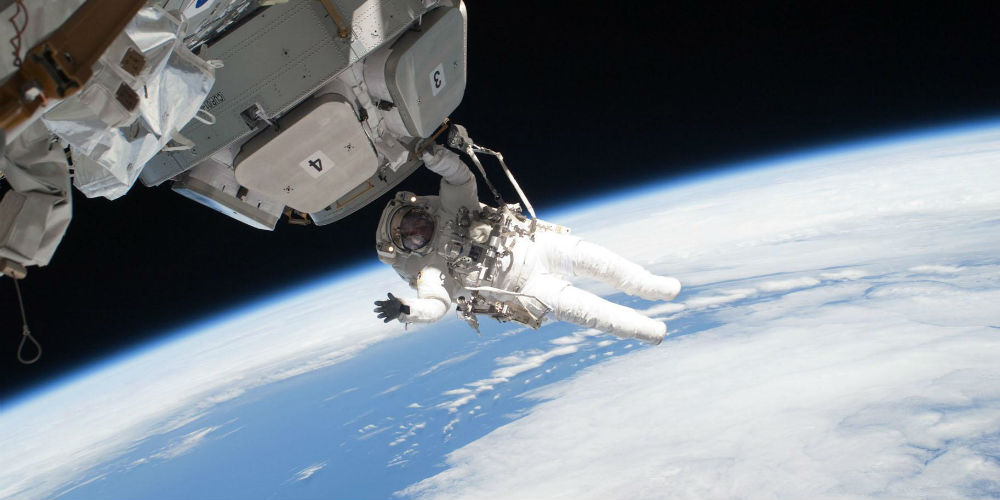 Astronauts venturing beyond the controlled environment of a spacecraft require protection from the harsh conditions in space.
They get that protection from a space suit, which is a multilayer garment specially designed to retain pressure, carry loads and offer structural support, and shield against the environment.
NASA is seeking proposals for test methods or procedures to assess wear/damage to candidate space suit textile materials. NASA's focus is to support the development of space suits designed for extraterrestrial planetary exploration, but the technology could prove useful on Earth, as well.
Space suits currently in use are optimized for operations in low-Earth orbit where the primary environmental hazards are temperature, vacuum, radiation, puncture, and micrometeoroids. Exploration in deep space will require expanding protection to encompass planetary environments such as those on Mars and large asteroids.
A major consideration in these environments is the difference in the dirt and dust compared to those on Earth. As of now, no standard way exists to assess the protection performance of newly developed environmental protection garment designs versus current and past designs.
"NASA is developing the next generation of suit technologies that will enable deep space exploration by incorporating advancements in science and technology," said Jason Crusan, director of Advanced Exploration Systems in NASA's Human Exploration and Operations Mission Directorate. "We have learned a lot about space suit performance through our experience on the International Space Station, and designing for a planetary surface will require us to build on that knowledge."
Possible approaches might include, but are not limited to, a device to tumble a mounted material sample and simulated Martian dirt, modification of standard wear testing devices, or modification of non-destructive examination techniques for textile applications. Participants are encouraged to consider innovative and creative methods beyond these examples.
Test procedures should be able to replicate fiber degradation of material previously exposed to lunar dust/dirt as well as indicate the size and quantity of particles that migrate through the different layers of the garment and catalog/quantify any degradation of the layers (cuts, abrasion, color changes, reduction in tear or tensile strength, reduction in thermal isolation).
NASA expects to make up to three awards of $5,000 each from a total award pool of $15,000.
Please see the following literature detailing NASA's efforts in this area:
Electron Microscopy Abrasion Analysis (PDF)
This challenge will be run by NineSigma Inc. as part of the NASA Tournament Lab. The tournament lab works across NASA and the federal government to provide crowd-based challenges as a way to solve hard problems and get work done.
For more information about the challenge, and details on how to apply, visit ninesights.ninesigma.com.
---
Filed Under: Aerospace + defense
---