Fluidity Technologies is working on creating a controller for drones with what it's calling the FT Aviator. Better yet is that Scott Parazynski, a former NASA astronaut, is the one designing the new controller, according to New Atlas. Parazynski wants the controller to utilize advanced tools, yet still be intuitive for amateur drone controllers.
The drone controller consists of a 7-in joystick that sits on top of a base unit with allotted buttons and dials. The joystick gives users four degrees of freedom in flight, so the action of moving it forward, backward, and left to right has a more natural feel. The creators said FT Aviator "reduces the cognitive workload" when flying, so users can focus on flying their drone rather than focusing on controlling the joystick.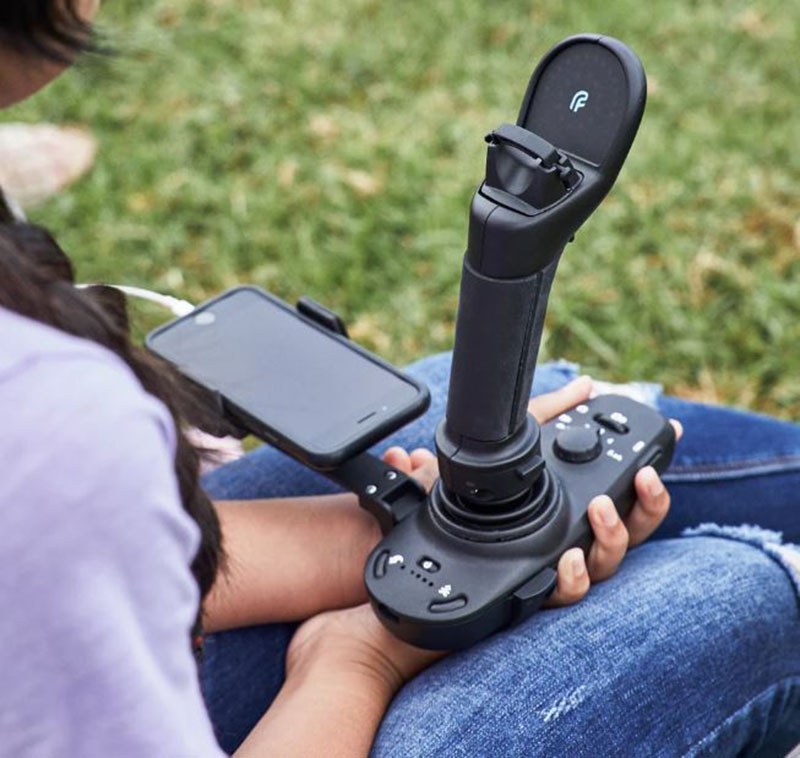 Additionally, a "deadman's switch" is incorporated into the device, so the drone will always return to the center unless otherwise directed. Tactile feedback helps reduce accidental drift. The LED indicators on top of the stick let users know which direction the drone is in and what direction it's facing.
The buttons on the base indicate different functions such as take-off, return home, take a photo, or roll video. The other knobs control flight sensitivity and camera rotation.
The company said the FT Aviator is compatible with both Android and iOS phones, and can be used with most DJI drones by plugging it into a DJI radio controller. Lastly, the battery lasts for five hours.
Currently, Fluidity Technologies is going through Kickstarter to help launch the FT Aviator. If they receive enough funding, they hope to put the joystick on the market in February 2019.
---
Filed Under: Joysticks, Product design
---