NASA held its annual Day of Remembrance to honor the fallen crews of Apollo 1 and the space shuttles Challenger and Columbia Tuesday. A wreath-laying ceremony was held at Arlington National Cemetery, and NASA centers across the country held their own events in honor of the somber occasion.
On Friday, the 50th anniversary of the Apollo 1 tragedy, Buzz Aldrin tweeted this in honor of the three fallen astronauts: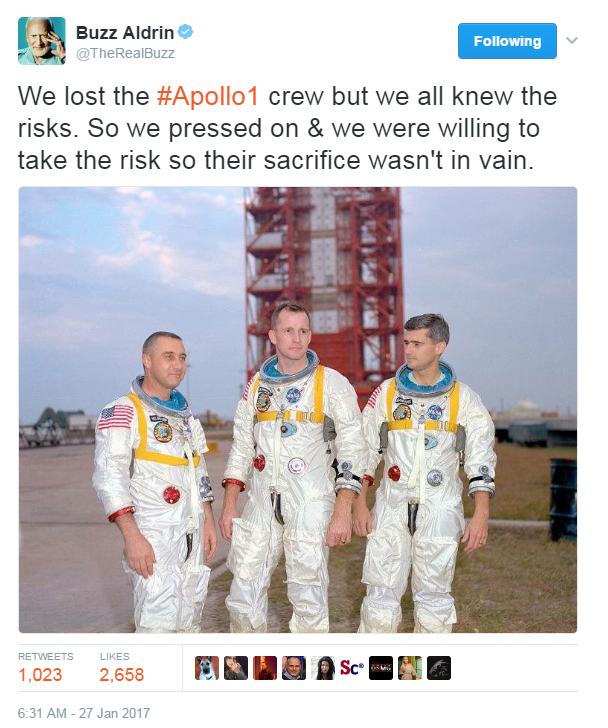 "We have chosen a tough and unforgiving business, and our mistakes are displayed in the most visible and often tragic ways, but it is the hard work and aspirations of real people striving every day that make our successes possible and also make it possible for us to learn from and overcome our failures," said acting administrator of NASA Robert M. Lightfoot Jr. "The crews of Apollo 1, Challenger, and Columbia exemplified a pioneering spirit that helped us get where we are today, and we will carry that spirit forward in advancing tomorrow's missions. Those crews, and all of the men and women who have lost their lives extending the bounds of our capabilities while working for NASA, will not be forgotten."
Head over to NASA's Day of Remembrance page here.
---
Filed Under: Aerospace + defense
---