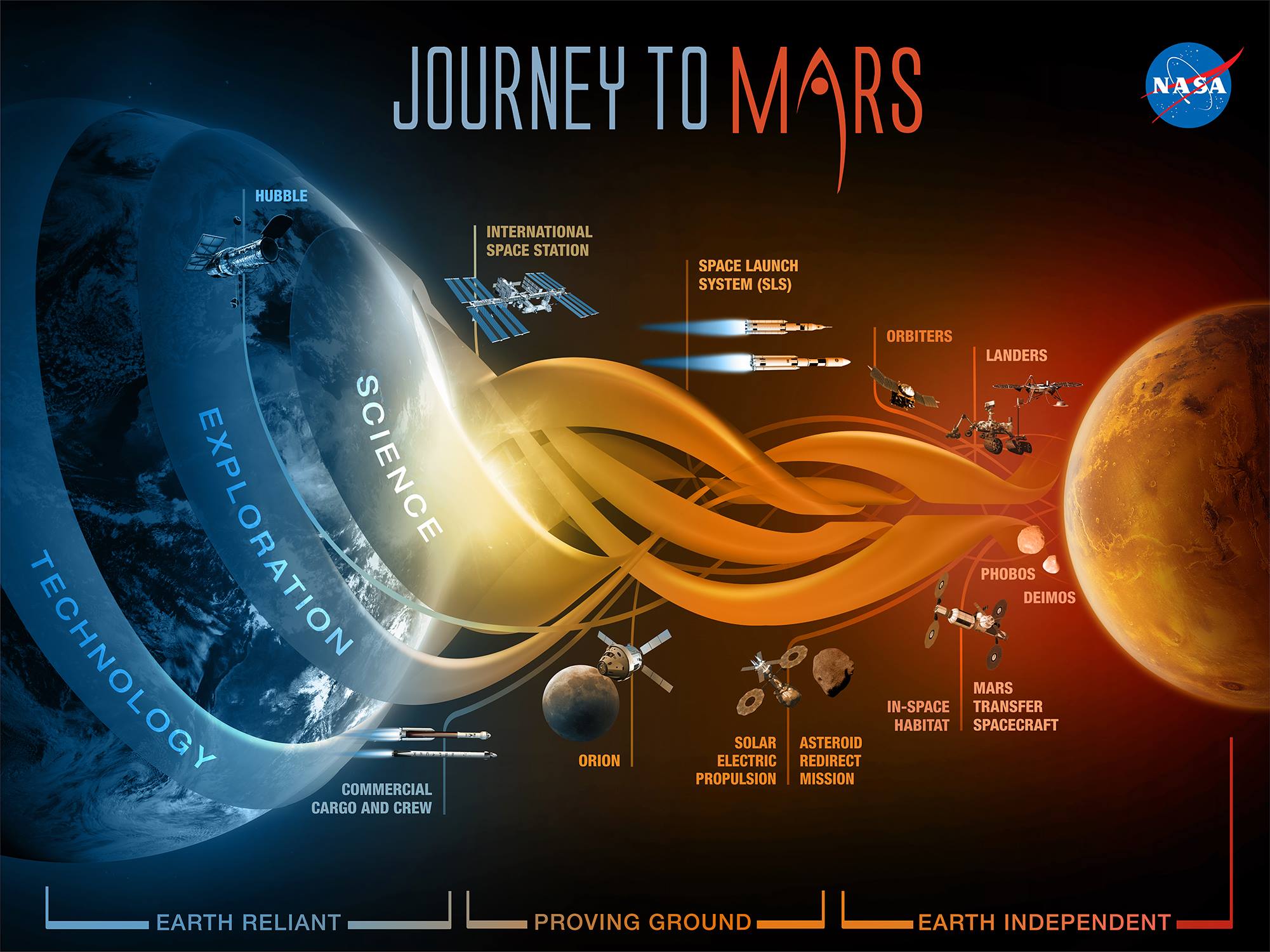 Nasa has released a comprehensive plan outlining its journey to Mars in a 36-page report titled 'Nasa's Journey to Mars: Pioneering Next Steps In Space Exploration'.
The journey has been planned to take humans to the planet in three phases. If everything goes well, the mission will help people land on Mars in 2030.
Nasa administrator Charles Bolden said: "Nasa is closer to sending American astronauts to Mars than at any point in our history.
"Today, we are publishing additional details about our journey to Mars plan and how we are aligning all of our work in support of this goal.
"In the coming weeks, I look forward to continuing to discuss the details of our plan with members of Congress, as well as our commercial and our international and partners, many of whom will be attending the International Astronautical Congress next week."
Phase one will see Earth reliant exploration. It involves research aboard the international space station to understand how to maintain health in deep space on long-duration missions.
In the second phase, Nasa will extend its scope of operations to cislunar space, the area of space around the moon in the next decade.
During this proving-ground phase, Nasa and its partners will be validating the systems that have been developed for transportation, working in space, and keeping astronauts healthy far away from home.
The Nasa researchers will try to conduct complex operations in a deep space environment that allows crews to return to Earth in a few days.
In the final phase, Earth-independent astronauts will aim to reach low-Mars orbit akin to the Martian moons, and finally Mars itself.
Nasa human exploration and operations associate administrator William Gerstenmaier said: "Nasa's strategy connects near-term activities and capability development to the journey to Mars, and a future with a sustainable human presence in deep space.
"This strategy charts a course toward horizon goals, while delivering near-term benefits, and defining a resilient architecture that can accommodate budgetary changes, political priorities, new scientific discoveries, technological breakthroughs, and evolving partnerships."
---
Filed Under: Aerospace + defense
---