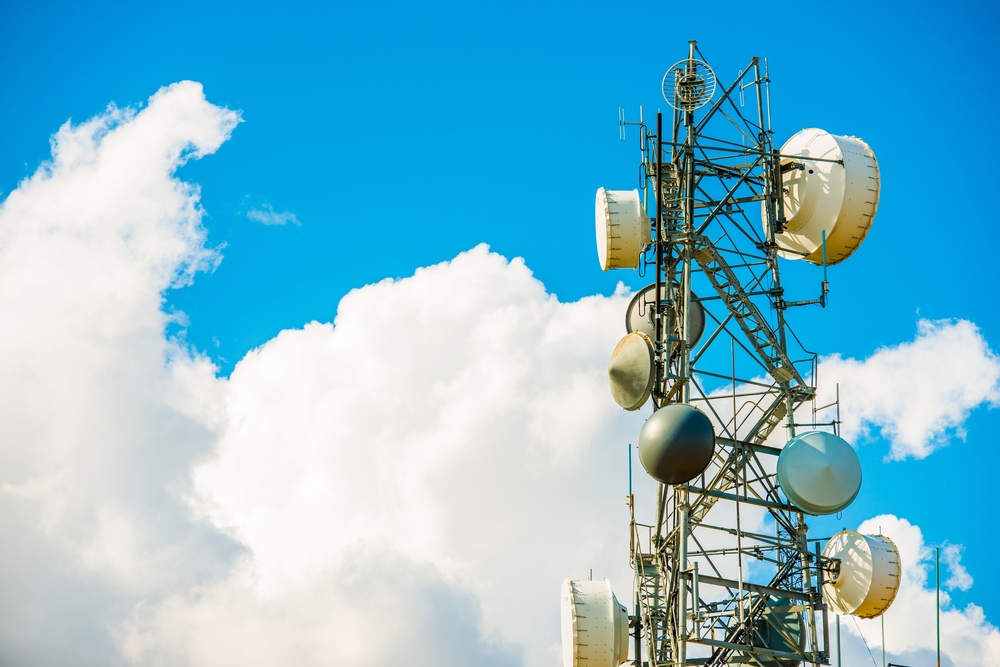 When a company's voice or mobile network goes down, every second counts. This month's headlines have included natural disasters, system hacks, security breaches and physical link failures, all causing wide-spread business disruption. No business can afford to lose its telecommunications connectivity since it is integral to most business processes.
With nearly all corporate operations relying on telecom or mobile connectivity, outages have the potential to halt an entire business, impacting areas such as internal and external communications, supply chain, customer service centers, and e-commerce manufacturing and delivering processes. In fact, Gartner has estimated the cost of network downtime can amount to around $5,600 per minute, which translates to more than $300,000 lost every hour for the average business, keeping in mind the amount varies based on the scale and nature of the business.
In an effort to stem the financial loss from an outage – not to mention the impact on angry, frustrated customers and potential PR fallout—companies have tried to enforce network safeguards. However, despite best efforts, an industry survey analysis found mobile operators suffer from an average of five network outages or degradations every year. Despite precautions that are being implemented, it has historically been a very real challenge to quickly reroute voice traffic to resolve an outage and prevent further impairment.
Businesses working with a communications provider that cannot reroute around network impairments should quickly reconsider partnering with one that does.
For example, cloud-based carriers with roots in software development have created adaptive call routing solutions that maximize call quality, coverage, and reliability. This means that when a company or service provider experiences a local access or network path outage, instead of calling the carrier and waiting for a fix, adaptive call routing will quickly bypass the disruption so the business can quickly resume normal operations. Similarly, if companies are experiencing downgrades to its services, adaptive call routing can reroute the service over another network to ensure capacity, uptime, and quality.
Carriers that offer the capability to independently manage network impairments reduce a business's reliance on third party operators to resolve outages, which often only result in extended delays and economic damages. These software-centric carriers differ from the legacy wire and fiber telecom companies in that they offer businesses a modern approach to connectivity and flexible network diagnostic capabilities. Unlike resellers aggregating coverage across other carrier networks, these next generation carriers use adaptive call routing to move call paths to entirely different physical networks and resume normal operations with limited interruption. Also, these software-centric carriers provide direct provisioning and porting support.
With the heavy financial risks associated with network outages, it's becoming critical for businesses of all sizes to analyze available telecom solutions and select a carrier option that works best for your industry, company size, and customer base.
Partnering with an innovative carrier that offers the following five features will help ensure uptime and mitigate much of the damage from a network interruption —along with superior coverage, flexibility, and control.
Adaptive call routing. As the pillar and most critical prerequisite, adaptive call routing provides the ability to mesh disparate physical networks into a single telecom network in the event of quality degradation or network congestion. Transferring between networks without the pain of waiting on a third party to solve the problems will help a business and its customers resume normal operations more quickly.
Direct peering relationships. Peering is the relationship between separate networks that allows access for the direct exchange of traffic. When direct peering arrangements are established, a carrier becomes stronger by tapping into alternative networks in case of primary interconnection failures. Selecting a provider with multiple peering agreements provides trusted assurance that calls will be carried over to a default and functional network route when the outage occurs.
Access to CDRs. Call detail records (CDRs) include the call time, duration, source and destination-number, as well as completion status of the call. Quick access to the data produced by the communication exchange, as well as the messaging and billing records from the network, can help locate, diagnose, and resolve the issue from the source.
Real-time SIP traces. SIP traces can provide critical information to help troubleshoot SIP trunks, endpoints, and other SIP related issues. Real-time resolution in debugging the information that is gathered will help improve customer satisfaction, lower churn-rate and reduce outage and other SIP issue resolution time. Providers that run SIP traces to capture traffic will save time and resources compared to forcing your customers to set up equipment at the router and individual PBX levels.
Support teams. In addition to the software and technical infrastructure checkboxes, it is also important that providers have telecom experts in-house that are available to jump in at critical moments to ensure issues are solved in a timely matter. Support teams that respond to emergencies with the utmost transparency can make or break how a business handles, communicates, and recovers from an outage.
Evaluating service providers and proactively implementing the necessary precautions now eliminates the need to scramble reactively during the next outage. Partnering with the right carriers will not only provide businesses with added confidence, but it will also provide the ability to mitigate network outages, ensure operations run uninterrupted, and customers remain connected.
About Dave Rich
As vice president of product, Dave Rich is responsible for Flowroute's overall product strategy, market validation, and customer voice. He has deep experience in the software, speech recognition, and telephony industries.
---
Filed Under: Infrastructure
---