In this issue:
48 New conveyors: Tight turns, top speeds
76 MECHANICAL: Bearing friction basics: A primer
90 FLUID POWER: Trends in hydraulic fi tration
98 3D CAD: How the Internet of Things will bolster design
---
What will 2026 bring?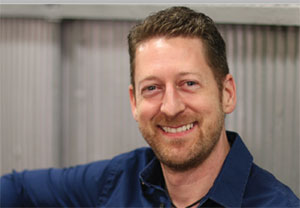 This month, we're celebrating the 10th anniversary of WTWH Media and its flagship publication, Design World. As we've covered the design engineering space (and branched out to also focus on wind and solar energy, flu d power and medical technology), a lot has changed.
We thought it would be interesting to play the role of futurists and predict what will be different in the engineering space in another decade, in 2026. In our special anniversary section, starting on page 129, each member of our editorial team has written about an aspect of technology that they think will bring about major change in the next 10 years.
There's a lot of interesting reading here—our editors tackle everything from how autonomous vehicles will change all sorts of things in the world to what education will look like in a decade. You'll also hear about topics as varied as robotic-built spacecraft, online AI, creative new materials and additive manufacturing.
Additionally, we've invited manufacturers to pen their thoughts, too. How will components and technologies evolve? How will areas like new materials, the Internet of Things, 3D printing, advanced sensors and nanotechnology change your job over the next decade? This special section has proved to be a fascinating look forward. It's difficult to predict even a few years out, and chances are that the thing that most affects engineering in 2026 is something that no one's even thought of yet. But still, reading through the opinions of so many people with so much at stake in the industry provides a lot of insight into the changes that we'll all be facing and will have to adapt to.
I'd be remiss if I didn't take this opportunity to thank our dedicated readership— for the past 10 years of your turning to Design World for your need-to-know engineering information. You've kept us on our toes, and have been the fir t to call us out when we chose the wrong word or if you had a question about a formula. But you've also sent in countless kind letters and emails to our staff w en you've enjoyed a particular feature story or column. It's been a pleasure serving you.
October 2016 Digital Edition
---
Filed Under: DIGITAL ISSUES
---