Foremost Electronics announces the availability two new M12 connectors from market leading Binder, a leader in industrial circular connectors for factory sensor and actuator applications.
The new panel mounted Series 763 male M12 connector is an A-coded square flange male connector and is uniquely positionable and lockable which makes the installation of cables a simple and flexible operation.
The Series 763 male M12 connector consists of separate housing and contact carrier allowing the flange housing to be mounted first and the carrier can then be subsequently installed even from various angles, a common occurrence during installation.
Available with 4, 5 or 8 gold plated contacts, the new Series 763 M12 panel mount connector is rated up to 250V and 4A and protects to IP68 when mated ensuring fast and easy termination. The male square flange panel-mount M12 connector is positionable and lockable for easy installation and handles AWG24/7 wires.
The new M12 female cable connector and RJ45 adaptor combination from binder is ideal for lead-through control panel applications across many industry sectors. The Series 825 M12 X-coded connector has 8 gold-plated contacts and is available in straight or right-angled versions.
Designed in accordance with IEC 61076-2-109, the M12/RJ45 combination is good for high data speeds – 4 paired up to 10Gbit/s – which is sufficient for most control applications.
Also available is a shieldable Series 825 M12 X-coded female cable connector featuring IDT connection and a 5.5 – 9mm cable outlet.
The new Series 825 M12 connectors are rated up to 0.5A at 50VAC/60VDC and protects to IP67 when mated. The RJ45 adaptor gives protection to IP20.
Alan Vincent, Sales Director of Foremost, comments, "M12 connectors are one of the most popular types used in panel building and industrial control. These two new products between them offer simple to mount, secure and waterproof connectivity and the option of lead-through wiring to simplify system assembly."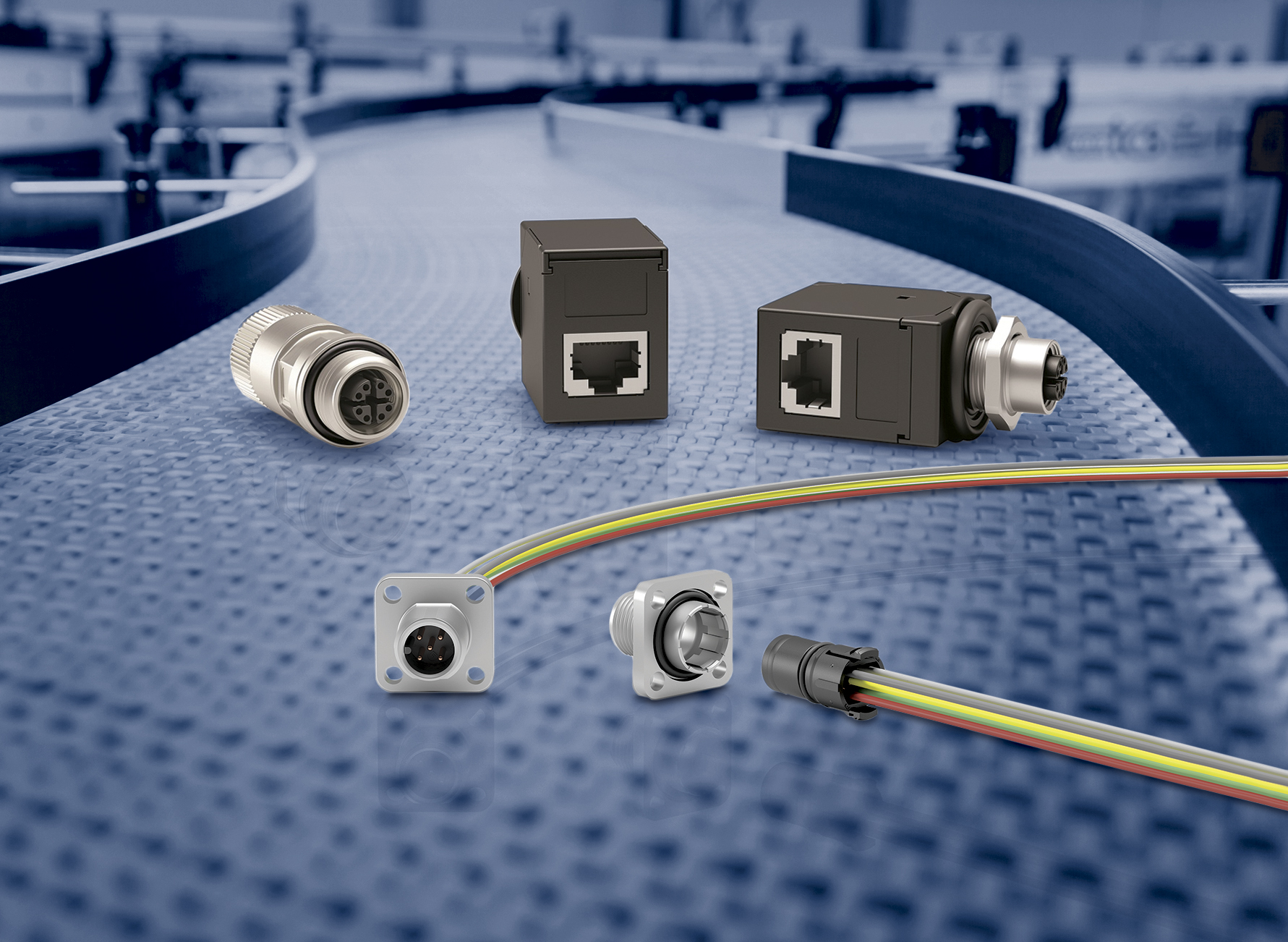 ---
Filed Under: Industrial automation, Connectors (electrical) • crimp technologies
---