A test version of the Orion spacecraft is pulled back like a pendulum and released, taking a dive into the 20-foot-deep (6.1 meters) Hydro Impact Basin at NASA's Langley Research Center in Hampton, Virginia.
Crash-test dummies wearing modified Advanced Crew Escape Suits are securely seated inside the capsule to help engineers understand how splashdown in the ocean during return from a deep-space mission could impact the crew and seats.
Each test in the water-impact series simulates different scenarios for Orion's parachute-assisted landings, wind conditions, velocities and wave heights the spacecraft and crew may experience when landing in the ocean upon return missions in support of the journey to Mars.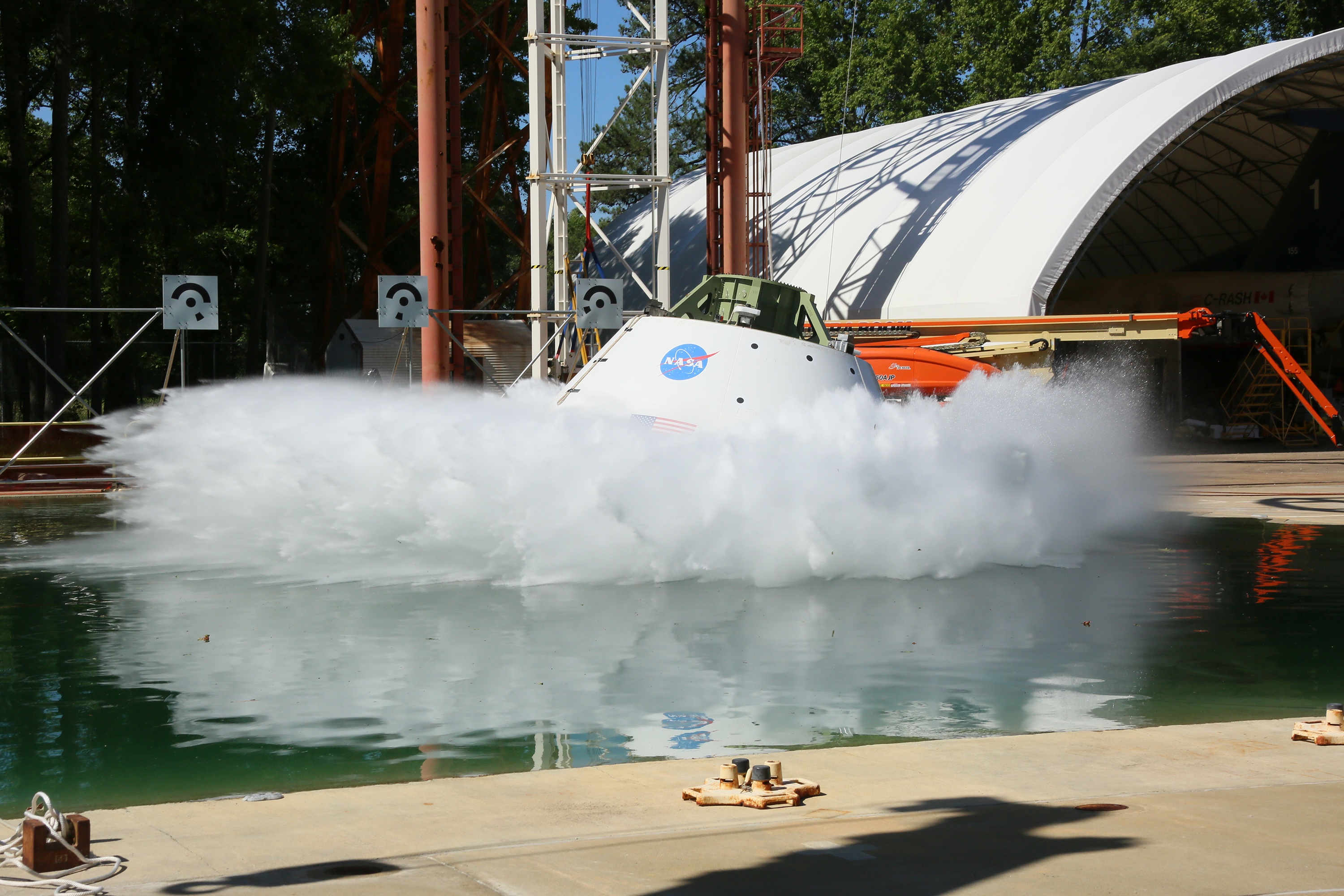 ---
Filed Under: Aerospace + defense
---