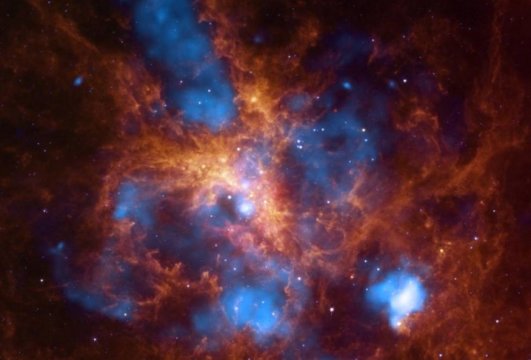 An international team of astronomers has revealed an 'astonishing' overabundance of massive stars in a neighboring galaxy.
The discovery, made in the gigantic star-forming region 30 Doradus in the Large Magellanic Cloud galaxy, has 'far-reaching' consequences for our understanding of how stars transformed the pristine Universe into the one we live in today.
Read the story here.
---
Filed Under: Aerospace + defense
---