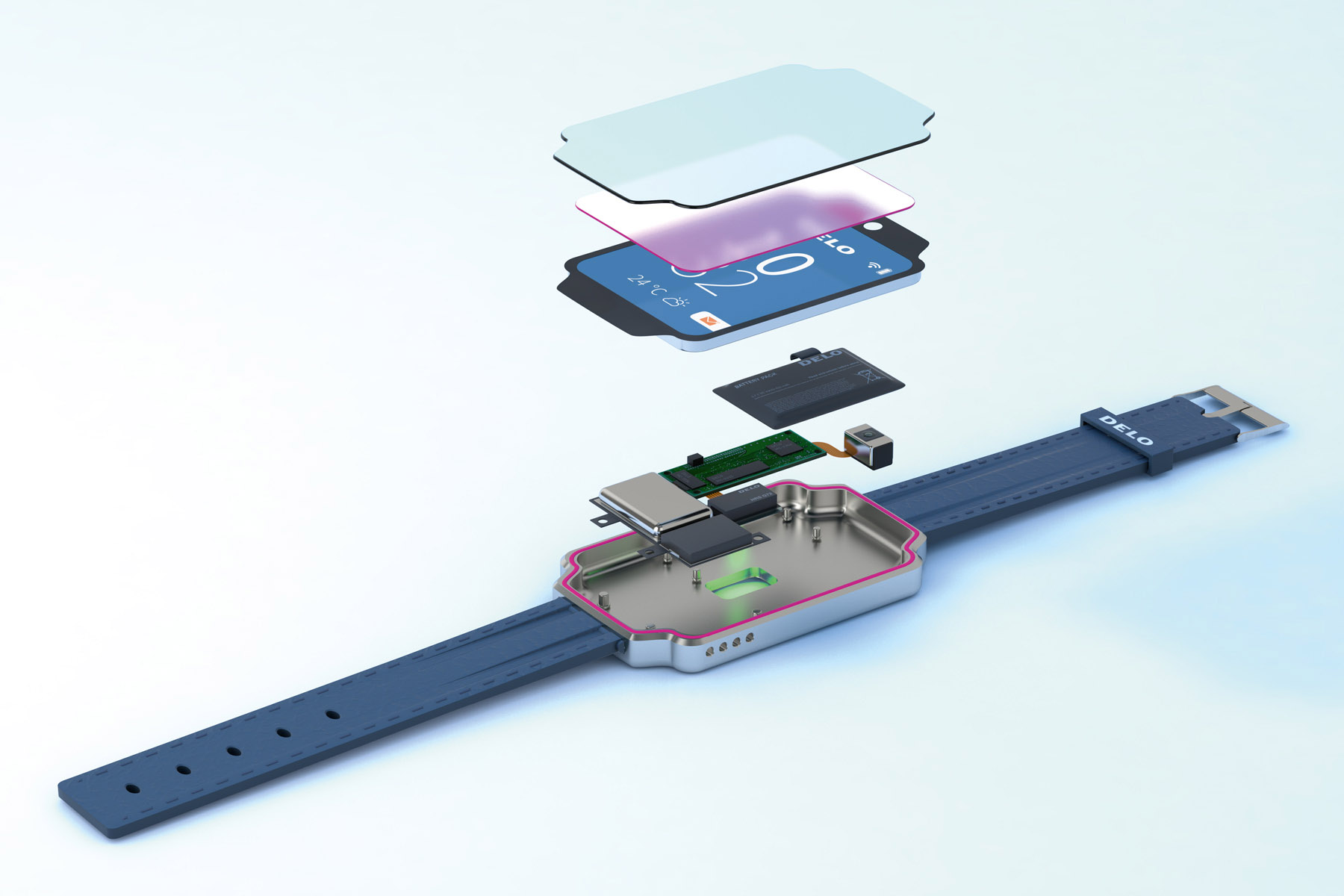 DELO now offers a light-curing acrylate with excellent peel resistance for seal bonding. Delo Photobond GB4033 is ideal for use in wearables and consumer electronics.
Designed for material joints that require adhesives to be strong, flexible and tight, this low-viscous, one-component, solvent-free acrylate provides excellent sealing properties against water, humidity and dust. It can be used in temperatures ranging from -40°C to +120°C.
Featuring an elongation at tear of 400%, Delo Photobond GB4033 is an extremely flexible, tension-equalizing product. Its elasticity also allows for good peel resistance on glass and plastic. The average peel strength on PEEK, PC or PET is 14 N/cm compared to 1 to 3 N/cm for standard acrylates.
Delo Photobond GB4033 is fluorescent in blue light, making controlling the precise application of the seal bonding as well as process control easy.
The adhesive cures under both UV and visible light. This large wavelength coverage makes it possible to use transparent materials with low transmittance, like PC. The minimum curing time to reach final strength is four seconds at typical intensities of 200 mW/cm², enabling high-volume applications in short cycle times.
Delo Photobond GB4033 can be stored at room temperature.

---
Filed Under: Materials • advanced
---