At first it looks like an average backhoe, but this two-armed digging machine is in fact a Japanese robot.
People have tried to automate large machinery before, but a lack of precision control made the results a mixed bag at best, Osaka University researchers said in a press release. They are working on solving this problem by giving operators multiple ways to interact with the autonomous digging machine. A drone provides an eye in the sky instead of an onboard camera, and the operator can also receive tactile feedback from force sensors in the robot's arms.
It's based on a design from the 2016 Impulsing Paradigm Challenge, which is put on by the Tough Robotics Challenge arm of the Disruptive Technologies Program (ImPACT). The previous version incorporated the tactile feedback and drone, but only had one arm. The two arms on the newer version both rotate 360 degrees, meaning that they can both be used for any task the machine might need to do. As well as picking things up with one of two configurable "hand" modes, the arms can also be used for stability or as counterweights.
The researchers expect that it will take a few years for their prototype to be deployed in actual disaster relief situations – it still needs some "future improvement, integration with basic technology, and performance limit tests."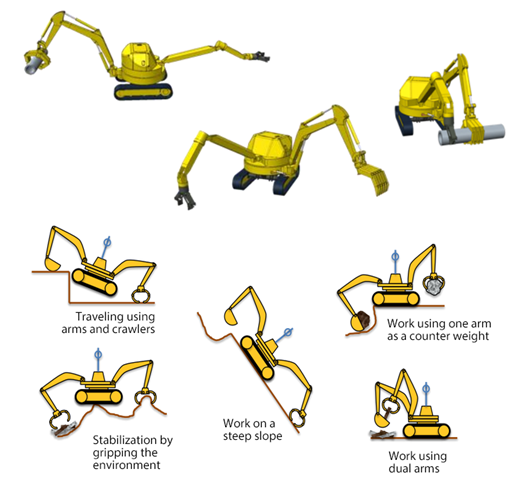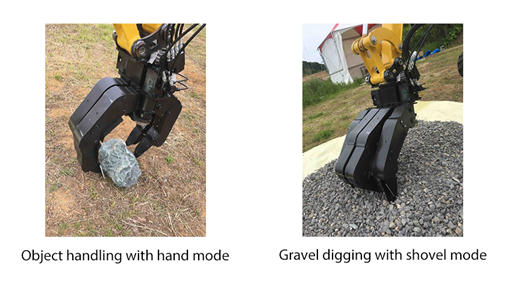 ---
Filed Under: Infrastructure
---