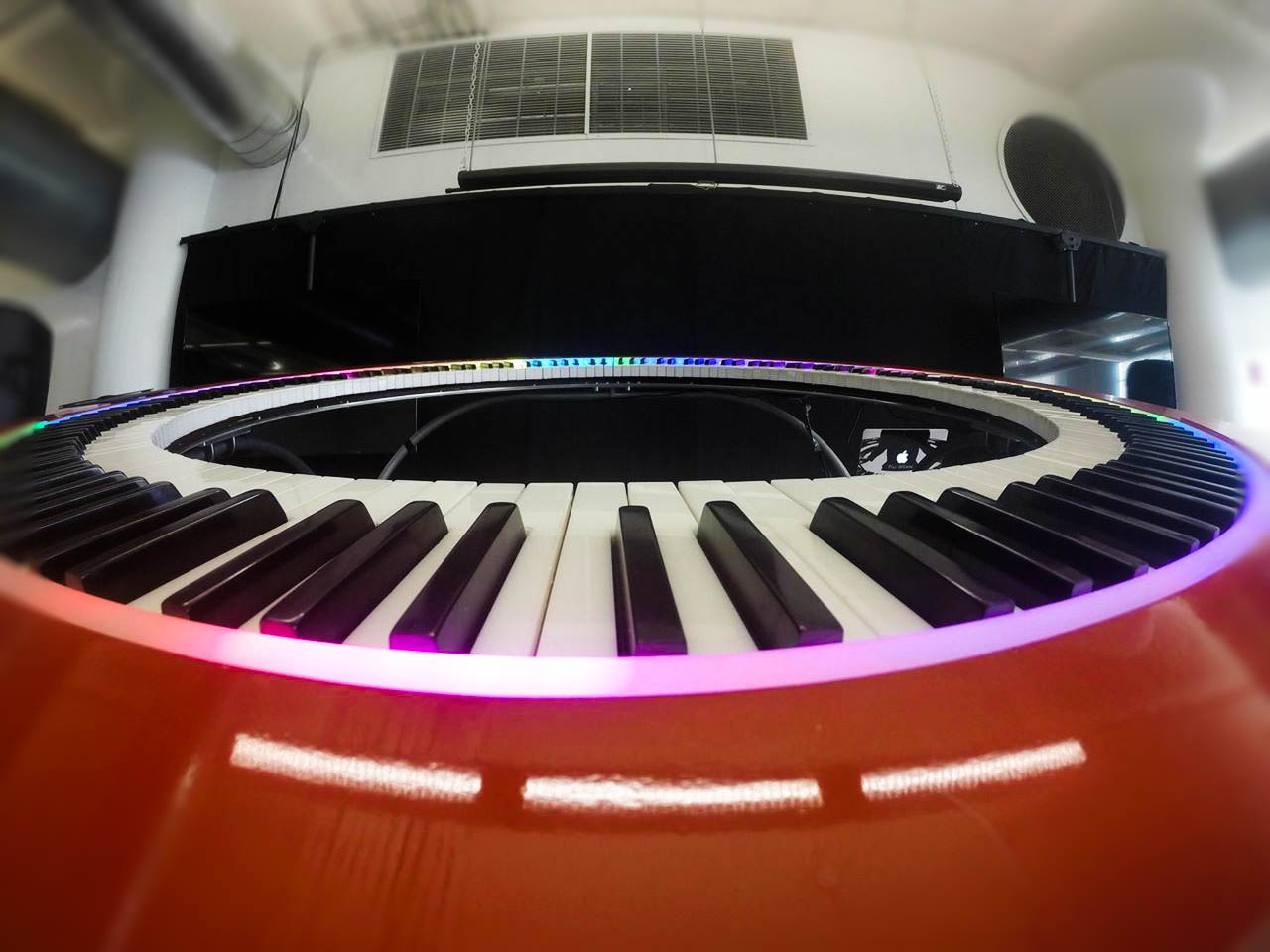 PianoArc's circular and curved keyboards are visually striking, but securely attaching the keyboard units to compatible stands was an early design challenge for the Boston-based design firm.
PennEngineering's PEM self-clinching fasteners are used to provide stability to these uniquely shaped instruments.
The circular Brock360 and the semi-circular DualWing designs use 36 PEM carbon steel self-clinching nuts. The nuts specified for both applications install permanently in 1/8"-thick machined aluminum panels that compose the keyboard stands. This creates load-bearing threads in thin sheets and provides high pushout and torque-out resistance. Mating screws complete the attachment of units to stands.
PianoArc's Brock360 is a circular controller keyboard with a six-foot diameter. The DualWing debuted earlier this year and is engineered as a dual 72-note controller keyboard equipped with synth action, a carbon fiber top, integrated light show, and custom mounts for control surface, laptop, and microphone mounts. Sound is generated from MIDI/USB outputs.
"The key dimensions where the white/black keys intersect are the same as a traditional piano, and it seems to translate easily to most keyboard techniques," said Dave Starkey, PianoArc's chief technology officer. "The curvature actually places the natural key intervals closer together, enabling 10th intervals for many of those with a normal octave reach."
Working with PEM hardware has actually inspired a new application in the works, Starkey said.
"We're considering mounting a Force Sensor Resistor module to our units," he added.
At least eight modules are planned for each piano to be installed at a printed circuit board assembly house. For this application, PianoArc plans to use PEM ReelFast Type SMTPFLSM surface-mount spring-loaded captive panel screws to allow for subsequent access.
---
Filed Under: Materials • advanced
---