Q.E.D. Environmental Systems, Inc., a manufacturer of environmental products and subsidiary of Graco Inc., announces the release of its newly-redesigned Quick-Change Orifice Plate Wellhead for two-inch LFG wells. The wellhead (U.S. Patent Nos. 8,800,597 and 9,695,945 & Patent Pending) features new materials for stronger, more heat resistant constructions and improved design to increase efficiency and reduce maintenance in the field.
The wellhead's all-new construction of molded, glass-filled polypropylene boosts strength and upgrades resistance to harsh field conditions, including UV resistance and the ability to withstand heat up to 200 degrees Fahrenheit. Additional improvements save valuable field time and reduce maintenance and labor costs. One such improvement is the new tapered hose connection, which allows the Solarguard Flex Hose to attach to the wellhead quickly and securely. The newly-redesigned control valve, with no glued joints, a snap-together design and easy removal, allows the valve to pivot for custom orientation and easy service in the field.
The Quick-Change Orifice Plate Wellhead also combines easy plate exchanges for more accurate flow measurement with precise adjustment of gas flow, especially at very low rates (under 10 scfm). Changing orifice plates takes seconds, with no time wasted shutting down the control valve or retuning the well. The removable dust cover permits easy confirmation of plate size, so operators can be confident in their flow measurements. In addition, the Precision Fine Tune Control Valve provides rigorous control of gas flow. Unlike traditional "gate" type valves, this unique design achieves a more linear flow rate adjustment across the entire range of valve movement.
For more information, visit QED online at www.qedenv.com.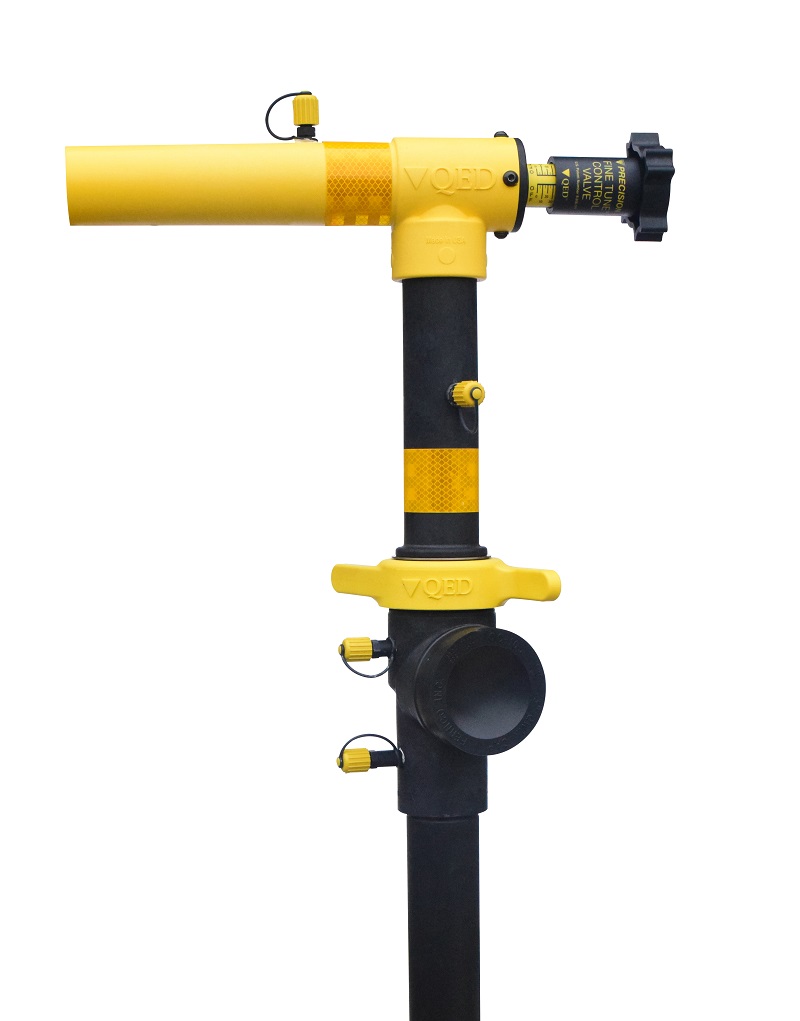 ---
Filed Under: Infrastructure
---