Aitech Defense Systems Inc. now offers a new rugged 6U VME single board computer (SBC) that brings the powerful QorIQ T1042, or higher performance T2081, multi-core processor to embedded systems, significantly increasing previous generation computing capabilities. The C114 is backward compatible with Aitech's popular earlier generation PPC-based C106 and C108 boards, while incorporating the NXP Secure Boot and Trust 2.0 Architecture for improved data security.
Out-of-the-box functionality enables the C114 to be easily integrated into a wide number of applications, including advanced fire control, SatComms processing and multi-gimbal platform stabilization as well as avionics mission management and flight control, servo, process and machine control, and more.
Emil Kheyfets, Director, Military and Aerospace Product Management of Aitech, notes, "With the large, diverse install base of VME, we need ways to utilize existing systems as well as incorporate upgraded electronics that meet the demands of today's applications. Providing backward-compatible SBCs that can also keep pace with the growing data requirements, and provide a longer program lifecycle, preserves that infrastructure, while moving the industry forward."
Supporting either the T1042 and T2081 QorIQ PowerPC processors, the new C114 allows users to balance power, functionality and performance with the cost targets needed to satisfy their program requirements. The T1042 QorIQ PowerPC provides four e5500 cores, while the T2081 provides four e6500 cores, each with a dedicated AltiVec vector co-processor for heavy computational performance.
Extensive, large, soldered on-board memory with ECC and a wide array of I/O resources enable developers to build out custom functionality for highly reliable user-specific applications.
The 4 GB of DDR3L SDRAM comes with ECC and the 512 kB of high speed MRAM offers unlimited writes as well as long-term data retention. The board comes with up to 64 GB of MLC (multi-level cell) NAND Flash and 256 MB of program store NOR Flash but can be provided with other memory options upon request to match existing SBCs.
Onboard I/O includes one or two dual channel, dual redundant MIL-STD-1553B ports, two USB 2.0, four Gigabit Ethernet ports and CANbus as well as up to ten RS-232/422/485 Serial ports and between 8 and 16 individually-configurable, RS-422 differential discrete I/O lines.
Two ANSI/VITA 20-compliant PMC/XMC sites provide greater flexibility to add on-board memory, FPGA, co-processor, graphics or I/O resources, so users can tailor the C114 to better match their program's SBC requirements.
Additional on-board resources include windowed and standard avionics watchdog timers, real time clock, multiple temperature sensors, electronic elapsed time recorder, eight counter/timers and more.
The C114 meets the commercial, rugged and military environmental requirements per ANSI/VITA 47 in both air- and conduction-cooled versions, and offers a standard operating temperature from -40°C to +85°C, with -55°C also available. Typical power consumption with the T2081 CPU is 22 W, and less than 14 W with the T1042.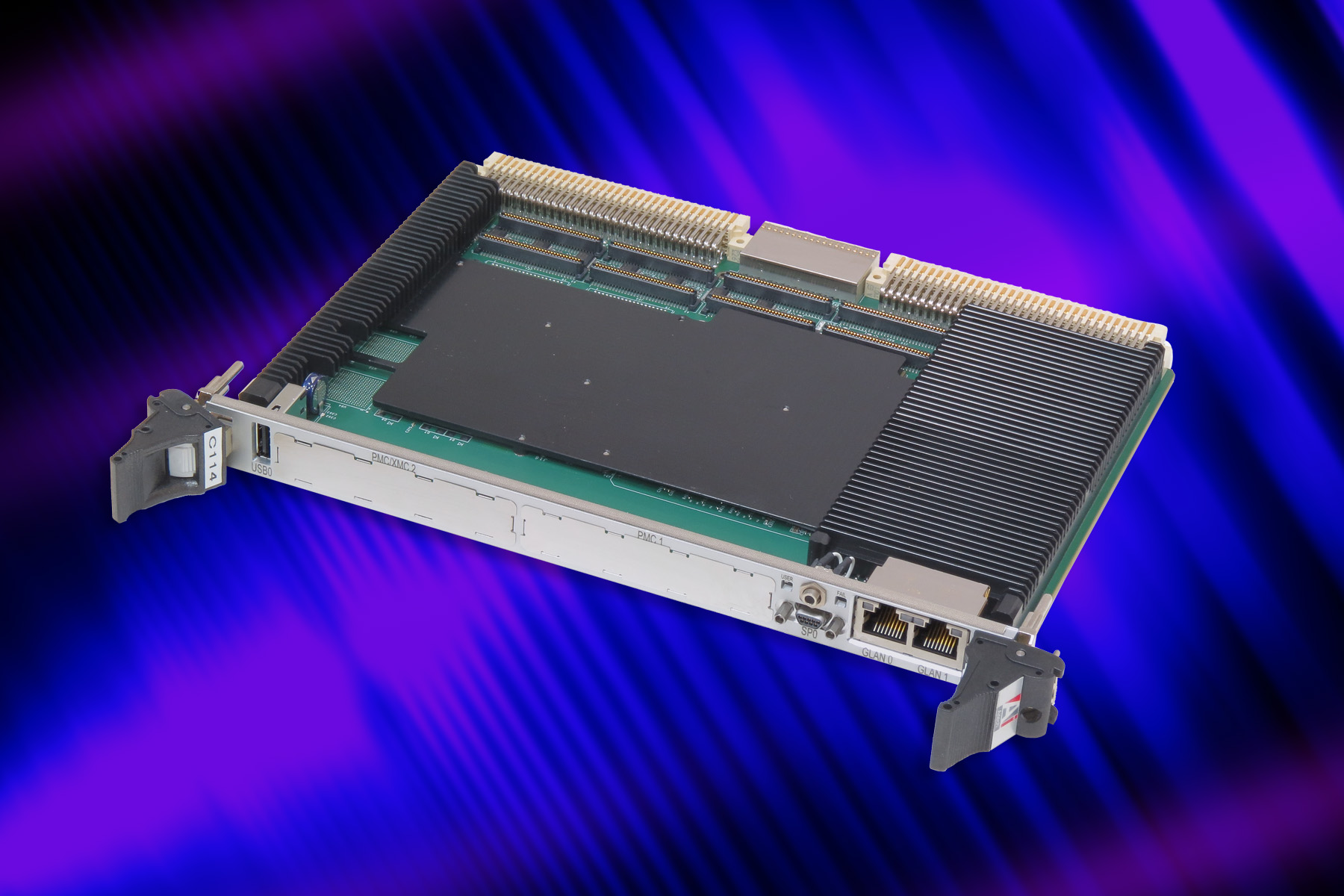 ---
Filed Under: Aerospace + defense
---