TE Connectivity (TE) has released its newly developed optical flex circuit cable assemblies. These compact, robust fiber optic circuits offer a multifiber management solution for high-speed electronic packaging. Fully customizable for both card-to-card and backplane applications, TE's new optical flex circuits are ruggedized for the harsh environments of aerospace, commercial and military aircraft, and defense systems.
Optical flex circuits are made up of thousands of individual fibers precisely positioned on a single rugged substrate that employs crossovers to minimize stress while maximizing opportunities for complex routing arrangements. A thin film encapsulating each fiber helps provide enhanced protection from harsh environments and allows for high-density packaging that saves valuable space. Added durability and low insertion loss are achieved through controlled optical circuit routing using a computer numerical control (CNC) machine.
"These new multipurpose fiber optic circuits are designed for a variety of aerospace and defense applications," says Christophe Prel, product manager, Aerospace, Defense & Marine at TE Connectivity. "Multiple options in cable assembly design, connectorization, and routing give designers the flexibility to help maximize performance and design a solution tailored to their needs."
Optical flex circuits manage high fiber counts in small spaces to simplify routing. They can accommodate up to 12 layers stacked and up to six fiber crossings.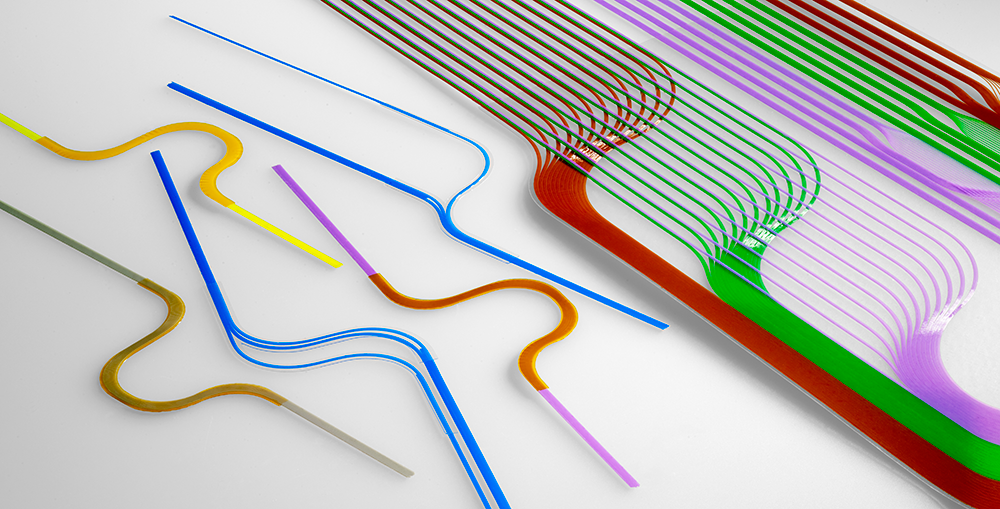 ---
Filed Under: Aerospace + defense, Cables + cable management
---