We've covered military vehicle projects of all shapes and sizes here, from drones to aircraft carriers. A poster brought to our attention by sister site Manufacturing.net shows the complete roster of vehicles used in the United States military today, from bomb-sniffing robots to jets. The poster includes the name of each vehicle prominently displayed, and also comes with a glossary.
Some of the biggest news in the military design sector recently has been laser weapons for Apache helicopters and the destroyer Zumwalt. There too is the controversial F-35, much-lauded but also plagued by development and testing delays in the high-tech helmets and software.
The poster can be found at PopChartLab, including high-res promotional images.
PopChartLab also has a similarly detailed chart of planetary exploration.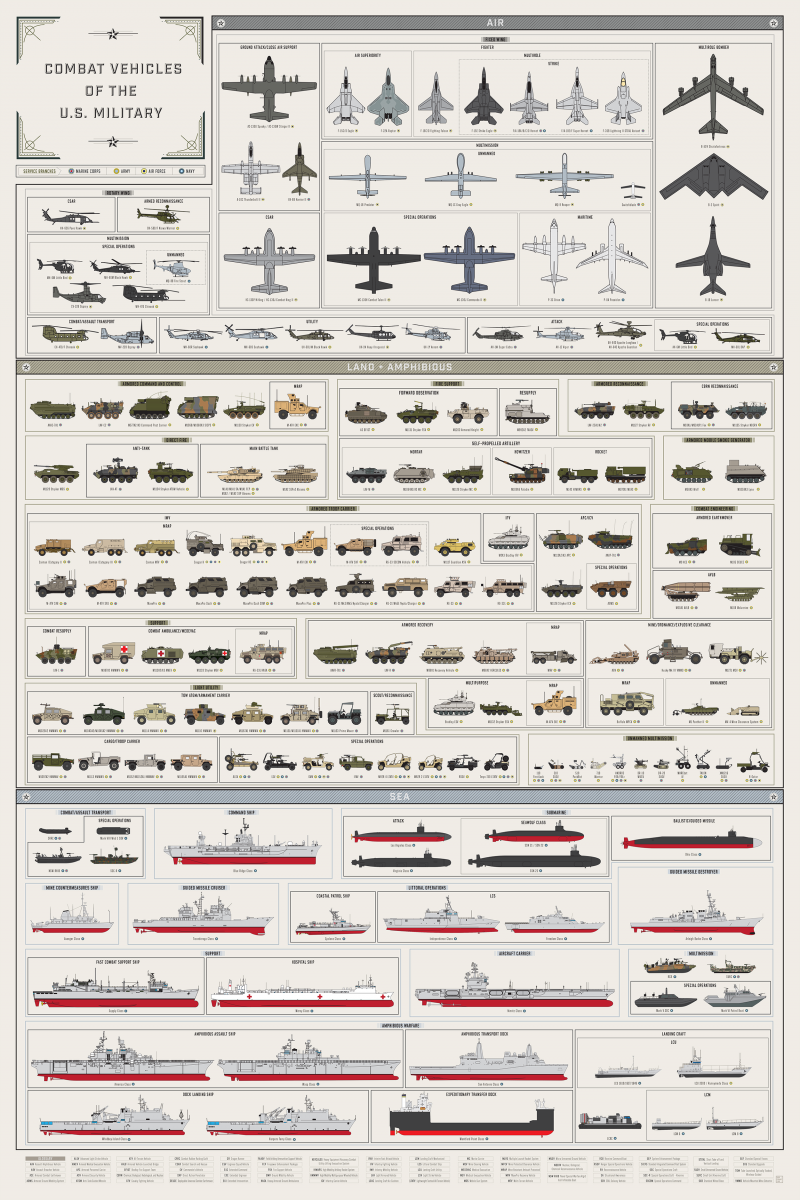 ---
Filed Under: Aerospace + defense
---