DoALL will showcase eight (8) metal-cutting band saws this fall at IMTS 2018. These high-performance saws provide versatile, efficient, economical and accurate sawing solutions for a large variety of sawing needs. DoALL will have all saws available for demonstrations in Booth #237067, North Building – Level 3. DoALL will premiere the DS-600SA general purpose, dual swivel StructurALL® series band saw.
Machine Rectangle Capacity: 18″ x 23-1/2″ (460x600mm)
Round Tube Capacity: 18″ (460mm) | Round Solid: 15-3/4″ (400mm)
The DoALL DS-600SA StructurALL® semi-automatic, dual-miter metal-cutting band saw is designed for cutting material both linear and at angles. Miter angle cuts are possible up to 60° left and right. A digital readout comes standard and makes it easy to verify exact cutting angles. Also classified as a horizontal structural, scissor saw, the DS-600SA is ideal for machine shops, repair facilities and industrial manufacturing plants that need to occasionally cut metal solid and profile material. A large variety of optional accessories are available to customize the machine for specific sawing requirements.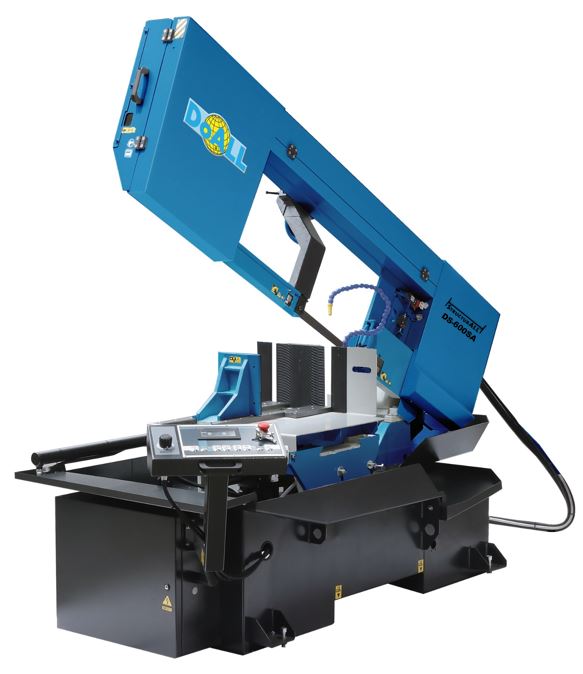 ---
Filed Under: Industrial automation
---