The new SLICE IP68 data acquisition system is designed to capture physical signals in challenging environments. Targeted at applications with size or mass constraints, SLICE IP68's 60 x 60 mm footprint makes it easy to embed in most test articles. The rugged housing is impervious to shock, water and dust, making SLICE ideal for testing in inclement weather or in environments that may cause condensation on the instrumentation.
Features include:
Onboard signal conditioning, supporting a variety of external sensors including bridge and IEPE transducers for gathering critical measurements like acceleration, displacement, strain, pressure, temperature, voltage and more
Data direct-writes to 16 GB internal flash memory
Based on the proven performance and architecture of the popular SLICE NANO and MICRO from Diversified Technical Systems (DTS)
The 3-channel sensor input layers are stacked and configurable up to 24-channels
Higher channel count systems are created by daisy-chaining SLICE stacks together
Ideal for off-road testing, vehicle ride and handling (cars, motorcycles, bicycles), heavy equipment, UAV and marine applications
About DTS: Since 1990, DTS data recorders and sensors have been used worldwide for automotive crash testing, military blast testing and in crash test dummies. Visit them online for more.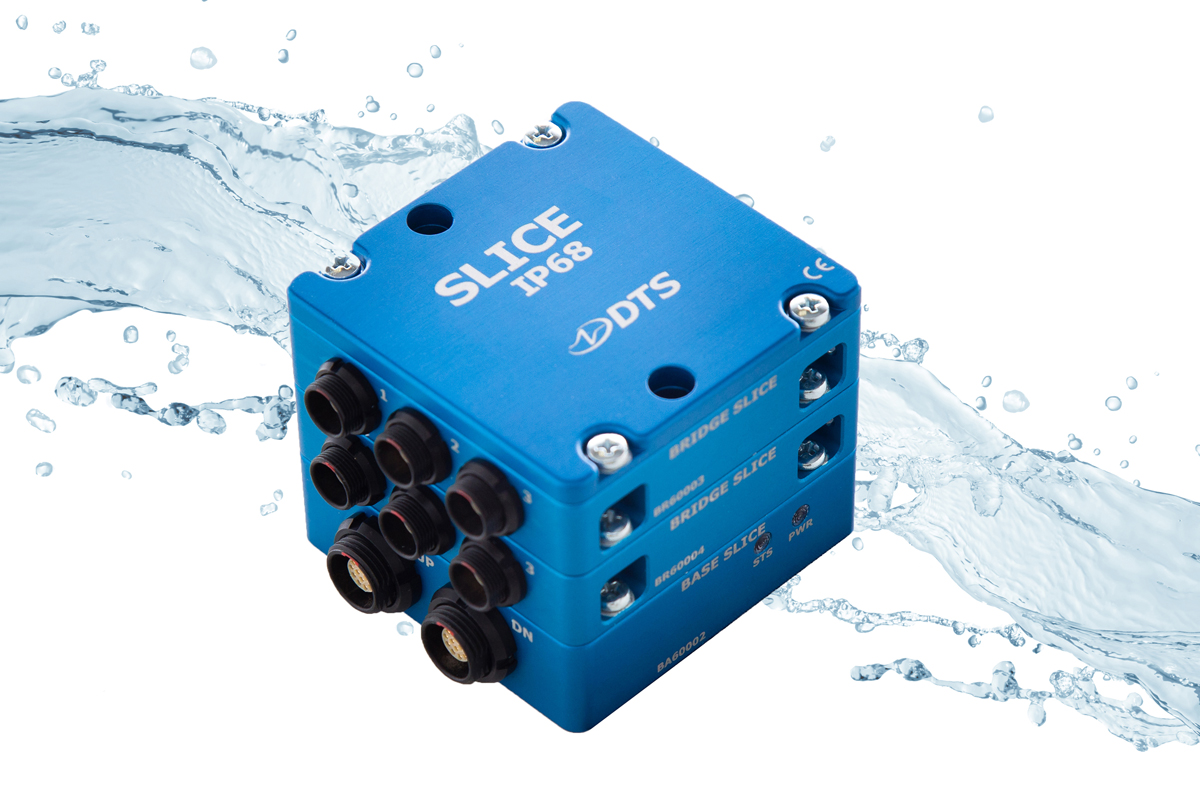 ---
Filed Under: Test + measurement • test equipment
---