By John Dulchinos, CEO & President, Adept Technology, Inc., Pleasanton, Calif.
Photovoltaics' Slow Trek to Grid Parity is Improving

Photovoltaic devices will have reached grid parity when they can produce electricity at the same cost or less than that of coal and gas-fired plants, and some researchers seek the rewards of success with as much fervor as the gold-rush miners of '49.
The photoelectric effect, which is the principle of operation of modern solar cells was discovered decades ago, and until recently, had been used mostly for sensors and instruments. However, in the quest to discover alternative means to supplant natural fuel sources for producing electricity, the photoelectric effect emerged as a reasonable candidate and spawned an industry called photovoltaics, commonly called PV. This technology is the cornerstone for building solar cells, modules, and arrays, which are capable of producing kilowatts to megawatts of electricity.
The biggest limitation of solar devices is low conversion efficiency, which some experts claim range from only 8% to 19.9%. The second hurdle to overcome is the cost per watt of these devices; the goal is $2.00/W, although some assert that even $1.00/W is possible. When that happens, grid parity will have been reached. But don't hold your breath; it could take a while longer because solar-cell processing costs remain high, the technology is still relatively complex, and no significant "quantum" breakthroughs are predicted today.
Silicon, silicon; everywhere silicon
Despite its high cost and complexity, two major factors drive solar cell research: the fact that silicon, the element of solar cells is the second most abundant element on earth-cheap, and the sun delivers more photons in one hour than the earth can use in one year-free. So, what could be better than cheap and free?
Photovoltaic cells come in two varieties: amorphous, and crystalline. Although the amorphous type is less expensive than the crystal, it has lower conversion efficiency, which means that amorphous arrays must cover more physical area than crystal arrays to produce the same amount of power. However, for now, solar arrays are appearing in some clever and creative places that do not get in our way or detract from the landscape,
compared to the thick, black, toxic smoke of unbridled coal furnaces, and what some call "the foreboding appearance of windmills." Read what Adept Technology has to report in the following article about automation, a solution that promises to solve one major problem -the high cost of manufacturing PV devices. With automated manufacturing, what can we expect in the near future regarding the extent to which solar power will light our future?
John R. Gyorki, Editorial Director

---
State-of-the-art automation technology that uses vision guidance for fast, precise motion is vital for manufacturers of solar wafers and solar cells as they adopt new manufacturing equipment to maximize production throughput.

The solar photovoltaic industry is hot. According to Solarbuzz, LLC., an international solar energy research and consulting company, world solar PV market installations reached a record high of 2,826 peak MW in 2007, which represents a growth of 62% over the previous year. Moreover, it reached 5,950 MW in 2008, a 110% increase. The PV industry raised nearly $10 billion in 2007 and generated $17.2 billion in global revenues in 2007. The U.S. has set 2015 as the goal to reach grid parity while other nations predict reaching it as soon as this year. Regardless, there will be an exploding demand for PV electricity in the near future.
The PV industry is considered to be in the introduction stage of its life cycle, so PV manufacturers are now contemplating the next critical steps in their production processes to remain competitive and prepare for this demand. The key issues or big three drivers for these manufacturers are driving down costs, maximizing factory throughput, and improving efficiencies. And automating critical processes will be the solar manufacturers' first line of attack to accomplish these goals. They will be wise to reap the benefits of experience from more mature industries that have been through the rapid growth associated with a developing and maturing product line. For example, industries that make semiconductors, disk drives, and flat-panel displays have paved the way. Each has experienced extremely rapid growth and has used automation to mobilize these big three drivers.
Although many differences exist between solar and semiconductor manufacturing, the processes are similar; they both make sensitive wafers. While semiconductor production requires cleaner environments and single wafers can cost thousands of dollars, the solar industry does not require as stringent clean rooms, and a single wafer may cost only $5. However, like the semiconductor industry, which started out with small fabrication facilities and larger wafers then moved to larger fabrication facilities and smaller and thinner wafers, the solar industry will also follow this progression. These similarities coupled with the big three drivers that any growing industry faces are reasons enough for solar manufacturers to learn from the past.
"We believe that the U.S. solar manufacturing environment today is very similar to that of the semiconductor and electronics environment of the '80s," says John Dulchinos, CEO and president of Adept Technology, a leading robotics manufacturer. It recently announced its Adept Solaris line of robotic systems that is designed specifically for the solar industry. "During that time they began to make significant investments in automation, and thus realized a more aggressive curve in driving down costs. The solar industry is in a similar situation now."

"Not to be confused with aliens from outer space, these awesome-looking robots quickly and efficiently move solar-cell product through the manufacturing process and happily dance to the tune of clinking coins, saved and dropped into the solar manufacturers' piggy banks." -JRG
Automatic Solar Manufacturing
Although the demand for solar products is rapidly increasing, manufacturing solar panels is still more costly than producing electricity with "fossil fuels," which is why governments provide economic incentives. However, availability of these incentives is tenuous and manufacturers preparing for the increase in demand are wise to consider all their options to lower costs.
The largest costs associated with manufacturing involve throughput, quality, and labor. When trying to drive costs down, manufacturers need to address material cost, overhead cost, and labor cost. Automation addresses all three. The most effective way to lower overhead costs (in addition to building a much cheaper facility) is to get a lot more throughput out of the same amount of facility space. When twice as much product can be driven through the same amount of space at a fixed cost, overhead cost is effectively cut in half. The fundamental value of automation and robotics to any production line is the ability to produce a much larger volume in the same amount of floor space.
The best way for manufacturers to lower material costs is to have efficient processes with little scrap material. If bad parts appear at any point in the process, quickly find that point and resolve the issue before the product continues through the rest of the process. Weed out that process or the step that produces the bad part. Automation affects throughput and material costs; they do a better job of handling products than do manual labor. Robots have less handling defects in the process and reduce scrap from handling errors. For example, with modern inspection technologies such as vision systems, manufacturers can inspect a product at each step of the process and verify that the part is worth going on to the next process step. This technology lets manufacturers catch bad products and analyze the process.
Automation drives the production of better quality products at a faster rate while lowering overall fixed costs and material costs. Robotic handling with vision inspection is more consistent than manual labor. For example, automated vision inspection applies the same vision criteria as manual labor, but the latter tends to contain a lot of variability. Manual labor is inconsistent; no two human operators use the same judgment or have the same eye for detail. Vision systems can use both infrared and standard wavelengths. Today, about 35% of all the robotics systems that Adept Technology supplies have integrated image processing for inspection and guidance.
Coupled with the decrease in the price of robots and increase in cost of labor, automation inspection proves to be faster and more consistent and can serve the solar industry well.

Now in the introduction stage of the life cycle, solar manufacturers are tooling up for the next critical stages that will keep them competitive and capable of supplying the undeniable future demand.
Automation opportunities in Solar Manufacturing
Some examples of various steps in the solar manufacturing process that benefit from automation include, but are not limited to wafer handling between the process steps, box, tray, and boat loading and unloading, and vision-guided conveyor loading and unloading. Each benefits from automation by virtue of its speed, accuracy, and efficiency. One such application is a cell used in an inspection system to load and unload inspection machines, which double as sorters that grade the cells and then sort them into different bins. Another example is a cell that uses robotics to transfer cassettes, which contain solar wafers to another machine process, such as one that applies an anti-reflective coating on the cells. The robots then transfer the finished product to conveyors in trays or boats and send them to the next step or process machine. The obvious advantage is speed, accuracy, efficiency, and the ability to work all shifts if needed. Also, certain processes produce cells that are heated to 150¡ C, which makes automation the only way to handle them without the need to wait for a cool-down period before manual manipulation.

The noteworthy success of other industries that adopted the Adept Solaris product line of SCARA and parallel robots, controls, vision and software, which was designed and optimized specifically for the solar industry processes, should be a laudable example to consider. Particularly well suited for solar applications is the Adept Quattro s650 parallel robot with vision, which lets manufacturers handle and inspect products very rapidly. The robot shape, the way it mounts, and the size of the work envelope is ideal for solar-cell machine loading and unloading.
Adept Technology robots installed at several leading solar manufacturer's facilities currently handle, inspect, and sort solar cells in all the steps of the process. The robots transfer solar cells-much faster-from one process to the next. With advanced computer algorithms and gripper technology, robots can handle delicate solar cells more reliably and consistently than people, so the cells transfer more quickly from step to step with less breakage. Moreover, the move to thinner silicon solar cells requires even more delicate handling because they are more fragile and brittle. The difference between a 150-micron solar cell and a 300-micron cell is substantial, and automating this process is vital. For instance, a typical robot cell can process approximately 45 to 75 solar cells a minute, which is significantly faster than a manual process. A typical robot solar handling cell ranges from $100,000 to $200,000. Compared to the cost of paying and maintaining multiple employees to do the same job, robots are much more cost effective and a good return on investment.

Based on past performance, it should not be too hard to justify automation to maximize throughput, lower costs, and improve efficiencies.
Discuss this on the Engineering Exchange: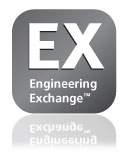 Adept Technology, Inc.
www.adept.com
::Design World::

---
Filed Under: Factory automation, Automation components, Energy management + harvesting, Green engineering
---