BAE Systems and Integrated Device Technology announce a new technology for space applications that will transfer greater volumes of data at higher speeds than ever before possible during space missions. BAE Systems' new space-grade microchip, known as the RADNET1848-PS space-grade RapidIO switch, will use the market's first RapidIO interconnect to speed massive amounts of data through a network of radiation-hardened computer systems in outer space.
BAE Systems selected IDT's 240 Gbps CPS-1848 RapidIO switch as the foundation for its RADNET1848-PS product. IDT's RapidIO chip, used to connect computer system components, delivers high reliability at ultra-high speeds. It delivers superior performance per watt, low latency and deterministic packet delivery to enable reliable, fault-tolerant systems. These space-grade solutions are resilient to — and can work within — the ionizing/radiation-intensive environments of space. BAE Systems' new rad-hard RapidIO switch is now available for sale to the space and military communities.
For more information, visit: www.baesystems.com.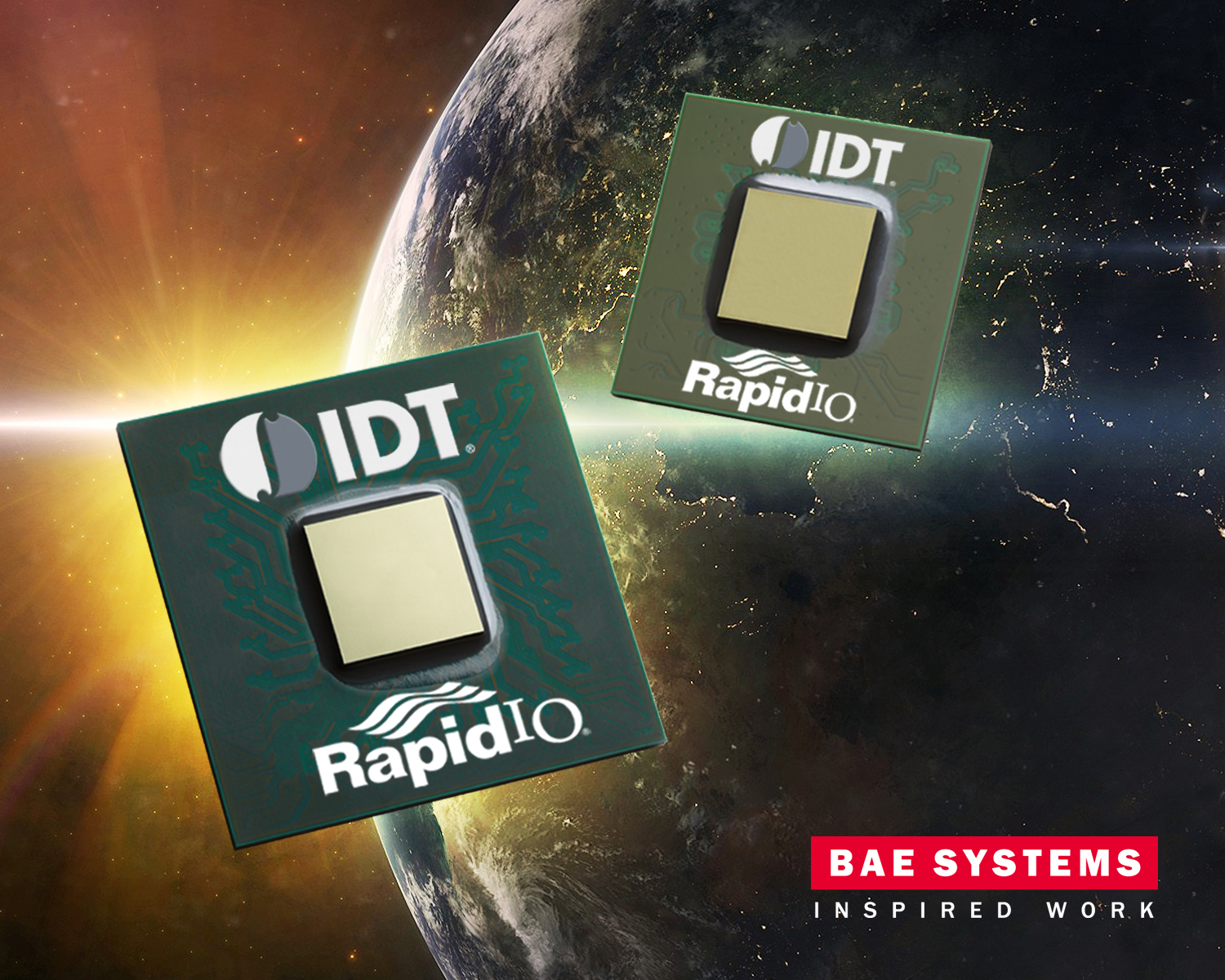 ---
Filed Under: Aerospace + defense
---