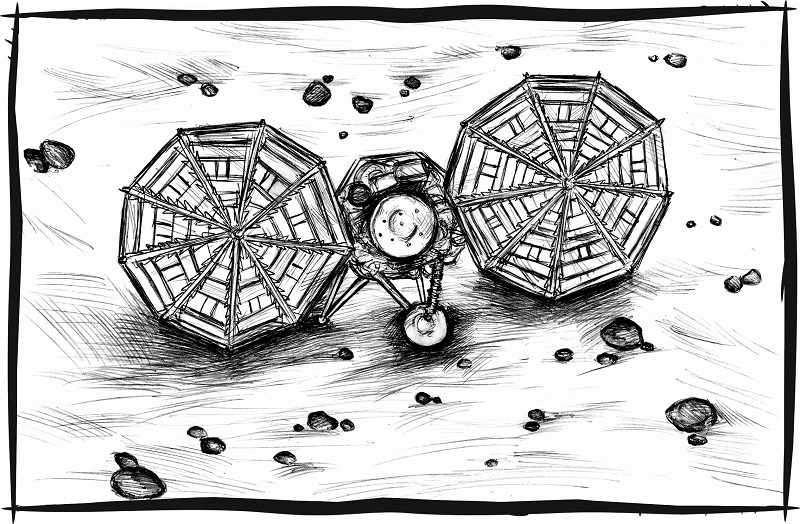 Right now, rovers are exploring the surface of Mars, helping people learn more about the strange terrain. NASA has another lander in the works which will take the first in-depth look at the interior of the planet.
The agency plans to set the Insight Lander down on the Red Planet on Sept. 28, 2016. From there it will communicate with the Mars Reconnaissance Orbiter, currently in place around the planet. InSight will drive a sensor into the Martian surface, collecting information about how Earth-like planets form and examining the inner structure.
The body of the InSight lander is based on the design of NASA's Phoenix Mars Lander, which set down on the northern region of Mars in 2008 to examine the ice and soil.
"We will incorporate many features from our Phoenix spacecraft into InSight, but the differences between the missions require some differences in the InSight spacecraft," said InSight Program Manager Stu Spath of Lockheed Martin Space Systems Company, Denver, in a press release. "For example, the InSight mission duration is 630 days longer than Phoenix, which means the lander will have to endure a wider range of environmental conditions on the surface."
The spacecraft has many other inspirations too, craft that have already proven capable of carrying out missions with similar parameters.
"The InSight mission is a mix of tried-and-true and new-and-exciting. The spacecraft has a lot of heritage from Phoenix and even back to the Viking landers, but the science has never been done before at Mars," said Stu Spath, InSight program manager at Lockheed Martin. "Physically, InSight looks a lot like the Phoenix lander we built, but most of the electronic components are similar to what is currently flying on the MAVEN spacecraft."
Spath's team assembled the lander, its aeroshell and cruise stage in 2014, after pieces of its subsystems were assembled around the globe. Other subsystems, such as avionics, power, telecomm, mechanisms, thermal systems and navigation systems, were added by Lockheed Martin technicians. While on Mars, the vehicle will be managed by the Jet Propulsion Laboratory, which is also responsible for science leadership, systems engineering, and other aspects of the operations and scientific experiments. It will carry two scientific instruments and a robotic arm.
InSight's probe will drive an instrument five meters into the ground of Mars, using thousands of hammer-like strikes.
Insight is powered by two high-efficiency solar arrays made by SolAero, mounted on Orbital ATK arms. SolAero's UltraFlex Solar Array system unfolds like a fan once the craft has landed.
It will launch aboard a United Launch Services Atlas V 401 rocket from Vandenberg Air Force Base near Lompoc, Calif. in March of 2016, making it the first interplanetary mission launched from California. Once on Mars, it will spend about two years measuring the ground motion on Mars and the composition of the soil, bringing us completely new information about how planets form.
---
Filed Under: Aerospace + defense
---