Elon Musk has indicated that SpaceX's Mars-colonizing spaceship prototype could be ready for its first "hopping" excursion. Musk tweeted that SpaceX is "aiming for 4 weeks, which probably means 8 weeks, due to unforeseen issues."

Musk also tweeted an interactive illustration of the test space ship, which looks like a simplistic, three-winged, metal rocket ship, and wrote, "Starship test vehicle under assembly will look similar to this illustration when finished. Operational Starships would obv have windows, etc."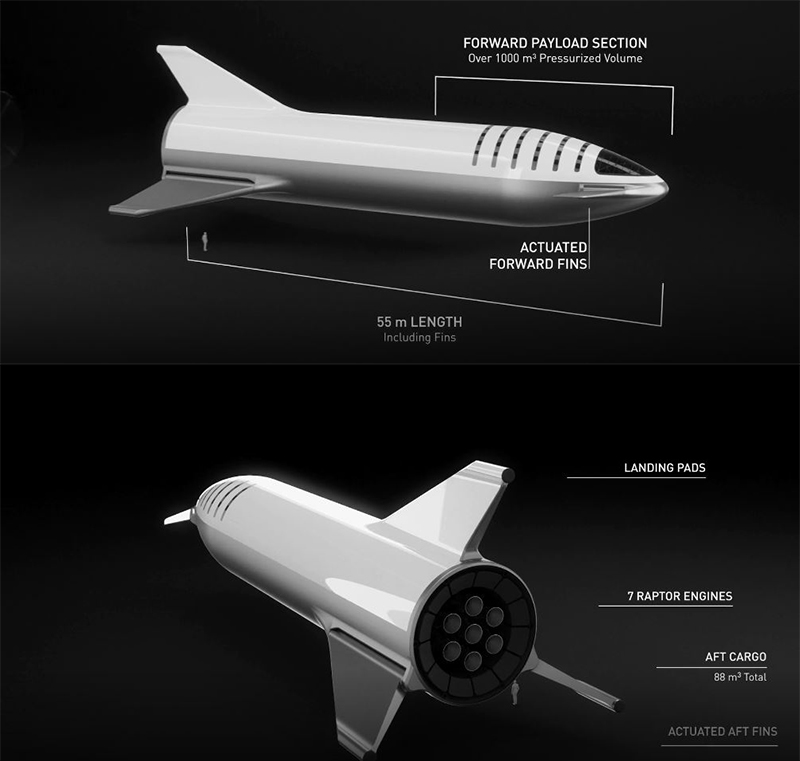 According to SpaceX's site, the "two-stage vehicle, composed of the Super Heavy rocket (booster) and Starship (ship) will eventually replace Falcon 9, Falcon Heavy, and Dragon." This will create a spaceship that encompasses a single system able to serve a multitude of markets.
The development of Starship and Super Heavy is currently catered to take people on an outer space excursion to the moon, Mars, and other 'deep-in-space' destinations. Previously, the duo was known as BFR, until its recent name change.
The ongoing building process is occurring at both SpaceX headquarters in California and the company's test site in Southern Texas. When Starship and Super Heavy are ready for take-off, the two will rely on SpaceX's Raptor engine, which is still in development. Starship's engines will be "a blend of Raptor development & operational parts," Musk tweeted.
These hopper engines will most likely be tested within the next month, Musk said. Hoppers have previously been part of the SpaceX rocket development process, according to Space.com.
---
Filed Under: Aerospace + defense
---