The SJ300 Spherical Joint multi-axis position hinge from Reell Precision Manufacturing introduces patented SphericalTorq™ clip technology enabling easy adjustment in multiple directions and achieving constant holding force at any angled position. The SJ300 outmaneuvers conventional position hinges with its capabilities to swivel from side to side with a 60º range of motion, tilt back and forth with a 60º range of motion, and rotate with a full 360º range of motion. Wherever positioned, the hinge remains reliably in place.
The universe of applications includes mounting stands for monitors and tablets, automotive rear-view mirrors, camera equipment, lighting fixtures, and many other components requiring precise multi-dimension position control in the industrial, medical, office, and consumer electronics marketplace.
The SJ300 is engineered to perform for a life of 50,000 adjustments. Dynamic holding torque values are 0.6 N-m (5.3 in-lb) and 1.4 N-m (12.4 in-lb) for the "X" motion axis, 1.0 N-m (8.8 in-lb) and 2.0 N-m (17.7 in-lb) for the "Y" motion axis, and 1.3 N-m (11.9 in-lb) and 2.6 N-m (23.9 in-lb) for the "Z" rotational axis.
The hinge's durable glass-filled molded nylon housing and black finish present an attractive and stylish appearance. The all-metal shaft, ball, and torque element are manufactured from nitrided and hardened steel for durable performance.
The SJ300 is the first in a planned product family integrating Reell's exclusive SphericalTorq™ clip technology. Detailed specifications, CAD animation, and video introduction can be accessed and downloaded for free at the company's website.
Founded in 1970, Reell Precision Manufacturing Corporation is a world leader in small-package position control offering a diverse portfolio of position hinges, wrap spring clutches, torque inserts, and precision springs and wire forms.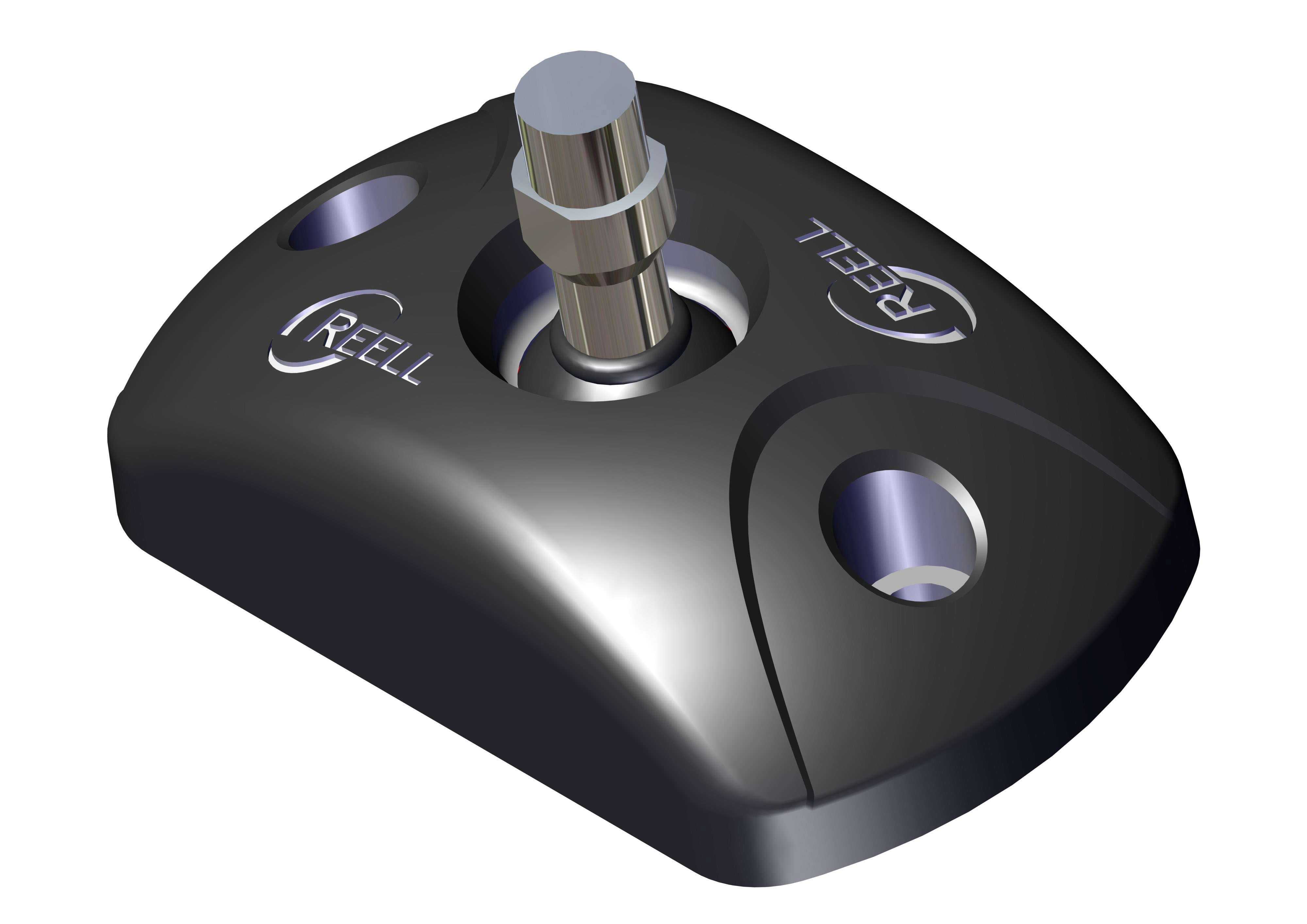 ---
Filed Under: M2M (machine to machine)
---