SANYO DENKI has developed and launched the San Ace 92W 9WL type 92 x 92 x 38 mm Splash Proof Fan. This fan features the longest service life as well as the highest airflow and static pressure in the industry.
This fan is suitable for cooling industrial inverters, PV inverters, rapid EV charging stations, digital signage, and the like.
It also comes standardly equipped with the PWM control function to externally control the fan speed.
This fan is the first in the industry to have IP68-rated water resistance and a long service life in this size.
Features
1. High Airflow, High Static Pressure, and Long Service Life
This fan features a maximum airflow of 130.6 CFM, maximum static pressure of 1.72 inchH2O, and service life as long as 100,000 hours. The maximum airflow has increased by 68% compared with our current model.
2. Water and Dust Resistance
Its IP68-rated water and dust protection ensures stable fan operation even in harsh environments.
3. High Energy Efficiency and Low Noise
The PWM control function enables the external control of fan speed, contributing to lowering noise and improving energy efficiency of devices.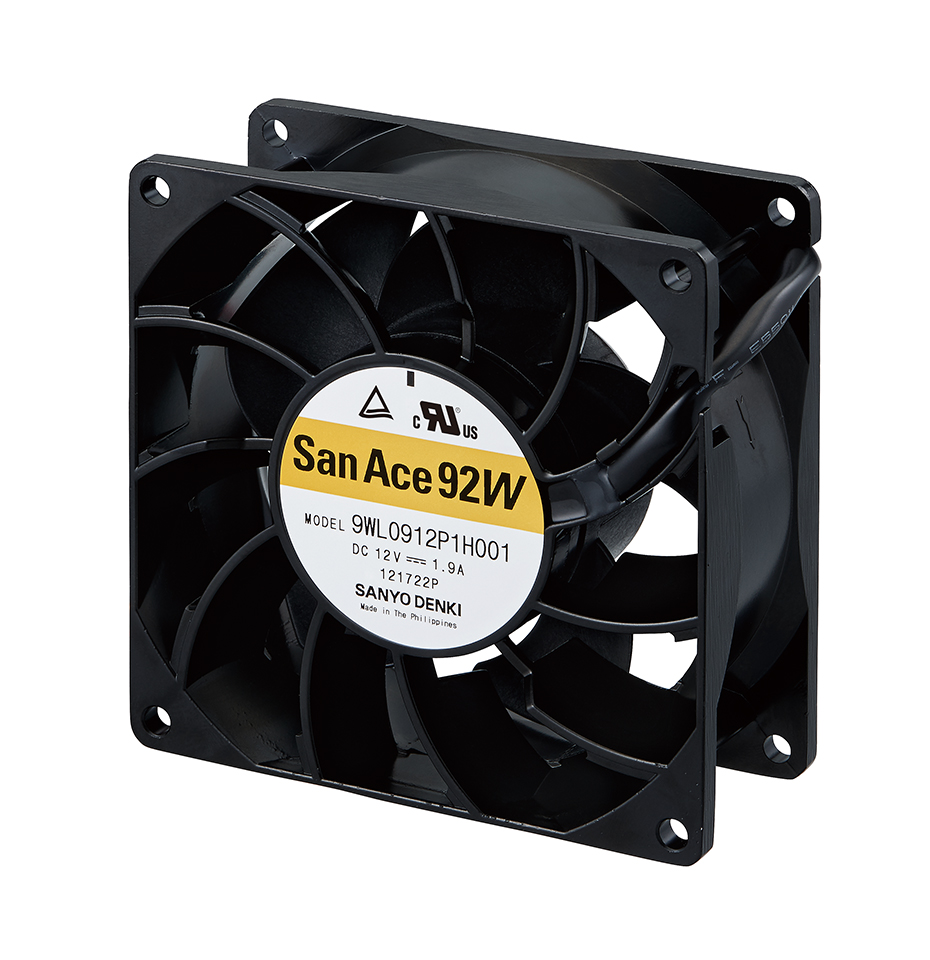 ---
Filed Under: Industrial automation
---