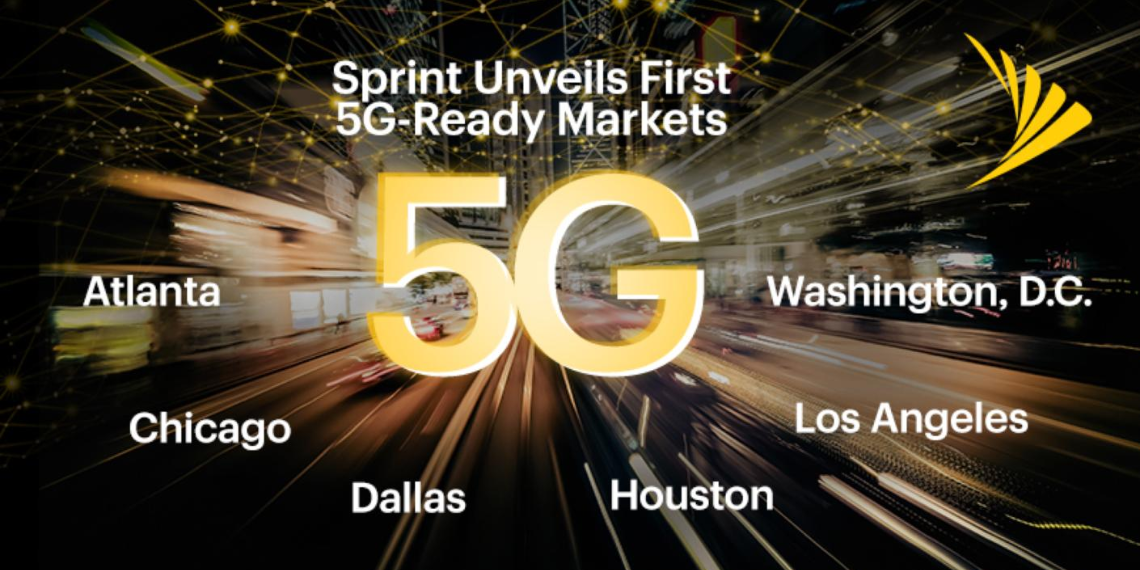 Sprint on Tuesday announced plans to roll out Massive MIMO technology in six U.S. cities by year-end, as the carrier prepares to deploy a mobile 5G network in the first half of 2019.
Sprint will initially deploy Massive MIMO in Chicago, Dallas and Los Angeles, starting in April, with expansions into additional markets including Atlanta, Houston and Washington, D.C., slated for later this year.
The carrier said that during 2018 and 2019 it plans to deploy "thousands" of Massive MIMO radios to increase network capacity for customers across the country, calling the technology "a critical bridge" to Sprint's 5G networks.
Sprint said its Massive MIMO cell sites can deliver up to 10 times the capacity of current LTE systems, and noted all Sprint customers using a 2.5 GHz (band 41) device will benefit from increased capacity and speed made possible by Massive MIMO.
"Our deep spectrum position gives us an incredible advantage no other carrier has in the U.S.," Marcelo Claure, Sprint CEO, commented. "We're making significant investments using state-of-the-art technology, and working with leading chip and handset partners to deliver an incredible Next-Gen Network for our customers."
The carrier said it's working with Qualcomm to bring 5G-supported handsets to market in the first half of 2019. Sprint also pointed out that Qualcomm's recently announced Snapdragon X50 5G modem supports 5G NR for the carrier's 2.5 GHz spectrum band.
The 64 transmit, 64 receive Massive MIMO radios the carrier will be deploying from Ericsson, Nokia and Samsung are "software-upgradable to 5G without additional tower climbs," Sprint said, calling them 5G-ready. The radios can also support both 4G LTE and 5G on the same radio thanks to support for split-mode service. Sprint's large spectrum holdings give it "enough capacity to operate LTE and 5G simultaneously over 100-200 MHz on the same Massive MIMO radios," the carrier noted.
"Massive MIMO is a game-changer for TDD-LTE networks that's being used by leading operators around the world to deploy Gigabit LTE and 5G," John Saw, Sprint CTO, said in a statement. "For more than a year we've been testing this new technology, and in a few short weeks we'll be bringing the power of Massive MIMO to Sprint customers beginning with some of the largest markets in the country."
The latest deployment news comes the same day as T-Mobile announced it would develop 5G-capable networks in 30 U.S. cities this year, and AT&T confirmed it will roll out mobile 5G in 12 markets in 2018.
Verizon, meanwhile, plans to introduce fixed wireless 5G in up to five markets later this year, using mmWave spectrum.
While the carrier's initial deployment will focus on residential broadband, Verizon CFO Matt Ellis said Tuesday at the Morgan Stanley Technology, Media & Telecom Conference that the network is not being built for a single use case. Though residential broadband is the first, he noted different slices of one 5G network will be used for different applications, with other use cases to come including mobile, IoT and smart city applications.
---
Filed Under: Infrastructure, Wireless, IoT • IIoT • internet of things • Industry 4.0
---