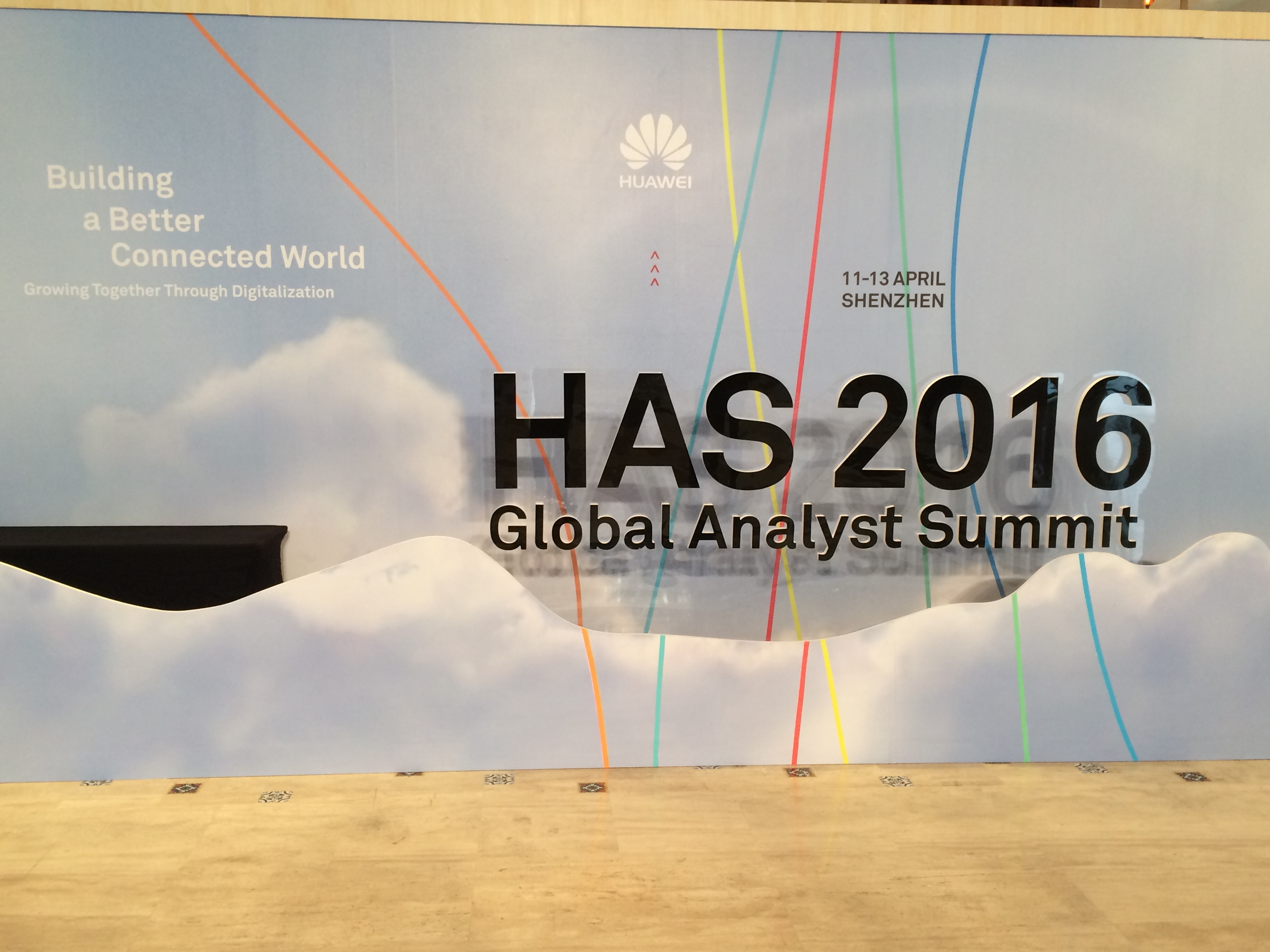 Want to get in on the action in Shenzhen this week but don't have a lot of time to get caught up? Don't worry, we've got you covered.
Here are some key snippets from our live coverage of Huawei's 2016 Analyst Summit in China this week:
Rotating CEO Eric Xu said Huawei is looking toward an "All Cloud" future in which all products and solutions are on the cloud. Xu said the shift to an all could environment will require the restructuring of operator infrastructure, including networks, services, operations and equipment.

Huawei's global technical service department CMO Wei Beng said Tuesday the company has doubled its services revenue over the past four years to hit just over $12 billion. From 2011 to 2015, Huawei's services revenue maintained a compound annual growth rate of 19 percent. Wei said the company expects this growth to continue, possibly at an even faster rate, with the rise of new video, cloud and IoT services from carriers.

Huawei said the NB-IoT will be commercial by the second half of this year.

Huawei predicted data consumption will reach 1.7 GB per day by 2025.

As part of its push to IoT, Huawei is also heavily involved in the transition to network function virtualization (NFV) and software defined networking (SDN). Already, the company said it is part of more than 100 NFV and 80 SDN trials and has helped launch more than 50 NFV and more than 30 SDN projects commercially. Huawei said the switch to SDN and NFV will help providers more quickly and easily monetize their network investments.
Be sure to check back on our homepage for the latest developments!
---
Filed Under: Infrastructure, IoT • IIoT • internet of things • Industry 4.0
---