At Rogers Corporation, we are passionate about helping the world's leading innovators solve their toughest material challenges and create a cleaner, safer, and more connected world.
We are the world's technology leaders in innovative solutions for power electronics, advanced foams for cushioning and protective sealing, and high-frequency printed circuit materials. When reliability, efficiency and performance are critical, design engineers partner with Rogers to develop and deliver the material technologies they require.
Featured Articles & Products Read More >
December 14, 2016 1:28pm
Rogers Corporation (NYSE:ROG) announced the latest addition to its RO4000® Series thermoset circuit materials: RO4830™ high-frequency laminates. RO4830 laminates offer 76-to-81-GHz auto radar sensor designers a lower-cost-but-performance-competitive option. Rogers RO4830 laminates have a lower price point and are processed by means of standard epoxy/glass (FR-4) circuit fabrication methods, for lower overall production costs versus PTFE-based… [Read More]
March 23, 2016 10:23am
Rogers Corporation's Power Electronics Solutions (PES) group has introduced its latest high-performance cooling material, curamik CoolPerformance Plus. curamik CoolPerformance Plus is an advanced liquid-cooled material designed to dissipate...
[Read More]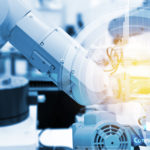 March 17, 2016 1:11pm
Rogers Corporation's Power Electronics Solutions (PES) group will be showing examples of its latest advances in busbar power management technology at the upcoming APEC 2016 conference and exhibition,...
[Read More]