By Kyle Peterson, Worldwide Product Manager, C&K Components, Newton, Mass.
Switch manufacturers that supply electromechanical components for off-highway vehicles are increasingly meeting demands for smaller sizes, more functions, and value-added features by offering a one-stop shop— a streamlined supply-chain process with lower costs, and higher reliability.
When designing electromechanical components for off-highway equipment, high reliability and long life are basic requirements. Furthermore, the components must occupy little space and meet tough environmental specifications to survive. Appropriate seals and materials, various conventional and Hall-effect switches, and attention to specific functional features all play critical roles.
Essential functions
A number of requirements unique to off-highway equipment must be considered. For example, high actuation forces, extended life cycles, audible clicks, tactile feedback that is felt through thick work gloves, simplified assembly, and size constraints are necessary qualities. Positive detent in snap-action switches return distinct tactile feedback and make audible clicks when used on front panels, multi-function grips and other switching units within the equipment. Some switches use two Hall-effect devices for dual output within a single pushbutton or rocker switch housing where the output is linear in both directions. Other multiple-directional types come with one switch per direction for a single output or two switches for two-step actuation or redundancy. This type moves in four directions: up, down, left, or right.
Robust rocker switches often supply switching functions in dashboards and armrest controls because they typically survive more than one million cycles, yet are cost-effective. Such switches come with multiple actuators, different terminal styles, and mounting options to fit the application. Short-circuit protection (a ridge between the contacts prevents short circuits, even under tensile load of the connection cable) and integrated temperature compensation provide even further durability and reliability.
Size constraints
Configurable, low-profile switches (shallow panel depth) with quick connectors often satisfy size requirements. Some emergency-stop and signal-lamp switches occupy only 27mm behind the front plate so they can fit in extremely flat areas that previously required PC-board mounted switches. Emergency-stop switches are commonly designed with a positive mechanical motion sequence. For example, a sufficient push-cap operating force must be exerted to prevent accidental operation. When pressed, the pushbutton latches and resets with a twist of the switch in a clockwise direction.
Seals
Sealing to IP67 and IP68 specifications prevent hydraulic fluid, dust, dirt, and water contamination — all primary concerns in off-highway equipment. Switches with internal seals protect the switching mechanism and external panel seals that keep liquids out of the panel or enclosure satisfy the environmental requirements. Silicon rubber caps also keep out fluids that could adversely affect standard switch functions. Also, the materials used in these switches, such as PBT (Polybutylene Terephtalate), must resist agricultural chemicals, hydraulic fluids, hydrocarbons, UV, oils and other potential contaminants.
Assembly
Off-highway electromechanical components often contain a quick connector for modular installations so they can be plugged into the panel and locked firmly into place to simplify installation and field replacement or maintenance. Users can also stock individual switch elements (bases and caps) separately and configure them during final assembly to meet application-specific needs while reducing storage space and costs.
For example, illuminated switches are frequently being used to help operators read the status and functions more easily.
Some illuminated switches significantly reduce material costs: Their base switches come either with or without the cap so users can order one base switch and select a specific cap from several to suit each specific application during installation. This modular approach lets users inventory fewer part numbers, which simplifies materials and assembly processes, and it also gives engineers greater flexibility with circuit and panel designs.
Hall-effect switches
Precision is yet another consideration in off-highway construction equipment, particularly when switches are designed to accurately position the moveable components of front-end loaders, bulldozers, and forklifts. Hall-effect pushbutton switches are becoming more widely used in off-highway equipment because they have precise control capabilities, as well as virtually limitless life cycles. Hall-effect pushbutton switches precisely control linear motion and can be varied depending upon the exact position or travel of the switch, a feature not regularly available in standard pushbutton switches.
Hall-effect switches are solid-state electronic devices with no mechanical parts, and therefore are more reliable than traditional mechanical switches. Typically, Hall-effect switches use a magnet and an integrated circuit to detect the motion, position, or change in the field strength of the magnet to give a clean, fast, and linear output that is switched without bounce – an inherent problem with mechanical contact switches. Also, because this type of switch contains a magnet (no moving parts), the electrical life of a Hall-effect switch is virtually limitless, and its high reliability ensures that it is not likely to fail in the field. The Hall-effect circuit is highly sensitive and provides reliable, repetitive operation in close-tolerance applications. In addition, the circuit is practically immune to environmental contaminants and can be sealed to meet IP67 and IP68 specifications, which makes it further qualified for harsh, off-highway applications.
Original equipment manufacturers increasingly expect more than just standard, wired or PC- board mounted switches from electromechanical component manufacturers: they want some customization. Because switch manufacturers now deal with the entire module and dimensions are becoming more critical, they must work more closely with customers during initial design stages to satisfy all detailed requirements. By working closely with customers in all phases of the design process, switch manufacturers can identify materials that interface with the operator, and those in the actual contact mechanism can be re-evaluated and altered to conform to performance, reliability, lifespan, and robustness standards.
Interior headliners in off-highway equipment cabins use rocker switches with customized graphics and backlighting.
For example, some manufacturers now offer switch packages with multiple-switching capability and high over-travel, and various core switching methods such as opposing tactile switches or a dome array on a PC board. Such packages often include additional PC board-mounted integrated electronics, custom circuitry, and industry-standard connectors for the complete solution. Still other switches optimized for off-highway equipment, such as interior headliners, come with insert-molded housings, custom circuitry and termination, paint and laser-etched switch button graphics, legends, and decoration, and backlighting for nighttime use. Today, switch manufacturers customize these graphics and decorations in-house.
Discuss this on the Engineering Exchange: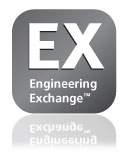 ---
Filed Under: Automation components, Off highway • construction, Electronics • electrical, Switches
---