As a key piece of the Space Launch System (SLS) flight hardware preps to visit the Kennedy Space Center in Florida, NASA allowed one last peek before its departure.
The SLS is an advanced launch vehicle, hoping to kick start deep space exploration beyond Earth's orbit. It will "launch astronauts in the agency's Orion spacecraft on missions to an asteroid and eventually to Mars, while opening new possibilities for other payloads including robotic scientific missions to places like Mars, Saturn, and Jupiter," according to NASA.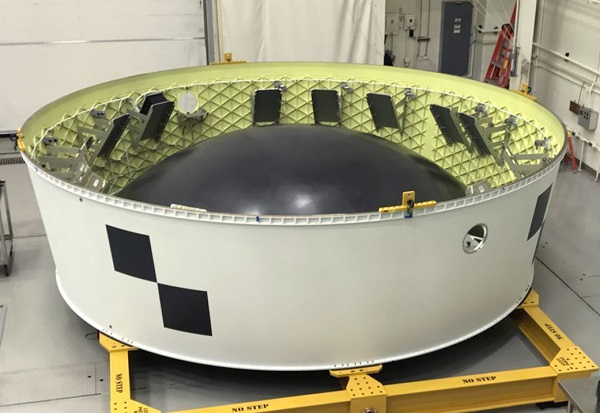 The piece of SLS hardware, featured above, is an adapter measuring 5 feet tall, with a diameter of 18 feet. Square boxes, sitting along the inner rim, serve as mounting platforms for 13 small satellites. The CubeSats, which consist of small science experiments, will stay safely inside the adapter until Orion departs from the SLS.
On the first integrated test flight, the adapter will also connect the interim cryogenic propulsion stage (ICPS) from the SLS to the Orion spacecraft. Currently, the projected launch date falls between late 2019 and the summer of 2020.
Below you can find a helpful overview of the secondary payloads.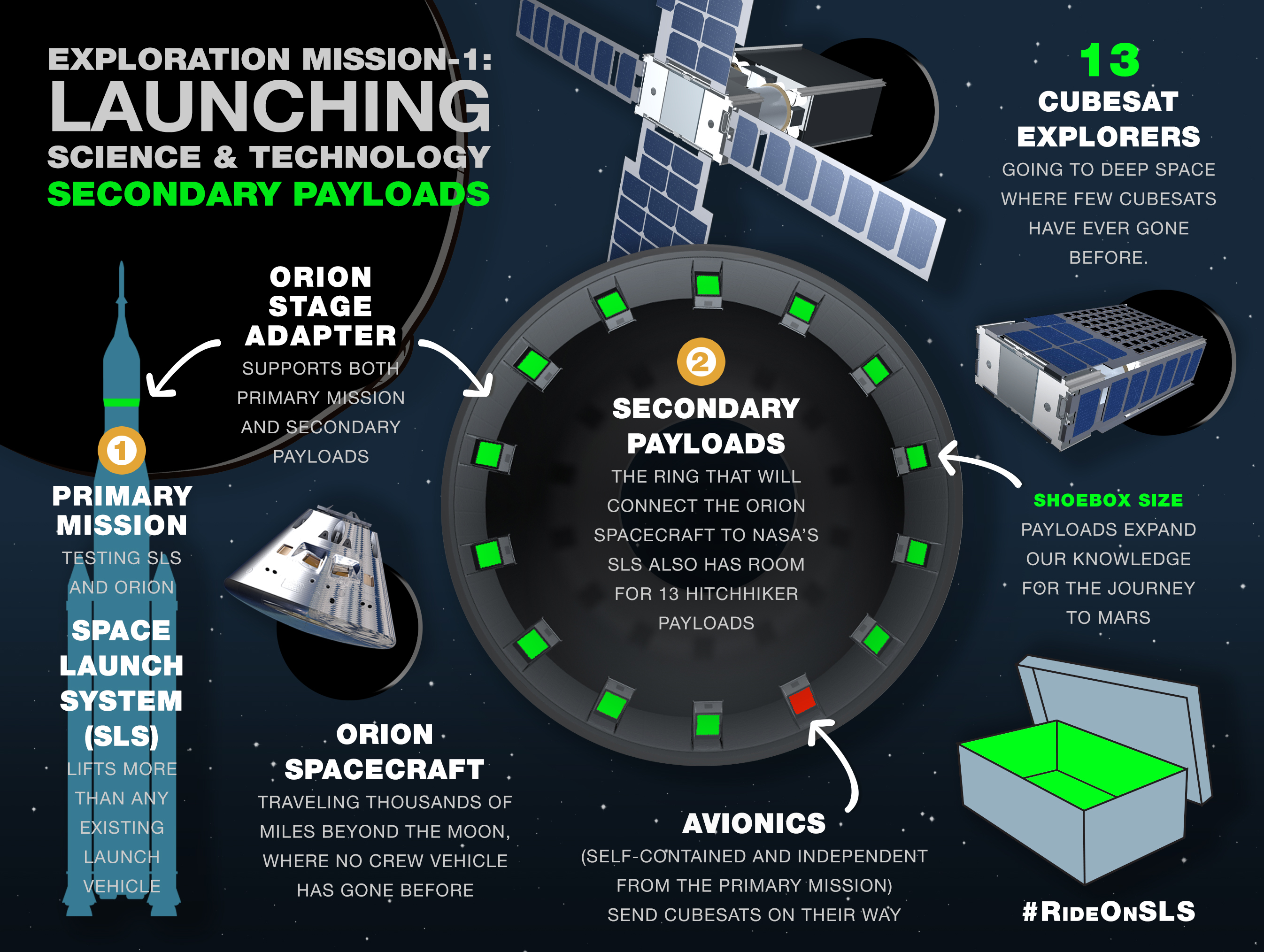 ---
Filed Under: Aerospace + defense
---