The architecture, engineering, and construction industries are the biggest spenders when it comes to technical application software such as CAD, said market research firm Cambashi.
Read more: Next Generation Collaboration
Cambashi studied each of the industries in the market for CAD, CAE, CAM, GIS, PLM, and visualization software tools, and published their results on Sept. 22.
Architecture, engineering, and construction (AEC) companies were predicted to be the largest market for technical application software in the rest of 2015, spending $5.4 billion worldwide. This industry segment has a 6.1 percent four-year compound annual growth rate (CAGR), which means it's likely that they will stay in this top position going forward. AEC is also dominant across the board, in all regions of the world.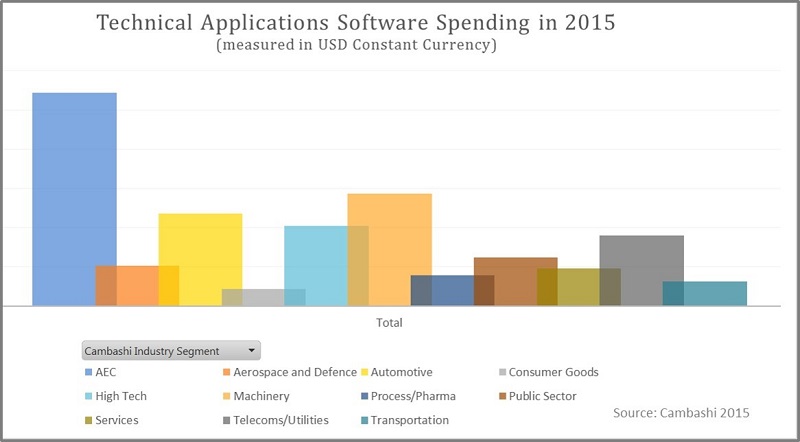 The aerospace and defense industry comes in second in terms of overall technical applications software spending, followed by automotive. While this is the case overall and in most of the world, the distribution in the Americas is slightly different: the telecoms and utility industry and the machinery industry follow AEC as the top buyers.
The CAGR of the other industries trails AEC distantly, with aerospace and defense at 8.8 percent, high tech at 7.6 percent, transportation at 7.2 percent, and machinery and 6.8 percent.
The complete report can be found at Cambashi. The firm offers three market observatories, covering products, countries, and industries respectively.
---
Filed Under: Rapid prototyping
---