Sensirion is proud to announce that Elgato is using Sensirion's best-selling humidity and temperature sensor SHTC1 in their critically acclaimed Eve Degree monitoring system.
The humidity sensor SHTC1 has been designed to overcome conventional limits for size, power consumption and price-performance ratio in order to fulfill the requirements of the consumer electronics market and products like Elgato's latest temperature and humidity monitor. By using Sensirion's CMOSens® technology, the SHTC1 offers a complete sensor system on a single chip, consisting of a capacitive humidity sensor, a band-gap temperature sensor, analog and digital signal processing, A/D converter, calibration data memory and a digital communication interface supporting I2C fast mode. The ultra-small, 2 x 2 x 0.75 mm3 DFN package enables applications to be placed in even the most limited of spaces. The sensor covers a humidity measurement range of 0 to 100% RH and a temperature measurement range of -30°C to 100°C with a typical accuracy of ±3% RH and ±0.3°C.
Elgato's Eve Degree is a temperature and humidity monitor with a breathtaking design and impressive feature set, including Sensirion's state-of-the-art sensor technology, native support for Apple HomeKit and a large LCD display in a stunning anodized aluminum body. While adding a touch of elegance to any room and even your outdoor domain, Eve Degree delivers insights about temperature and humidity right to the iPhone or iPad.
The Eve app stores and visualizes current and past climate data through eye-opening graphs that facilitate precise climate monitoring, which is especially beneficial to functional spaces such as greenhouses or wine cellars. What's more, thanks to the low consumption of Sensirion's sensor and Bluetooth technology, power is derived from a long-lasting, replaceable battery. Direct communication with the iOS device eliminates the need for a bridge or gateway.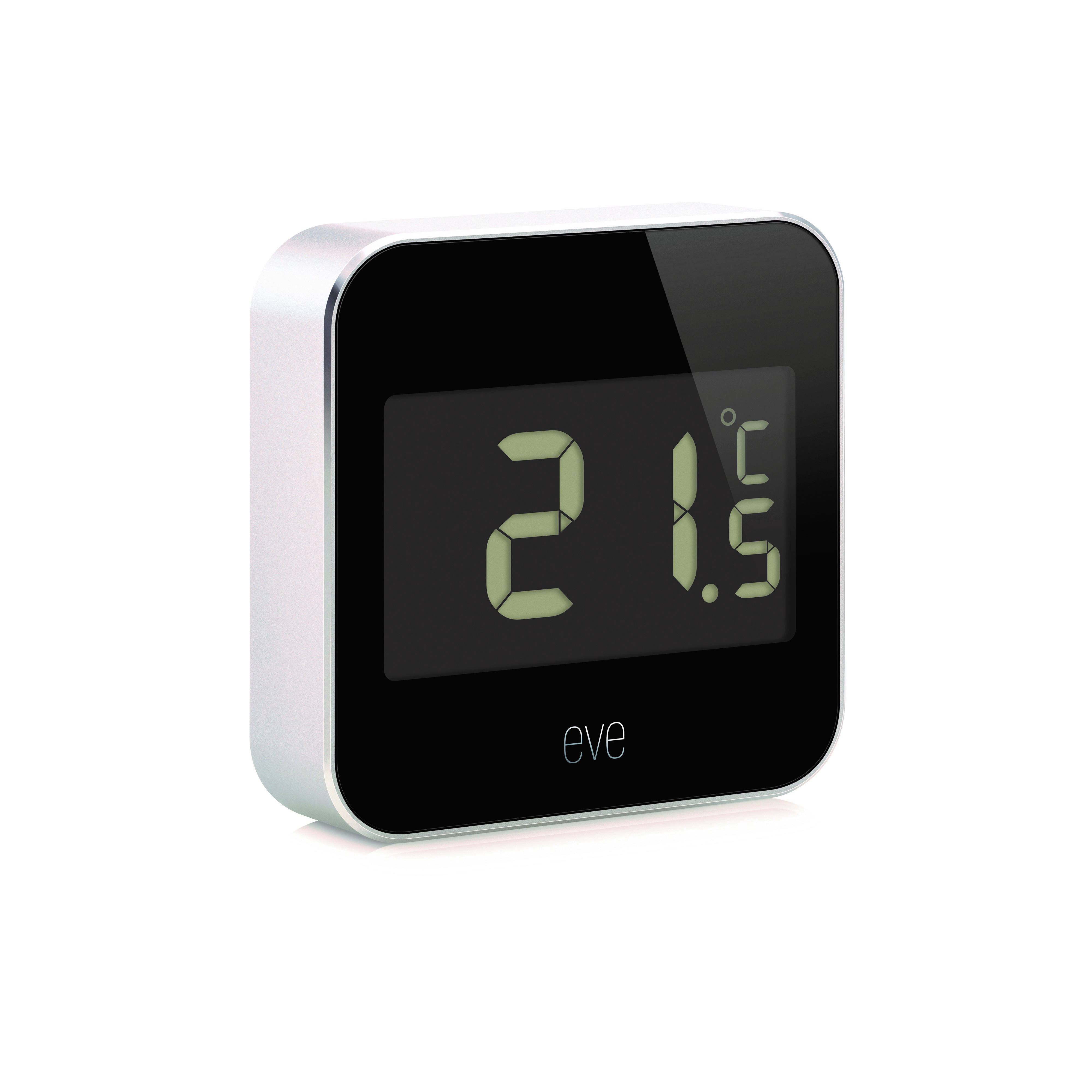 ---
Filed Under: M2M (machine to machine)
---