Earlier this week, I had the opportunity to wander the halls of St. Louis Union Station for the 28th annual Additive Manufacturing Users Group (AMUG) Conference. While there, I heard two great keynotes from Legacy Effects' lead systems engineer Jason Lopes and T.A. Grimm & Associates' president Todd Grimm.
In particular, Lopes gave an inspiring presentation on "Creating Clones." As an engineer in Hollywood, Lopes has created animatronics, masks, and props using additive manufacturing. Some of his credits include Avatar, Terminator Salvation, and Ironman 1, 2, and 3. In addition, Lopes and his team also create lifelike clones of celebrities for use in commercials, movies, and even to model muscle-building devices.
The systems engineer presented examples of incredibly realistic (and somewhat terrifying) clones that were created using 3D scanning, 3D printing, and a host of traditional model making craftsmanship at the Legacy Effects studio in San Fernando, CA. The first example was of the Wonderful Pistachios Super Bowl commercial, in which a mask of Stephen Colbert's head cracks open to reveal a pistachio with Colbert's face on it.
Lopes mentioned several types of 3D technology used to make the two masks, including Materialise Magics software, Artec handheld scanning, Stratasys Polyjet printing, Geomagic scan data capture, desktop FDM, and Carbon's CLIP Technology.
Lopes also explained how the bullet-ridden face of Harvey Keitel in The Ridiculous 6 is actually a mask made with the help of additive manufacturing in the Legacy Effects studio. And for those of you that have seen the new LG commercial featuring a multitude of Jason Stathams, no those Stathams are not just CGI – they're actually masks created using additive manufacturing as well.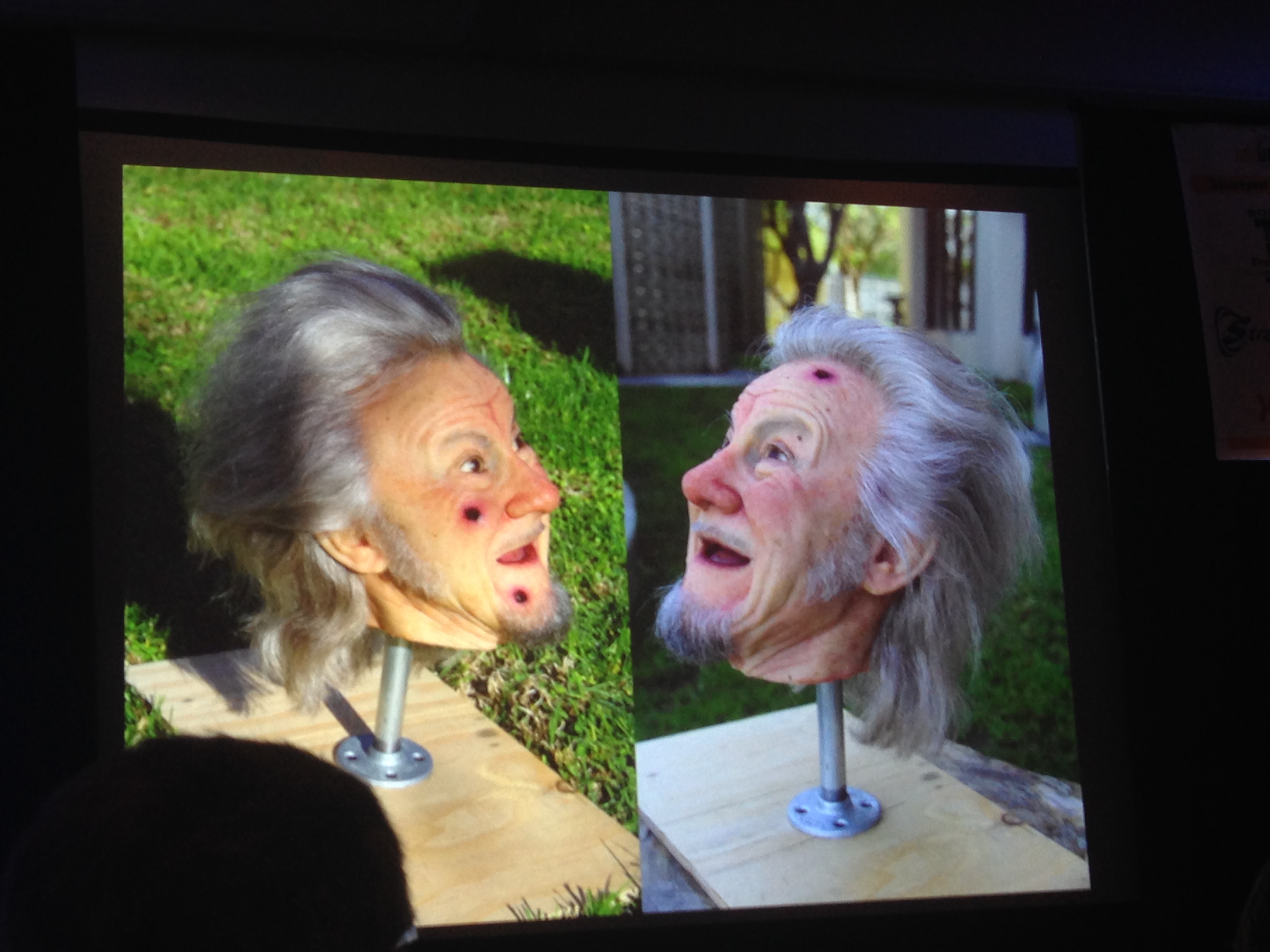 The final example, presented by Lopes, was of Legacy Effects' most demanding project – creating a remake of one of the world's most famous athletes, Cristiano Ronaldo. The team had to create a life-size replica of the athlete for a Japanese exercise belt company. The company wanted to have cross sections of Ronaldo's muscles that "lived and breathed."
As is the case with many of Lopes' projects, he only had a brief amount of time to scan Ronaldo's body. In fact, for this project, Lopes had to recruit the help and scanning equipment of British-based FBFX, because the scanning had to be done in Madrid. So, with only 20 minutes of the Real Madrid star's time, the two special effects companies used 130 DSLR cameras (with 1/13th of a second shutter rates) to get two good scans of Ronaldo.
Upon arriving back in the Legacy Effects studio, the team spent weeks creating the athlete's clone, using Carbon's technology to create incredibly lifelike eyes and even individually punching hairs on the head and face. Plus, the abdomen, thighs, and biceps had to be printed in clear materials, to show how the exercise belt electrodes were stimulating the muscles.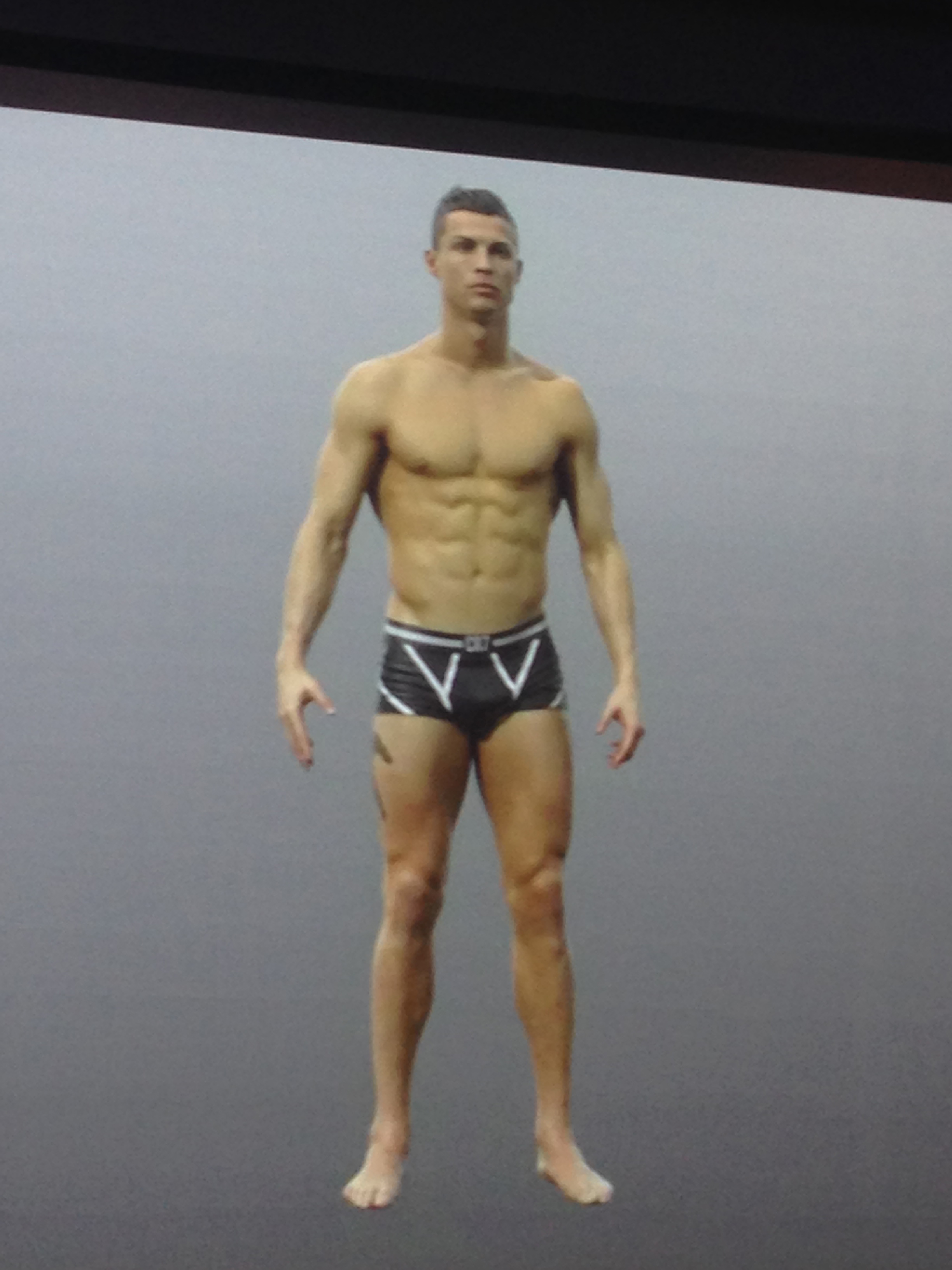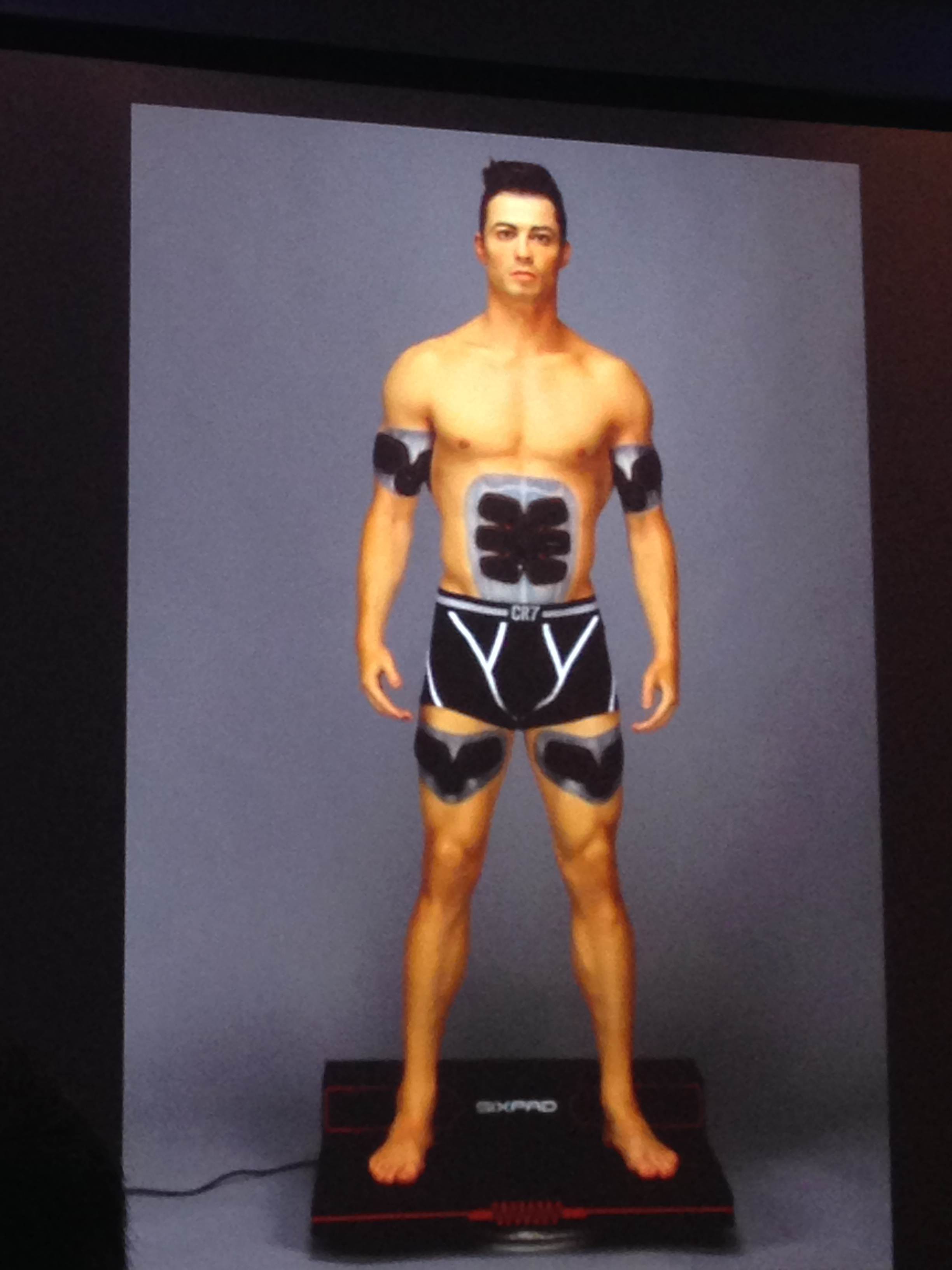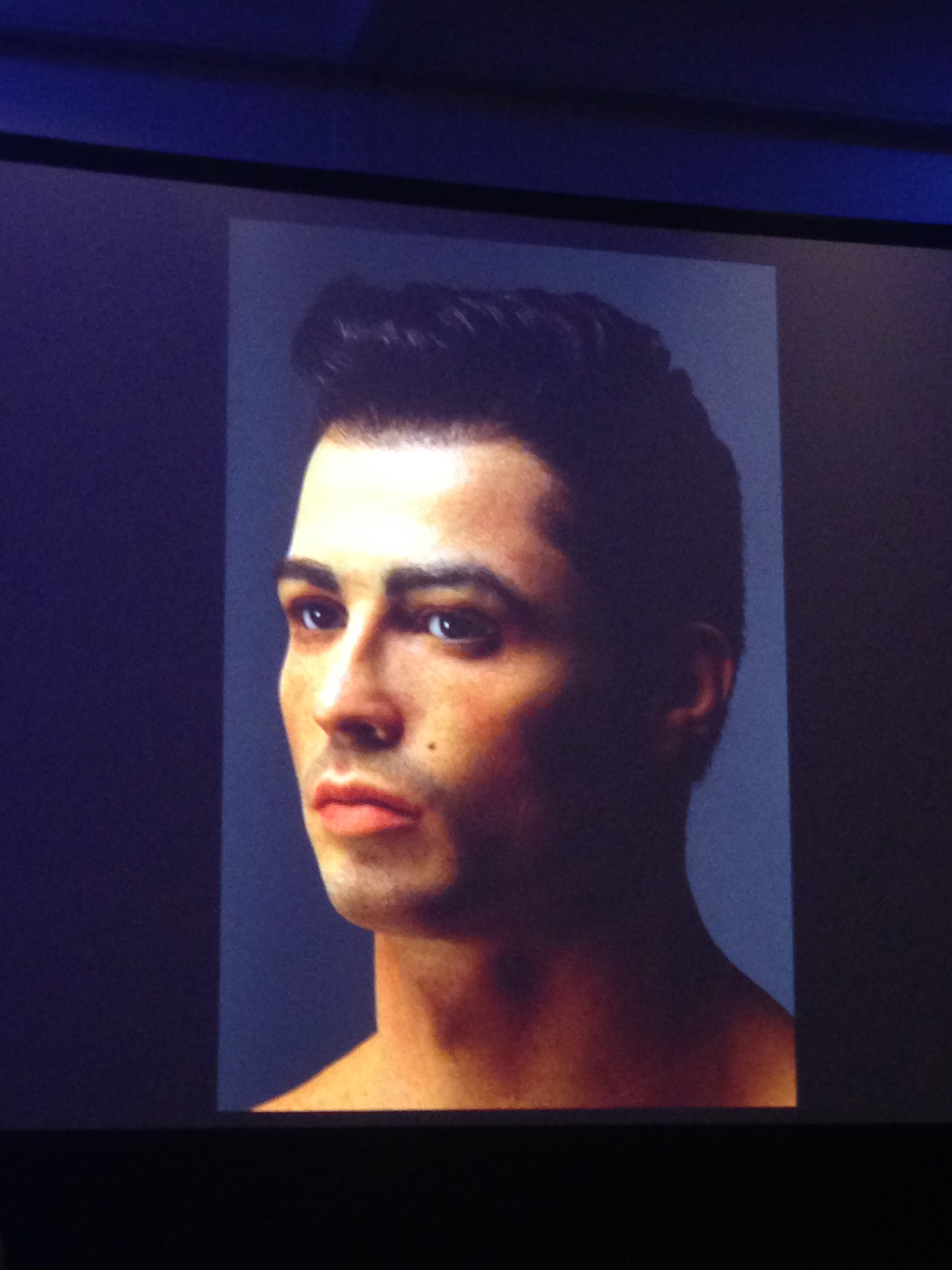 Overall, with the help of 3D technologies, Lopes and his team of engineers, designers, and artists were able to create a shockingly realistic replica. If you would like to see more of Legacy Effects' work with additive manufacturing, visit www.legacyefx.com.
Are you impressed with Lopes' work with additive manufacturing? Share your thoughts by commenting below, tweeting me @kaylieannduffy, or emailing [email protected]
---
Filed Under: 3D printing • additive manufacturing • stereolithography, Rapid prototyping
---