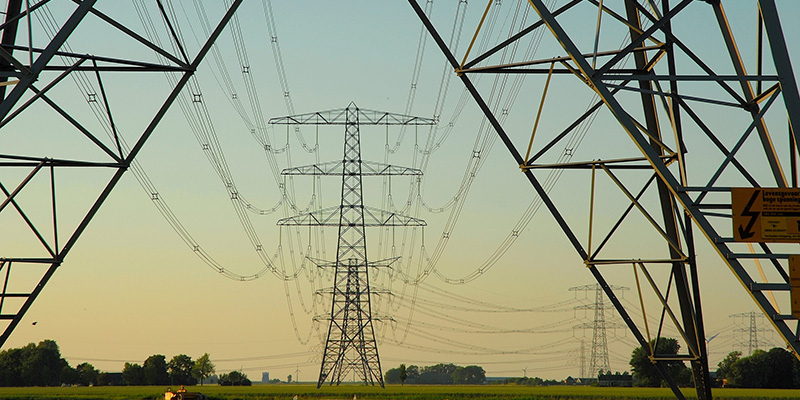 It took evolution 4 billion years to turn the first primitive cell into a software engineer. Now a group of highly evolved engineers working at a brand-new GE factory have combined computer code and the principles of natural selection to evolve and build better products in just days.
While evolution is a random process, the selection that takes place at the GE factory is highly rational. The plant, operated by GE Grid Solutions, makes heavy-duty capacitors for the electrical grid. The production line is connected to the Industrial Internet and covered with sensors that send information about humidity, temperature, dust level and other factors into the data cloud for storage and analysis.
Companies have long used quality testing to eliminate defective products. But software now gives them the ability to understand and re-create the exact conditions that yielded products that performed better than they were supposed to during testing.
"We can essentially reverse-engineer these happy accidents and improve our process for the entire production," says Alan Swade, the general manager of the new capacitor line. "Data and analytics give us insights we've never had before."
This "industrial evolution" is just one of the benefits that connected factories are beginning to enjoy. GE opened the new plant, located in Clearwater, Florida, earlier this year. It is one of several of the company's factories connected to Predix, a cloud-based operating system for the Industrial Internet.
GE built Predix, but any software developer can use it. The system collects data from sensors on machines, crunches it and sends useful insights back to human operators.
GE estimates there will be over 50 billion connected devices by 2020 and that the Industrial Internet could add $15 trillion to global GDP in productivity gains over the next 20 years.
The capacitors made at the Clearwater plant, which help bring electricity to homes and businesses, are an example of the Industrial Internet's potential. They wear rugged steel armor to protect them from the vagaries of weather. But like many gruff New Yorkers, they are delicate on the inside. Workers wind the capacitors' aluminum guts inside a clean room, remove moisture from them using high-tech vacuum ovens as long as a football field and then immerse them in oil.
In the past, the workers wouldn't know that anything went wrong until manufacturing was complete and they tested the device. And if testing went better than expected, they really didn't know why. But Predix has turned that upside down.
As each component comes down the production line, it bears an RFID tag that records its status. The software then correlates this information with data from sensors along the line reporting vacuum level, water content, temperature, dust particle count and other factors. The data allows Swade's team to predict whether a capacitor will pass the final electrical test early in the process and allow them to fix it before it gets expensive.
"This is the vision of the brilliant factory," Swade says. "Every machine is equipped with sensors, controlled by computers, feeding information back for analysis."
Although the factory opened earlier this year, Swade says the new production line allowed him to decrease cycle time by 50 percent compared to the old setup. "We've now proved that we can capture the data, process it and correlate it to conditions on the line," he says. "This is the holy grail."
---
Filed Under: Capacitors, M2M (machine to machine)
---