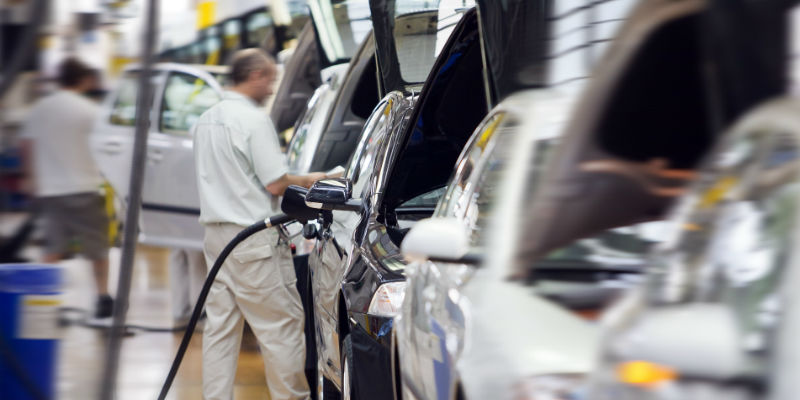 I am not an automobile expert. In fact, I've never owned a car. I survived high school, college, and even my work commutes without the need for any vehicle other than a public bus or my ever-reliable bike.
I actually enjoy driving, but I've never been able to justify to cost of purchasing a car. However, I am now afraid of more than just the cost – I am afraid of the loss of engineering ethics.
By now, you've probably heard that Volkswagen is embroiled in a massive scandal involving emissions testing of 11 million diesel cars sold in the past few years. The vehicles all contain a device programmed to detect when they are undergoing official emissions testing. The cars will only turn on full emissions control systems during testing, while turning the controls off during normal driving situations.
Although Volkswagen CEO Martin Winterkorn stepped down from his position Wednesday, he took no direct responsibility for the scandal. So who is responsible? Someone at Volkswagen signed off on code that would purposefully violate EPA and Clean Air Act regulations. Even though someone in authority knew this was morally deceptive, the individual still signed off on it.
So my question is: Will Volkswagen ever be able to recover from this blunder?
You may recall the deadly Ford Pinto of the 1970s. Former Ford executive Lee Iacocca had ordered a rush program to build the Pinto, limiting the production planning period to just 25 months. Unfortunately, Ford engineers chose to place the fuel tank at the back of the car, right between the rear bumper and rear axle. Due to Iacocca's cost constraints, the fuel tank walls were very thin, and the design incorporated four poorly arranged bolts that would puncture the tank walls in collisions of more than 25 mph.
After Ford recalled 1.5 million Pintos in 1978, some questioned whether the automobile manufacturer would ever recover. In spite of at least 27 deaths due to the poorly built Pintos, the American company did eventually gain back a somewhat reliable reputation, and today (for the most part) is a staple of good American engineering.
Toyota was also in the hot seat in 2009, when news surfaced that the Japanese company hid information about defects that caused Toyota and Lexus vehicles to accelerate unexpectedly. Toyota ended up recalling more than 10 million vehicles and paying a $1.2 billion settlement last year.
Finally, let us not forget the vast number of times General Motors made headlines this year for its faulty ignition switches, which have been connected to at least 169 deaths. The most devastating part of the recall was that some GM employees knew about the issue for about a decade.
Like its predecessors, will Volkswagen also be able to recover from its engineering deception?
The company lied to the American government, its customers, and is contributing toward a more polluted country. Volkswagen stocks are down drastically, and the EPA can enforce civil penalties of up to $37,500 for each vehicle not in compliance with regulations. With more than 400,000 cars on American roads, that may be too great a price to pay.
Will Volkswagen be able to recover? Share your thoughts by commenting below, tweeting me @kaylieannduffy, or at [email protected]
---
Filed Under: Industry regulations
---