The Cosco Shipping Panama freighter made history Sunday by being the first working ship to slip through the Panama Canal's huge new locks.
The expansion project swallowed enough steel to build 22 Eiffel Towers, cost $5.2 billion and took nine years to complete. It will allow the giant "New Panamax" class of container ships and supertankers to sail through the 48-mile-long waterway that slices through the narrow isthmus that separates North and South America.
These ships can carry as many as 14,000 containers and the star freighter on Sunday had almost 10,000 stacked on board like Jenga blocks. That's nearly twice as many as the largest ships that have been motoring through until now.
The two news sets of locks—one each for the Atlantic and Pacific side— and bigger and deeper navigation channels will speed the delivery of goods and give more bandwidth to the global economy. The canal already serves more than 140 maritime routes connecting some 80 countries, with roughly $270 billion worth of cargo passing through every year.
That volume will grow as ports from Miami to Boston have also invested in dredging their waterways and building up infrastructure to handle plus-size vessels carrying everything from trucks to TVs. The canal could also reduce truck traffic on American highways.
The work was financed with U.S. Treasury bonds, and the Panama Canal was GE's first large government contract. "Such a large-scale collaboration of private and public organizations was unknown prior to this time," wrote management expert Tom Kendrick. "The relationship used by [the Panama Canal construction supervisor George] Goethals and GE served as the model for the Manhattan Project during World War II and for countless other modern projects in the United States and elsewhere."
GE also built the power plants that provided the canal with electricity and designed the centralized control equipment for the locks. Acconding to one account, GE "produced about half the electrical equipment needed during construction and virtually all of the permanent motors, relays, switches, wiring and generating equipment. They also built the original locks towing locomotives and all of the lighting."
Because ships were not permitted to pass through the locks under their own power, these "lock mules" rode on rails next to the canal and pulled them through the locks. Today, the canal is still using a fleet of tugs powered by 12-cylinder marine diesel engines made by GE Transportation. We went through archives at the Museum of Innovation and Science in Schenectady and found historical films and photographs about the original project. Take a look.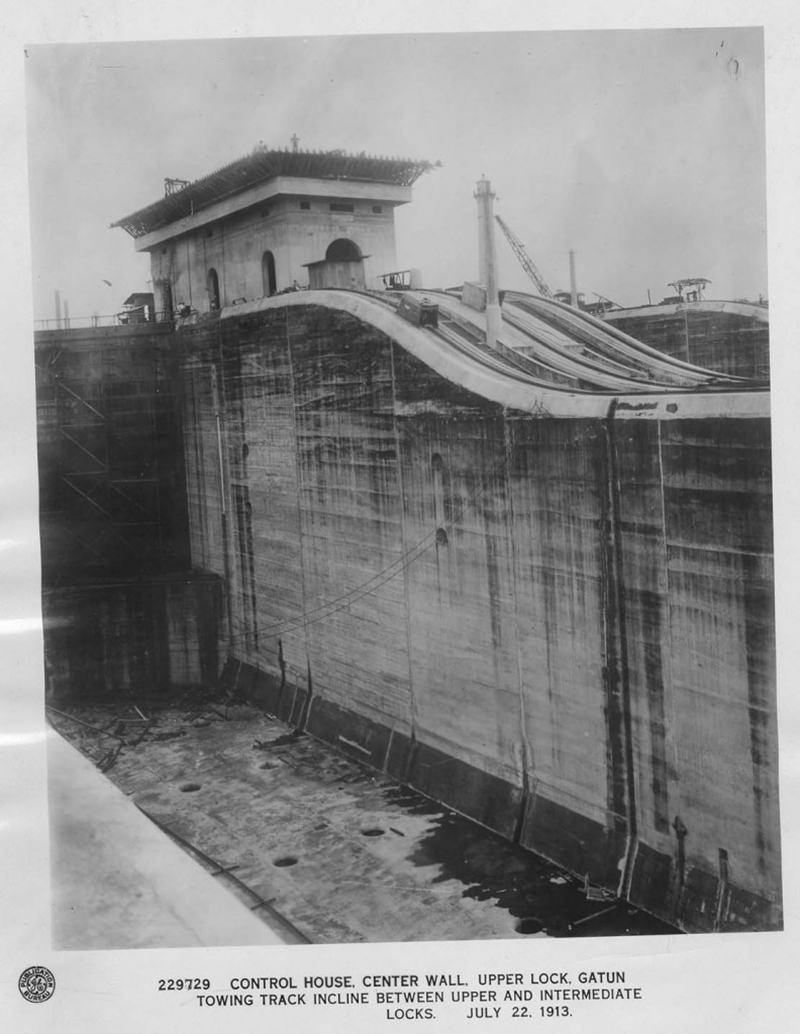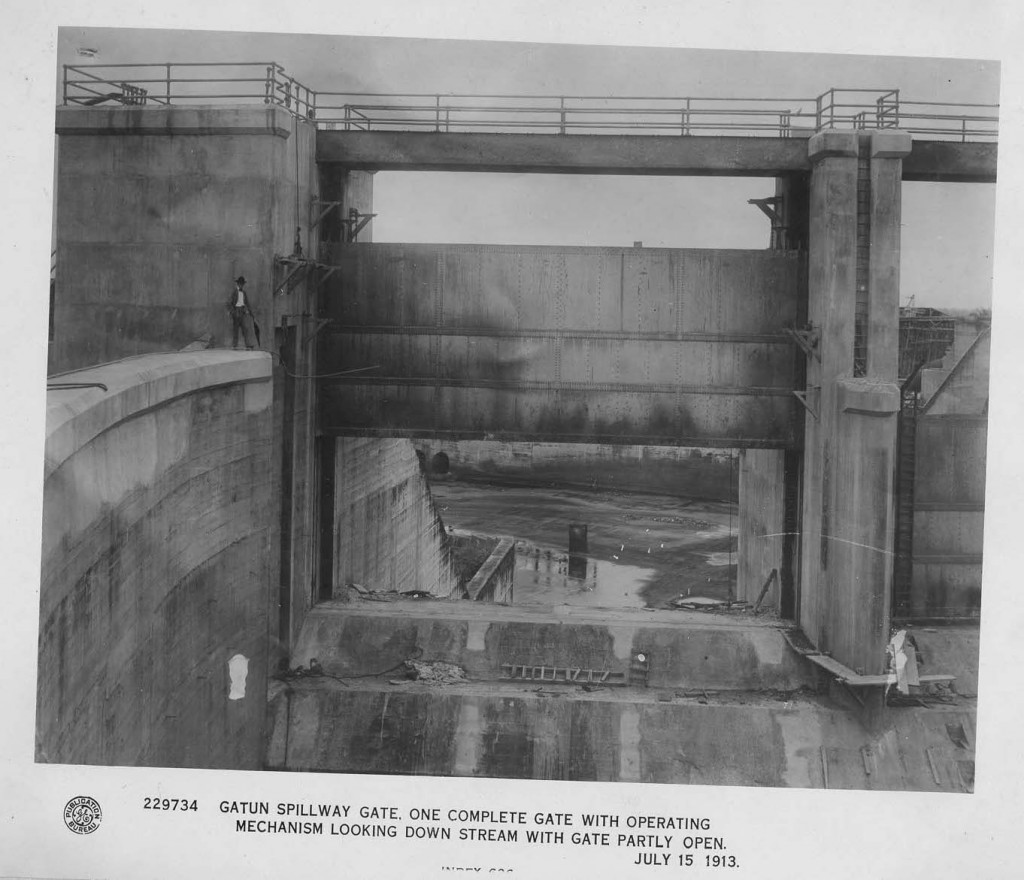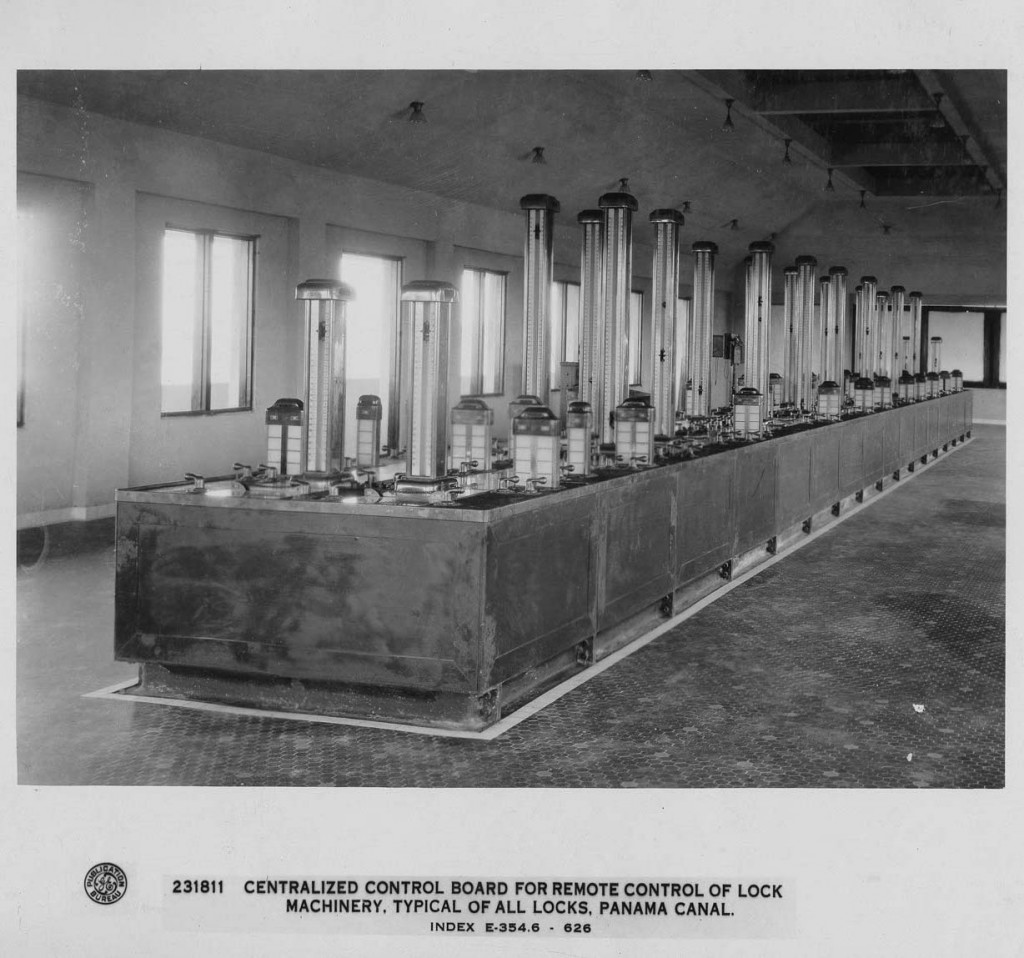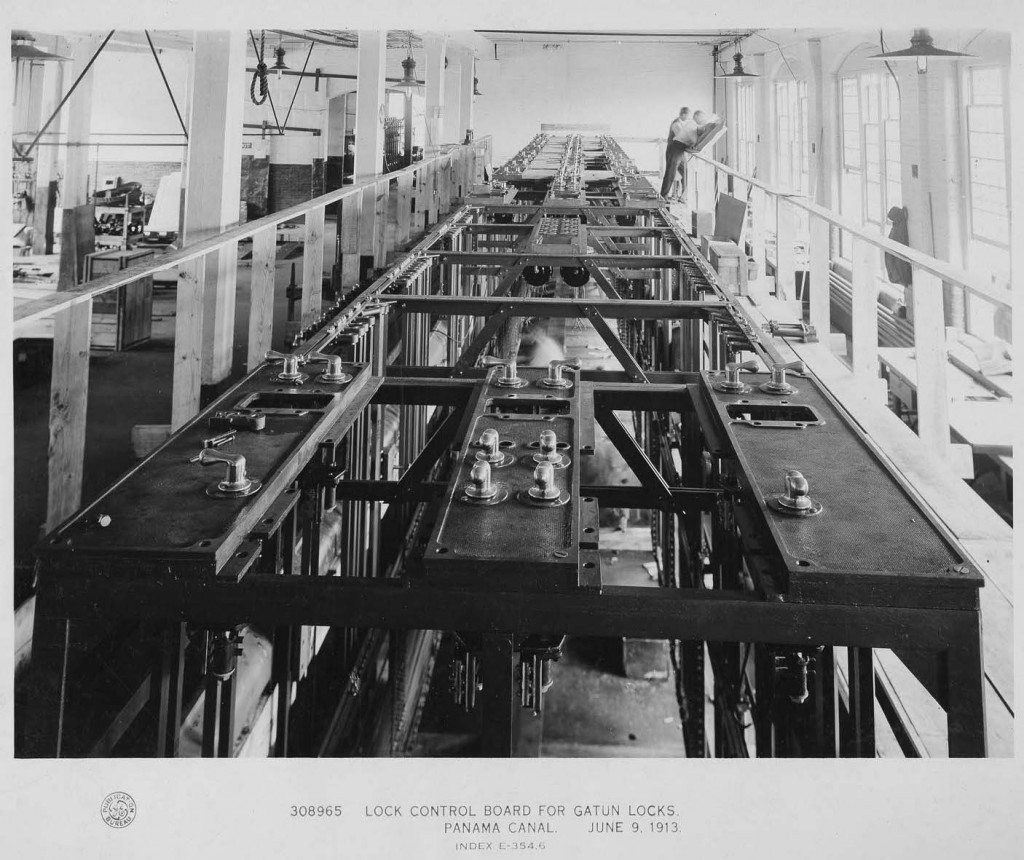 ---
Filed Under: Infrastructure
---