Piezoelectric film is made of multiple, tiny, interlocking crystal domains that have positive and negative charges. When compressive or tensile mechanical stress is applied to the elements the crystal generates a proportional voltage — the property of an ideal dynamic strain gauge. Even a small bit of piezoelectric film can generate thousands of volts and its signals can be used to effectively monitor vibration, strain, and pressure. Because it is lightweight and flexible, it can also serve as a low-cost and reliable accelerometer or dynamic switch element in applications where space is at a premium. These attributes make piezoelectric film an alternative to traditional sensing products for a number of dynamic applications such as described in the following 12 examples.

Measurement Specialties' tamper sensor technology is used in a variety of electronic module applications and helps meet stringent US government-imposed security requirements (FIPS 140-2) as well as those by banks and credit card companies through Payment Card Industry (PCI) standards.
For instance, piezoelectric film is often designed into cantilever beams in computer disk drives, home appliances, and in-vehicle security systems. Since piezoelectric film provides its highest output per unit strain when elongated, laminating film to a flexible cantilever beam provides a simple, reliable vibration and motion sensor in these devices. As the beam flexes in response to a mechanical stimulus, large surface strains are coupled into the piezoelectric film resulting in large voltage signals. Piezoelectric film of just 0.001-in thickness laminated onto a 2-in. long piece of 0.005-in. Mylar material will generate several hundred volts when a cantilever beam is flexed by just one inch. Since the film generates its own signals, it has no external power requirements. This is a major design advantage within battery-device environments where power consumption is important.
Measurement Specialties' piezoelectric cable is used for perimeter security in two ways. In the first approach, the cable is strung or woven along a chain link fence. The cable becomes sensitive to acoustic noises that may occur on the fence. In this manner, the piezo cable becomes a microphone from which security personnel can monitor activities along the fence. Any attempts to cut or climb a fence are easily detected. In the second approach, the cable is buried a few centimeters underground along a security fence or wall. When buried, the piezoelectric cable becomes a microphone for detecting footsteps or vehicle activity.
The use of piezoelectric film as a low-cost, shock, and vibration sensor is used in computer hard disk and CD-ROM drives where space is at a premium and mass loading may be a concern. In these applications, mechanical shocks such as those caused by a laptop dropping onto the floor, can send computer disk drive read/write heads off track, potentially overwriting good adjacent track data and causing memory loss or file destruction. In this application, the piezoelectric film sensor commands a controller to immediately stop writing data so that no adjacent track data is destroyed. This data preservation is especially important within mobile or portable applications, such as laptops, personal digital assistants (PDAs), and airborne or in-vehicle drives.
Another practical application of piezoelectric film is as a wake-up switch for automotive burglar alarms. Here, the piezoelectric film acts like an accelerometer. It sends a signal to an in-vehicle automotive alarm system when a bump, motion, or physical break-in effort is detected. Because the piezoelectric film generates its own voltage no external power is required.
Piezoelectric film sensors are also commonly used as alternatives to traditional piezoelectric sensors in washing machines which measure out-of-balance vibration during the spin cycle. Previously, larger mechanical sensors were employed to detect washer load unbalance or severe out-of-control speed conditions which would turn off the machine. The piezoelectric film sensor signals a machine's motor controller to change the speed from any resonance modes and reduce the effects of unwanted vibration and machine damage.
Cables, touch pads, and guitars
Piezoelectric film polymers may also be configured into coaxial cables and are constructed in the same manner as traditional coaxial cables. There is a center core wire, a surrounding dielectric insulator, and a dielectric conductive shield with a protective cover over the shield. Piezoelectric cable differs from a standard coaxial cable in one way: because dielectric material is made from piezoelectric polymer, when mechanically stressed, it generates a voltage signal with an amplitude proportional to the level of applied stress. Our piezoelectric cable is designed for maximum signal sensitivity in the radial direction so that when a cable is squeezed or compressed across its thickness maximum signals are generated. This feature provides many advantages in applications where cable is used including the following examples.
For swimming pool timer touch pads, a long piece of piezoelectric cable is laminated in a serpentine pattern between two large (2-ft x 5-ft) rigid sheets of durable plastic. They are hung over the edge of a swimming pool and extended into the water at both ends of a race lane. When a swimmer touches the pad upon finishing a race, voltage is generated for timing electronics. Pads are designed to be highly sensitive — responsive to within just a few milliseconds. Because the cable is already fabricated with an external rubber protective jacket, waterproofing isn't required. This simplifies the manufacturing process.
Piezoelectric cable is typically employed in acoustic guitar pickup applications because of its ease of use and acoustic fidelity. Acoustic guitars are designed with a bridge over which strings pass to the guitar body. Guitar manufacturers use piezoelectric cable beneath the bridge as an electronic music pickup, compressed in the bottom of the slot. As strings are tightened, pressure is applied through the bridge to compress the cable. As guitar strings vibrate, acoustic signals are coupled through the bridge to the piezoelectric cable and converted into electrical signals for the amplifier.

An x-ray view of piezoelectric film is used as a patient activity monitor within cardiac pacemakers. The film is configured into a small cantilever beam mounted inside the pacer. One end of the beam is attached to the pacer while the opposite end is allowed to move back and forth in reaction to patient activities. Small masses are added to the free end of the beam to amplify its motion and improve sensitivity. As the beam flexes, the attached piezo film is strained and generates signals representative of patient activity.
Security systems and highway uses
Another major application area for piezoelectric coaxial cable is within medium- and high-security facilities such as government buildings, military installations, airports, prisons, and power plants which typically require electronic external perimeter security. Often, these facilities are surrounded by multiple fences which carefully restrict access to protected areas. Within these applications, piezoelectric cable has been used in two ways. First, cable is strung or woven along a chain link fence. The cable detects unusual acoustic noise signatures on the fence and acts as a microphone from which security personnel can effectively "listen" for perimeter activity. Any attempt to cut or climb a fence can be immediately detected. Second, piezoelectric cable is buried a few centimeters beneath a security fence or wall and becomes an excellent microphone for detecting footsteps or vehicle activity.
Because the highway can be a hostile environment, traffic sensor design incorporates a sold brass outer jacket to protect internal piezoelectric coaxial cable materials. The cable is pressed into a flat ribbon shape to enhance compressive sensitivity. These long sensors are buried in slots that have been cut into the roadway. The slots are filled with a tough "highway epoxy" to protect them from weather. The small required size of the cut minimizes road damage, expedites installation, and reduces the amount of epoxy used. Sensors can stretch across an entire traffic lane to effectively monitor vehicular traffic in applications such as automated toll booths, vehicle classification (number of axles per vehicle), and weigh-in-motion systems.
Measurement Specialties designs a special piezoelectric cable configuration which when embedded onto a road surface, can sense passing vehicles and collect traffic data. The unique sensor construction allows it to be installed directly into the road in a flexible format for conformance to the road profile. The flat sensor construction also gives an inherent rejection of road noise due to road bending, adjacent lanes, and bow waves for approaching vehicles.
Medical device design challenges
A growing need for sensors within the medical device market has renewed OEM focus on design efficiencies, patient comfort, and enhanced quality of life. The application environment is uniquely stringent with regulatory compliance standards such as FDA approvals that can require up to four years of testing before prototype approval. These requirements ultimately lead to fewer new market introductions and leave little margin for error. Additional supplier quality requirements, such as ISO13485 certification, can make technology choices especially challenging and also somewhat limiting. There are several types of sensor technologies on the market that can be integrated into medical devices. Among them, piezoelectric film presents some of the most unique advantages.

A cantilever beam is one of the more common design configurations for piezoelectric film. Since the film provides the highest output per unit strain when elongated, laminating film to a flexible cantilever beam provides a simple and reliable vibration and motion sensor.
Because piezoelectric film is made from a polyvinylidene fluoride, which is both chemically inert and biocompatible, it is ideal for medical device applications. In addition, the manufacturing of custom piezoelectric film sensors incorporates simple, low-cost screen printing and die-cutting processes, another advantage when designing disposable medical sensors. As the film is lightweight, flexible, and unobtrusive, there is also no significant patient discomfort. Because of these attributes, as well as its ability to detect voltage signals when physically stressed, piezoelectric film becomes an ideal material for patient health monitoring. These include vital signs such as heart rate, respiration, and other involuntary body motions. Examples of the successful application of piezoelectric film technology within medical device applications include the following examples.
Electronic stethoscopes – Piezoelectric film is used as a contact microphone for electronic stethoscopes with the film held tight in a small enclosure. A button protrudes from the enclosure and positioned so that when pressed against a patient's chest, heart sounds are coupled from the chest through the button to the film. The enclosure also contains a microphone preamplifier to detect acoustic signals. This device adjusts the volume, filters the noise, and lets medical personnel discriminate sounds in particularly noisy environments such as emergency medical transport vehicles or emergency rooms and triage areas.
In-hospital patient monitors – Piezoelectric film has been successfully laminated into large flexible waterproof pads (2-ft x 2-ft), placed on top of a hospital bed mattress beneath the pad for unobtrusive patient monitoring. Pads are designed so that when a patient lies on the bed, sensor elements detect both heart and respiration rates which are displayed on a patient monitor. Signals can also be sent simultaneously to a monitor at the nurses' station allowing for continuous, real-time remote monitoring of basic patient vital signs by hospital personnel. Design advantages include increased patient mobility, greater freedom and comfort via absence of connections, wires, and tubes or other restrictions, and increased hospital staff efficiencies.
---
Designing with piezoelectric film technology
The unique physical properties, size, and performance characteristics of piezoelectric film technology make it useful for implementation into existing applications as an alternative to a standard-sized piezoelectric accelerometer where space constraints, cost, or design flexibility may be a concern. It is also ideal in applications where multiple types of the same piezoelectric film technologies may need to be applied within the same application in different formats to offer best results. For these types of design evaluations where time, cost-savings, and design versatility are pre-requisites, use of a piezoelectric film design kit is recommended. The kits offer various types and thicknesses of film to help you determine the best application of the technology for your requirements.
The Digi-Key/Measurement Specialties Piezoelectric Film Basic Design Kit includes various sizes and thicknesses of piezoelectric film and serves to demonstrate the various practical application of technology in the form of microphones, switches, speakers, and acoustic pickups. Each provided sample is fully operational and able to be integrated into new or existing prototype designs for assessment of performance within a given application environment. All included film samples can be used to properly test applicability and performance of each technology type. For customers requiring additional technical support, Digi-Key offers 24-hour live chat assistance.
---
Discuss this on the Engineering Exchange: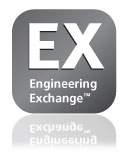 Measurement Specialties, Inc.
www.meas-spec.com
Digi-Key Corporation
www.digikey.com
::Design World::

---
Filed Under: Appliance engineering + home automation, Materials • advanced, Sensors (position + other), Shocks + vibration control • gas springs
---