By Daryl Miller, VP of engineering at Lantronix
The ability to network and manage virtually any device over the Internet helps companies deliver fast, consistent service. The next step in networking technology is to turn these edge devices into extensions of business support applications to create "smart services." Advances in technology have made intelligent edge devices a reality and through careful evaluation of available approaches, you can take advantage of smart services in your designs.

The next step in networking technology is to turn the "edge" devices, those devices found on the
periphery of a network, into extensions that support applications to create "smart services."
With business operations distributed across numerous locations and countries, how does one manage isolated devices? The answer: through the Internet. The Internet enhances communication and data collaboration between people, which can, in turn, be harnessed to communicate and manage the hundreds of stand-alone devices that comprise a distributed IT infrastructure. These devices include remote servers, workstations, printers, sensors, and other industrial, medical, and security equipment.
Through its ability to connect isolated peripheral devices, device-networking technology can deliver fast, consistent service. But the ability to connect to a network is just the beginning. The next step is to evaluate how these remote "edge" devices will serve the evolving needs of a business. The next level in networking is to turn these edge devices into extensions of business support applications to create so-called "smart services."
Smart services are key to making data available from even the most remote or obscure device without special protocols or interfaces. The aggregation and processing of data at or near the source improves responsiveness and reduces communications and service costs
The challenges and concerns
There are unique challenges associated with building intelligent network-enabled devices.
Restricted communication formats. Traditionally, remote devices at the edge of a network have been restricted to specific formats of communications because of limitations in bandwidth and the unpredictability of network latency. These limitations may be tolerable when sending information about the life of a projector bulb to a central location a few times a day, but when a healthcare professional needs dynamic remote control of a patient medical device, such limitations are unacceptable. What is needed are devices with more power and intelligence built into them.
Security restrictions. Managed service providers (MSPs) and original equipment manufacturers (OEMs) often have difficulties reaching devices 'on the edge' because of firewalls. Current remote access systems require dedicated client agents, such as virtual private networks (VPNs). However, VPNs may not suit due to the level of network visibility typically granted through the connection. Also, dedicated VPN clients are not available for many embedded devices and an external hardware VPN device may be cost prohibitive.
Multiple protocols. Complexities in various environments can compound the problem of developing edge devices that supply smart services. For example, serial devices installed in plants and buildings use a variety of communications protocols, such as Modbus, Profibus, BACnet, DF1 and others. Where these varying protocols exist, extensive support is needed to achieve system interoperability. This challenge occurs in environments with multi-vendor systems, as well as with single vendor systems employing successive generations of products.

Devices like the XPort Pro can enable network "edge" devices to take a more supportive role in an application, automating services that previously required operator supervision.
Serial networks. Finally, there is the challenge of integrating serial communications into a network in the first place. Originally designed to directly join two devices using a point-to-point connection, serial device communications were not meant to go long distances over a network.
Technology that overcomes the barriers to entry
Fortunately, newer hardware and software addresses these challenges. One development is to deploy a complete remote control system. Organizations can feed all the data collected from various end points into a single device. These intelligent devices, in turn, translate the information into a well-known format, such as XML.
Device servers, and their embedded counterparts, are compact enough to fit anywhere and deliver network connection to any service device, such as industrial automation sensors. The device servers contain a TCP/IP protocol stack, remote management features, and serial and network interfaces that all work together and transport the serial data across an Ethernet network.
A device server acts as an intermediary that connects the serial interface of the equipment to the local network. Leveraging a technology called serial tunneling, they extend serial connection beyond the limited distance restrictions, connecting any device to its own server.
New embedded approaches with larger processing power and memory features let you deploy resource-intensive applications on one platform, creating a new generation of intelligent or smart devices. Advanced networking and security features enable unlimited customization and application hosting.
State of the art device servers (both external and embedded) are resource rich and include tremendous processing power, memory, and IO capabilities. They also use well-known operating systems like Linux and common development environments like GNU. These are excellent platforms for deploying smart services along with leading edge communications including IPv6, strong encryption and authentication.
In many applications, these mini-powerhouses can even host the entire application of the attached machine or device.
Smart device networking lets manufacturers streamline operations and achieve greater efficiency on the factory floor. It also allows for new levels of customer service at a lower price point. Developers can better track and service a device through its entire lifecycle, while producing more feature rich, forward-thinking technology. There is no longer the need to implement multiple protocols, as all types of equipment are centrally accessed and controlled from anywhere, any time over the Internet. Products are always accessible and function properly with limited truck rolls and service costs, creating a more attractive solution in an increasingly competitive and "green-minded" marketplace.
By building smart services into edge devices, companies can harvest pertinent data to enhance and improve equipment operation. These intelligent devices react independently to contextual events, allowing systems to respond based on local feedback in near real time. The central data system receives intelligent, standards-based, selective reporting, which it can act upon as needed. This capability is the missing link in moving toward a system where everything is connected and measured through remote device networking.
---
Smart services in action
A large chip manufacturer routinely makes temporary operational changes to its PLC programming. 17:16:17However, once the need for the change no longer exists, the new program change adversely affects the production line because the PLCs were not returned to their original state. In one case, the production line was slowed down due to material shortage. Since the program changes were not corrected after the short-term material shortage was resolved, production rates were lower over the next several weeks. In another case, a failed PLC was replaced with another unit. However, its programming did not match with the latest archived revision, causing significant delays in the restart of production line.
Through the use of device servers to connect their PLCs to a central database, the manufacturer was able to retrieve the PLCs' program each night and validate it against its archived version using a file comparison application. An error flag was raised if the files did not match, resulting in a review and correction to either that PLC or the main database. This routine maintenance improved production line efficiency, returned PLCs to their optimal settings, and allowed use of replacement PLCs with minor downtime.
In another example, one large security system manufacturer needed an efficient method to update authorized access lists for multiple customers from a central location. The manufacturer's customers often have several offices in different countries.
Through a wireless network module, the security vendor was able to reduce changes to their design by maintaining a small local authorization list on each security panel, and updating this database as required from a central database. This technique allowed integration of one database by HR and security for both applications. Any employee could go to any other location and quickly be validated, if authorized for that location. This approach minimized the number of hours required for pre-approvals, implementing updates and synchronization of many local databases, resulting in greater work efficiency and customer satisfaction.
Finally, a large medical company needed a better way to monitor and enter data at patient bedsides. The older system used by hospitals involved nurses making scheduled rounds to read patient information, log it on paper and then enter the data into hospital information lifecycle management (ILM) system at the nurse's
station. The process required that nurses spend significant time away from their primary charge, and also resulted in missed data, many errors in data entry, and was very time consuming.
The use of smart services and a WSN solved these problems. The wireless system was set to routinely read patient data directly from the monitoring devices, automatically logging the data into the hospital ILM system, and displaying the information at the nurse's station.
---

Discuss this on the Engineering Exchange: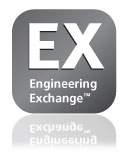 Lantronix
www.lantronix.com
::Design World::

---
Filed Under: Networks • connectivity • fieldbuses
---