You may use the same materials day in and day out because they produce the results your customers ask for. But new materials become available all the time that might help you make the same products at a lower cost, with stronger properties, and of better quality. Here are a few new materials that may do just that.

Edgetek Tritan blend materials are suited for hand-held devices and other consumer goods.
PolyOne's Edgetek engineered thermoplastic compounds portfolio, which covers a range of standard and custom formulated high-performance materials, now includes compounds based on Eastman Chemical's Tritan copolyester. Like all Edgetek compounds based on select base resins, the Tritan products feature reinforcing additives that modify and expand the performance of the copolyester.

Good for making small appliances, the compound is heat resistant and dishwasher safe.
Key characteristics of this material include chemical resistance and toughness that can extend product life while maintaining functional and aesthetic integrity. The clarity or high gloss finish allows light transmittance and provides good shelf appeal. It is heat resistant, dishwasher-safe, and has a lower residual stress factor than polycarbonates to reduce cracking and crazing. In addition, it contains no bisphenol-A (BPA). The product can be injection molded, extruded, and thermoformed. Also, it can be compounded with PolyOne's OnColor, OnCap color, and additive concentrates, as well as SmartBath masterbatches.
Edgetek blends are suited for small devices and products that require aesthetically pleasing and durable housings such as hand-held global positioning systems (GPSs), personal digital assistants (PDSs) systems, binoculars, small electronics, battery-powered tools, housewares, and sporting goods.
Another copolymer was recently launched by Sabic Innovative Plastics. The Lexan HFD specialty copolymer resins offer a high melt flow without decreases in toughness and improved ductility without affecting melt flow. The new material can be used in areas where thin-wall parts, complex geometries, and high-impact products that can withstand very low temperatures.
Higher flow helps create thinner-walled parts such as appliance and device housings without the risk of cracking upon removal from the mold. It also reduces molded-in stress to avoid birefringence (rainbow effect) in optical applications such as camera lens housings, and to enable designs with sharp notches and corners without the risk of breakage. High flow also permits faster processing speeds for higher productivity.
From an aesthetic standpoint, higher flow solves surface-finish problems often experienced with glass-filled materials. The company reports that Lexan HFD copolymers flow around and hide the fibers, producing surface gloss that is 30-40% higher compared to a standard glass-filled PC.
The resins processes at a temperature about 20° lower than standard polycarbonates (PCs) with the same ductility. This property allows heat-sensitive additives to be used without affecting their performance. The lower temperature processing can benefit in-mold decoration and two-shot over-molding.

Lexan HFD resins make military eyewear, windscreens, and face shields where thin-wall parts, complex geometries, and high-impact products that can withstand very low temperatures.
Lexan HFD combines two different monomers to ensure high performance in demanding applications. Up to 5% bio content has been incorporated into this new copolymer. The resins are available in five grades, with or without UV stabilizers.
Innovative epoxies
A new series of polyurethane potting and encapsulating compounds are said to be good for the environment and electronic assembly applications. These products are elastomeric and range in durometer from a gel to Shore 80A. The Green Series is low in viscosity, toxicity, and available in the TriggerBond dual barrel dispensing system.
The base natural oil polyol (NOP) used in these products is obtained from a plant source without chemical modifications. Using renewable resources such as NOPs can reduce the demand on non-renewable fossil fuels and may reduce the overall production of carbon dioxide.
Benefits of using this series of polyurethane systems include:
• Quick, self-leveling around components
• Easy-to-use packaging
• Low stress on components and vibration resistant
• Can be used in wet environments
• Easy to process by hand or with meter mix equipment
• Will not damage components during cure
A new nanosilica filled reinforced epoxy called UV22 has been developed for coating, sealing, and encapsulation applications. It features abrasion resistance, optical clarity, low shrinkage, and physical strength properties. It cures rapidly at room temperature upon exposure to a UV light source and is not oxygen inhibited. The product has a service operating temperature range of -60°F to 300°F (-50°C to 150°C). Post curing the UV22 material improves its temperature resistance. Adding heat gives it a glass transition temperature of 275°F. The post curing is also effective in increasing its chemical resistance to solvents, acids, and bases.
Despite the relatively high percentage ( >35%) of nanoparticles added to the material, it retains high transparency and low viscosity without sedimentation due to the agglomerate-free colloidal dispersion of the nanoparticles in the resin. UV22 has a Shore D hardness of >80 and a tensile strength of >4,600 psi. It has a refractive index of 1.52 and shrinkage of 1 to 2%. The product is 100% reactive and contains no solvents or diluents.
Bioplastic hybrid
Terraloy BP-18003A is a blend of thermoplastic starch (TPS) with up to 30% TPS content, or a new masterbatch Terraloy MB-18003A with a TPS content ranging up to 50%. Both products are for use in typical HIP applications such as cutlery, disposable razors, and other consumer products.

Starch containing compound or masterbatch makes it possible to substitute for conventional
high-impact polystyrene wholly derived from petrochemicals.


This table shows the physical properties for Terraloy BP-18003A compound.
The compound is ready to process and requires no change in the tooling used for 100% HIPS processing. The recommended letdown ratio for the Terraloy MB-18003A materbatch is 1:1. The company says that the new Terraloy products are the first polystyrene/starch blends that make it possible to substitute for 100% HIPS. It says that while starch acts like a filler in conventional blends with HIPS and is incorporated through techniques that cause a fall-off in physical properties, the proprietary technology used for Terraloy products disperses TPS in the host polymer in a unique morphological form that minimizes property losses.
Coatings
Bayer MaterialScience added three new products to its Bayhydrol UV range of water-thinned, radiation-curing coating materials. These are suited for wood and furniture finishing, which demand high standards of environmental compatibility and cost-effectiveness. Coatings based on this polyurethane dispersion are noted for water-resistance and were confirmed in an independent study by the Fraunhofer Institute for Wood Research which shows that the wood surface remains free of damage during weather exposure and meets the DIN EN 927-3 requirements. The test results show that when used outdoors, the timber can withstand elements for eight years before requiring recoating. Bayhydrol XP 2690 is suitable for both clear coats and pigmented top coats.
The second new raw material, Bayhydrol® UV XP 2687, was developed specifically for use as a primer and is recognized for its grain accentuation and adhesion to all wood types, even those containing oil. The polyurethane emulsion contains lots of solids, so a single layer is thicker. Due to its resistance properties and high degree of hardness, it is also suitable for clear coats and can be formulated for both spray and roller applications.

Coatings based on the new polyurethane dispersion Bayhydrol UV XP 2690 from Bayer MaterialScience are noted for weather resistance. The wood surface remains free of damage during the weather exposure. The test results also show that the timber does not need to be treated again until after eight years outdoors.
The company also offers the solvent-free waterborn dispersion Bayhydrol UV XP 2775 for white-pigmented, radiation-curing coatings, and top coats. The product is characterized by chemical and stain resistance, even where there is a high pigment content. Coatings formulated to contain this product also have high gloss and hardness, making them suitable for use in wood and furniture finishing.
In recent years, waterborn radiation-curing coatings have gained an increased market share. Manufacturers of office furniture claim that with such systems their products are low on emissions and environmentally compatible. Large furniture companies are increasingly specifying the non-use of solvent-born coatings.
Discuss this on the Engineering Exchange: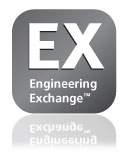 PolyOne Corporation
www.polyone.com
Sabic Innovative Plastics
www.sabic-ip.com
Epoxies Etc.
www.epoxies.com
Master Bond
www.masterbond.com
Bayer MaterialScience
www.bayermaterialscience.com
::Design World::

---
Filed Under: Materials • advanced
---